Postseason X Factors for every team
Our experts give their picks to click this October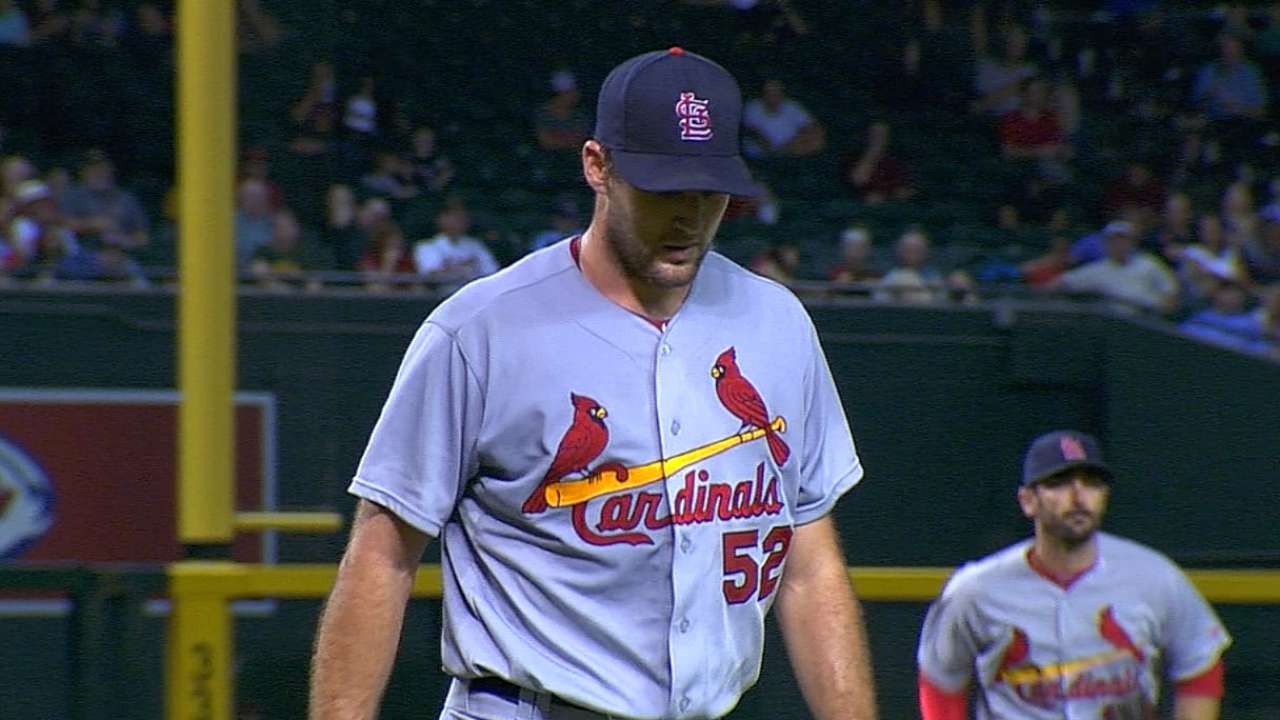 Every year, without fail, we see players emerge in October that we didn't expect. So who will those players be this year? To figure that out, we asked a group of our experts who have been watching the postseason teams all season long from a unique perspective.
Brian McTaggart (MLB.com's Astros reporter) picked the X Factors on the Angels and A's, while Ian Browne (Red Sox) handled the Orioles and Jordan Bastian (Indians) addressed the Tigers and Royals. Over in the NL, Corey Brock (Padres) made his picks for the Dodgers and Giants, Mark Sheldon (Reds) looked at the Cardinals and Pirates, and Mark Bowman (Braves) made a selection from the Nationals.
American League
Angels: Howie Kendrick, 2B
Considered by some foes in the division as one of the most underrated players in baseball, Kendrick figures to be a player who could have the bat in his hands in some key moments. Kendrick does a nice job hitting behind Mike Trout and Albert Pujols because he's not an easy out. He's drawing more walks this year than ever before and still has the ability put a charge into a mistake pitch. With men on base, he's a good enough hitter to make contact and keep the line moving on offense. Kendrick also finished the regular season with a flourish at the plate and set career highs in several categories, including hits in a season. -- Brian McTaggart
Athletics: Coco Crisp, OF
The veteran outfielder can do so many things so well that he figures to be just as an important part of the A's offensive attack as Josh Donaldson and Brandon Moss. Crisp also has a wealth of playoff experience with 30 career postgame games under his belt, including a World Series title with the Red Sox in 2007. He plays solid defense, has some pop and can run. A switch-hitter, Crisp is a better hitter against right-handed pitching, but he can handle the bat well enough to have tough at-bats against lefties as well. Meanwhile, Crisp has gone about 400 at-bats without grounding into a double play, so he's not going to kill rallies. -- Brian McTaggart
Orioles: Steve Pearce, 1B/OF
Pearce isn't exactly a household name, but he should gain a lot more prominence with a strong postseason. He has emerged from relative obscurity to become one of the Orioles' most productive players, and he has also offset the loss of the suspended Chris Davis, who isn't eligible to play again until midway through the American League Championship Series, should the Orioles get that far.
Pearce had never had more than 165 at-bats in a season before 2014. He finished with a .930 OPS, displaying both power and patience. Teams around the AL East have taken note of Pearce's solid approach, and have had trouble finding holes in his swing. Prior to this year, Pearce had been a journeyman, bouncing between four teams over eight seasons, and even being released twice by Baltimore. -- Ian Browne
Royals: Danny Duffy, LHP
The physical condition of left-hander Danny Duffy could have a great impact on Kansas City's ability to stretch a memorable regular season into a deep playoff run. Shoulder injuries can be tricky and Duffy was diagnosed with inflammation in his left rotator cuff after pain flared one pitch into his start on Sept. 6 against the Yankees.
Prior to the injury, which sidelined the 25-year-old Duffy for most of September, the lefty had spun a 1.87 ERA over his past 10 starts and a 2.04 ERA in 17 starts dating back to the start of June. The Royals suddenly had a valuable arm to pair with righties James Shields and Yordano Ventura to create a formidable trio to lead the rotation.
And when Duffy came back from his sore shoulder, on Sept. 22, he threw six shutout innings and effectively eliminated the Indians from the Wild Card hunt. If Kansas City can get past the Wild Card Game and has a healthy and productive Duffy for the playoffs, the club will be in a position to better align its starting staff for a short series. -- Jordan Bastian
Tigers: J.D. Martinez, OF
There were concerns about how Detroit would reshape the heart of its lineup after the club pulled the trigger on trading slugger Prince Fielder last offseason. As this season progressed, Martinez eased any worries by developing into a weapon out of the fifth spot of the Tigers' potent lineup, right behind No. 3-hitter Miguel Cabrera and cleanup-hitting Victor Martinez. The emergence of J.D. Martinez -- released by Houston in late March and promptly signed by the Tigers -- has made the middle of the order even stronger. When J.D. Martinez is swinging well, opposing pitchers are often forced to pitch to Victor Martinez.
In a postseason setting, though, the streakiness of J.D. Martinez could come into play. Consider a four-game stretch from Sept. 9-13, during which Martinez alternated between belting a home run and going 0-for-3 with three strikeouts across a four-game stretch. Martinez otherwise enjoyed a torrid September (1.015 OPS) and the Tigers can only hope he carries that over to the October stage. -- Jordan Bastian
National League
Cardinals: Michael Wacha, RHP
Michael Wacha established his presence for the Cardinals quite well in 2013 and even more so in the postseason, all the way to the World Series. Wacha was the MVP of the National League Championship Series with 13 2/3 scoreless innings in two starts vs. the Dodgers. So there is no question that Wacha can handle himself on the big stage. The mystery is whether his right shoulder is up to the challenge.
Wacha missed 2 1/2 months with a stress reaction in his right shoulder and didn't return until Sept. 4. He's pitched all month on a limited pitch count and has mostly looked good. He was beat up by the Reds on Sept. 9 in Cincinnati before having his next start skipped and returning with better form to beat the same club on Sept. 20 at Busch Stadium. Before the injury, Wacha was on his way to a strong sophomore season. He had a 2.79 ERA in 15 starts with 83 strikeouts and 1.11 WHIP.
Manager Mike Matheny believes Wacha is taking steps in the right direction, but will four September starts be enough of a foundation to carry him through October? If the answer is yes, the Cardinals have another big rotation weapon to join Adam Wainwright, Lance Lynn and Co. -- Mark Sheldon
Dodgers: Justin Turner, INF
It would be easy enough to peg a frontline guy like Adrian Gonzalez, Hanley Ramirez or Yasiel Puig as someone who could make a difference in the playoff series with a swing (or two), but don't count out Turner, who has been one of the most clutch -- yes, we hate that word, too -- performers during the second half.
Turner, who can play anywhere in the infield but pegs best at third base, rates as in the top 20 in the NL in wRC+ (weighted runs created plus, which measures a player's offensive value) among players with at least 250 plate appearances and has hit over .400 with runners in scoring position. He was hot in August and September and you can bet the Dodgers will find him at-bats during the NLDS. And, hitting lower in the order, he'll see plenty of fastballs to feast on. -- Corey Brock
Giants: Pablo Sandoval, 3B
Sandoval has certainly had his fair share of critics, for his slow start (.176 in April) and how poorly he performed at the plate in September (.540 OPS). But consider that he's not swinging at and missing as many pitches as he did a year ago, his line-drive rate is better and he's proved far more healthy than he's been in the past. Then there's the real X Factor -- his postseason success.
Kung Fu Panda has a career slash line of .325/.360/.614 in 89 postseason plate appearances with six home runs and 15 RBIs. He was, of course, the MVP of the 2012 World Series. If he gets hot, look out. And with a head to toes strike zone, he's tough to pitch to. With Angel Pagan out and several others in the offense scuffling, the Giants will need Sandoval to produce if they're to advance. -- Corey Brock
Nationals: Denard Span, OF
While opposing pitchers will enter playoff games determined to not allow Jayson Werth or Adam LaRoche beat them, Span might prove to be even more dangerous if he gets on base with the regularity he did during the regular season. He was arguably the NL's top leadoff hitter during the season's final four months, and his .354 OBP on the season, to go with 31 steals in 38 attempts, are the mark of a guy who can disrupt the opposition. If he extends this success into October, fans worldwide will understand why he has been so instrumental to Washington's success. --Mark Bowan
Pirates: John Holdzkom, RHP
Forget about his having postseason experience. Pirates reliever and late bloomer John Holdzkom has barely any Major League experience to speak of at all. Yet if things go right for Pittsburgh in October, Holdzkom could be an important late-inning weapon at manager Clint Hurdle's disposal during the 2014 playoffs.
Signed from an independent league team on June 23 and assigned to Double-A, Holdzkom didn't make his big league debut until Sept. 2. Brandishing a mid-90s mph fastball while standing at 6-foot-7, the right-hander didn't allow a run in his first eight appearances. Amazingly, his only Triple-A experience since turning pro in 2006 came this season when he posted a 2.49 ERA in 18 games at Indianapolis.
One of their strengths last season, the bullpen is an area the Pirates have spent much of this season trying to solidify. In the 26-year-old Holdzkom, Pittsburgh might find itself working from the same blueprint as the 2002 Angels. That club used a then-unknown Francisco Rodriguez to set up closer Troy Percival. -- Mark Sheldon
Brian McTaggart, Ian Browne, Jordan Bastian, Corey Brock, Mark Sheldon and Mark Bowman are reporters for MLB.com. This story was not subject to the approval of Major League Baseball or its clubs.