Seeking first title since '88, LA renews rivalry with Cards
Dodgers have lost in the NLCS three straight times since 2008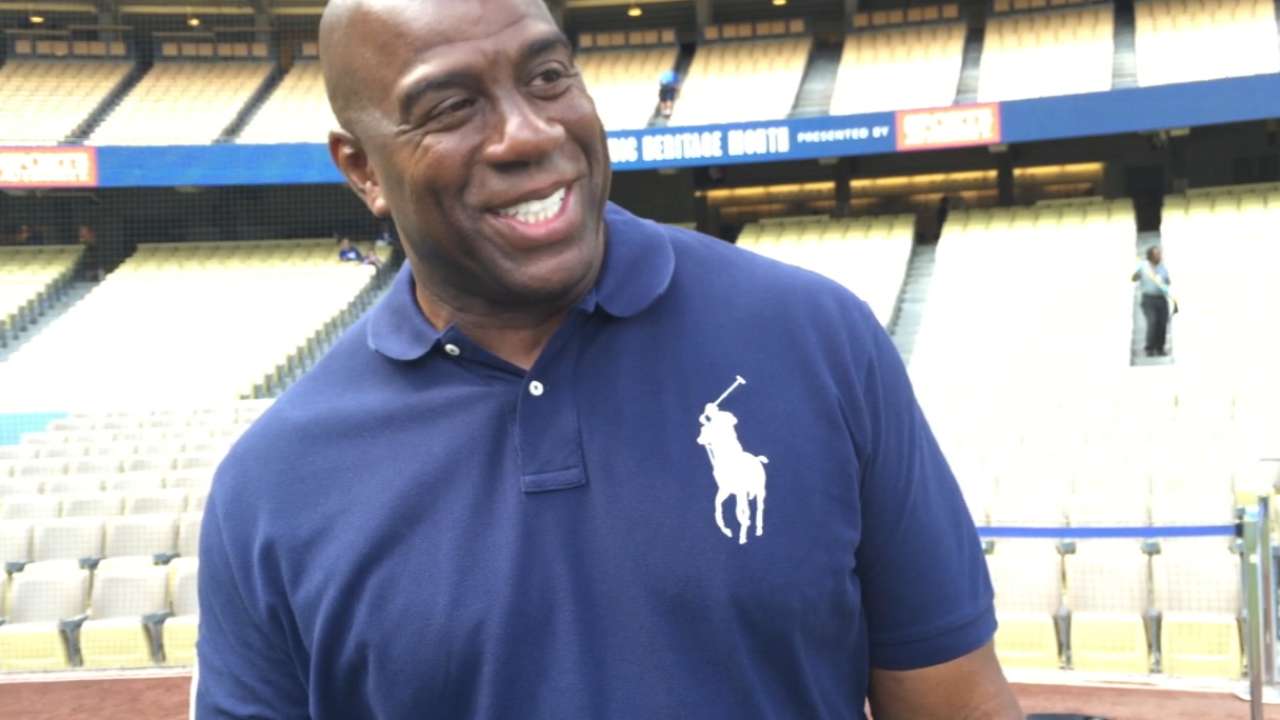 LOS ANGELES -- The Dodgers and Cardinals resume their brewing playoff rivalry Friday in the opener of the National League Division Series, with Clayton Kershaw to oppose Adam Wainwright in a duel of aces.
The Dodgers haven't reached the World Series in 26 years, the longest drought for the franchise since the club's first appearance in the Fall Classic in 1916. They have lost in their last three appearances in the NL Championship Series in 2008, '09 and '13.
The Dodgers have reached the postseason 28 times, 19 times since moving to Los Angeles, and have won 13 National League West championships, including consecutive titles for the first time since 1977-78.
Last time they made the playoffs: Last year, after erasing a 9 1/2-game deficit to win the division.
Last time they won a playoff series: Last year, beating the Braves in four games to win the NLDS, with Hanley Ramirez, Yasiel Puig, Juan Uribe and Carl Crawford the offensive stars.
Last time they won the NL: 1988. In one of the wildest, most entertaining seven-game series in recent memory, the Dodgers overcame closer Jay Howell's suspension for cheating with an amazing performance by Orel Hershiser and a home run by Mike Scioscia off the Mets' Dwight Gooden that rivaled Kirk Gibson's subsequent heroics.
Last time they won the World Series: 1988. Gibson, Hershiser and the Stuntmen off the bench led a stunning upset over the Bash Brothers from Oakland in five games.
Overall DS record: 4-4 in eight series; 13-15 in 28 games, .464
Overall LCS record: 5-5 in 10 series; 23-28 in 51 games, .451
Overall WS record: 6-12 in 18 series; 45-60 in 105 games, .429
Overall postseason record: 15-21 in 36 series, 184 games, .440
Ken Gurnick is a reporter for MLB.com. This story was not subject to the approval of Major League Baseball or its clubs.