Emotional Dunn ready for first taste of postseason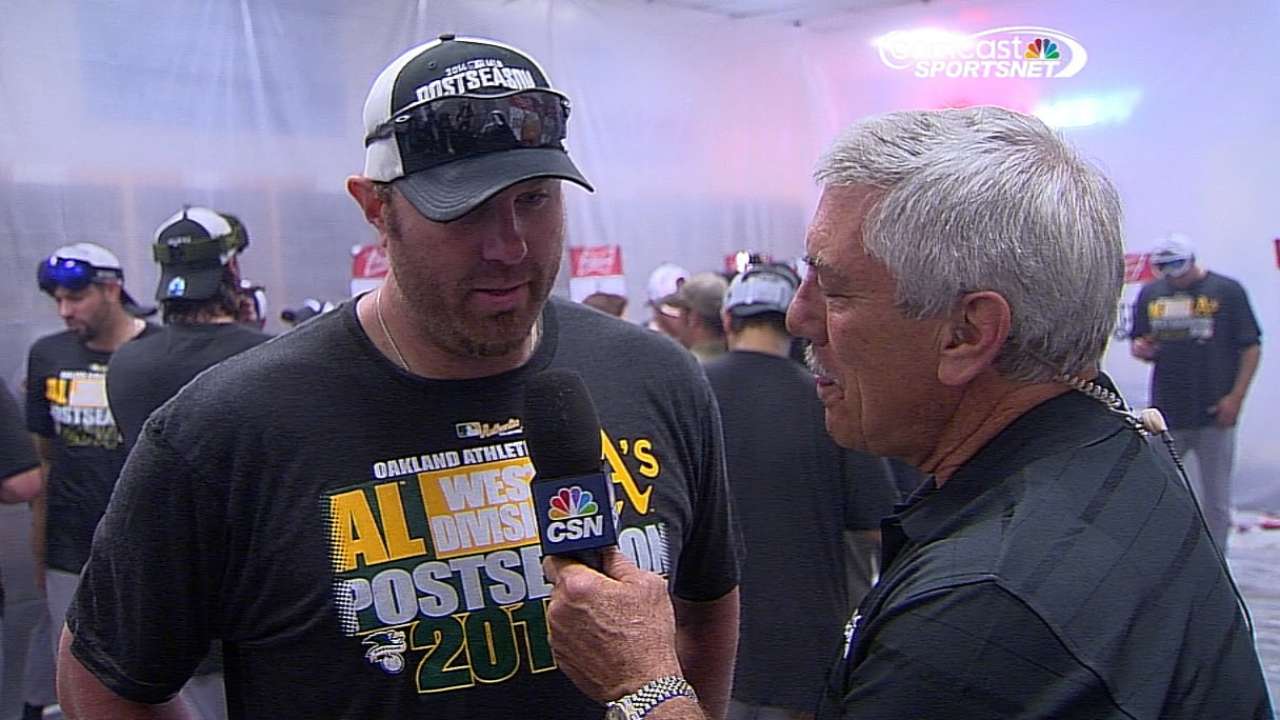 ARLINGTON -- Relief swept over the visitors' clubhouse at Globe Life Park on Sunday afternoon following the A's playoff-clenching victory over the Rangers, and it was none more apparent than on the face of Adam Dunn, who is in the postseason for the first time in his 14-year career.
"That's special for everybody," said manager Bob Melvin. "That was one of the first guys I was seeking out to give him a hug. He's not drinking Dom Perignon in there, but it certainly tastes like it for him."
"To be honest with you, it's what you work for your whole career and I don't know how fair it is that I get there with the fruits of their labor, but beggars can't be choosers," said Dunn, who joined the A's on Sept. 1. "I'm happy."
To his delight, Dunn will no longer hold the distinction of being the active player with the most career games without a postseason appearance. That now belongs to Texas' Alex Rios, who has played in 1,586 games without making it into the October spotlight.
"For him to be part of the postseason, I'm really happy for him to experience this," said Jon Lester, who will get the start in the Wild Card Game at 5 p.m. PT on Tuesday, "and hopefully there are a few more of these along the way."
Jane Lee is a reporter for MLB.com. This story was not subject to the approval of Major League Baseball or its clubs.