A look back at the milestones recorded and records set in 2014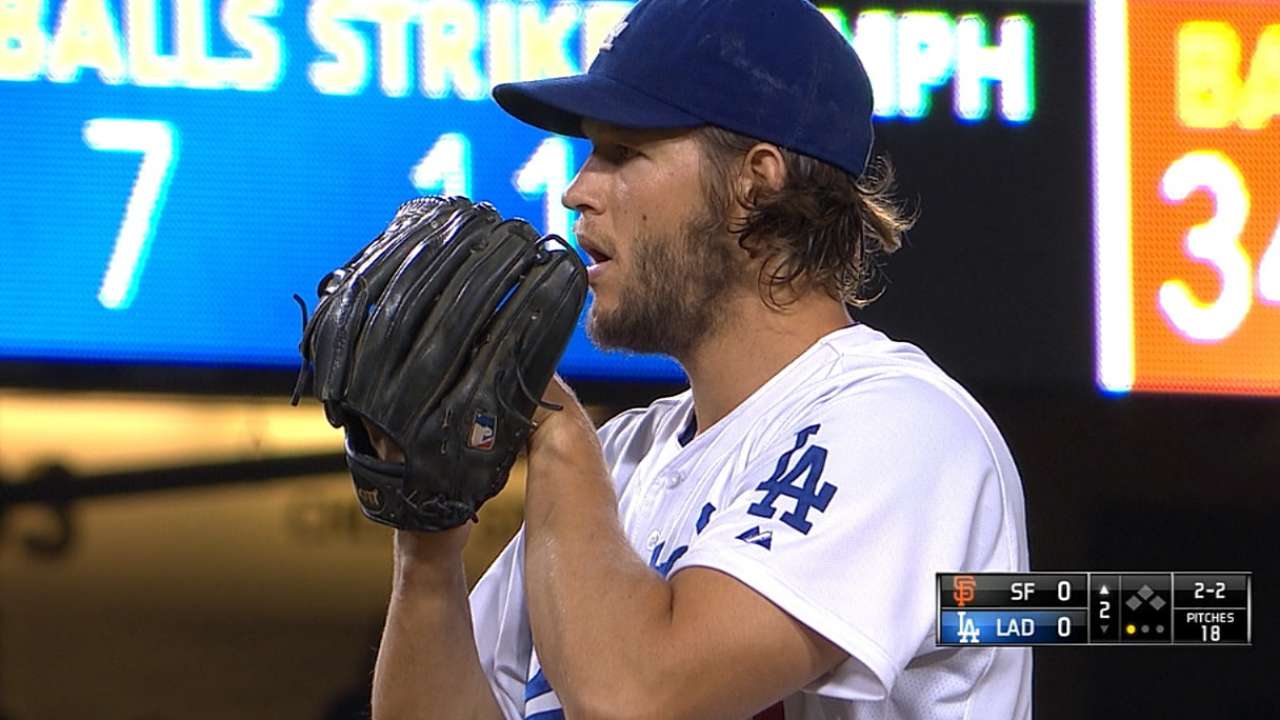 Throughout the 162-game Major League Baseball marathon, the numbers keep piling up -- the hits, the strikeouts and everything else between the lines. For some, the sums make history, from setting yearly league standards to lofty career milestones.
The 2014 season will prove to be the year Jose Altuve broke into the national spotlight, hit after hit, and Clayton Kershaw showed he can post an impressive full season even after giving the rest of the league a head start. It also became a year when Albert Pujols hit a huge milestone and Derek Jeter registered his last . . . everything.
Some of the highlights now that the numbers have all added up for a full season, broken down to season and career achievements:
SEASON LEADERS
Offense
Batting: You can call him Little Big Hitter, and now you can call him the American League batting champion. Altuve, the 5-foot-6 Astros wonder, was out of the lineup at first but talked his way back in before going out with a bang -- 2-for-4 to finish at .341 ahead of Detroit's Victor Martinez at .335.
"This is way better just sitting on the bench and waiting for something," Altuve said.
Altuve led the Major Leagues with 225 hits, breaking Craig Biggio's franchise record, and led the AL with 47 doubles and 56 stolen bases.
Said Martinez: "Altuve is the Little Giant. I tip my hat to him like most of the league is going to do."
In the NL, Justin Morneau notched the Rockies' ninth batting title in club history, carding a .319 to finish ahead of the Pirates' Josh Harrison at .315.
Home runs: Nelson Cruz led the American League with 40 homers, becoming the sixth Orioles hitter to reach that number, one year after Chris Davis led MLB with a club-record 53. In the NL, a great season cut short by a frightening injury still was good enough for Giancarlo Stanton to become the first Marlins hitter to lead the league in homers, with 37.
Also, Jose Abreu set the single-season White Sox rookie franchise home run record with his 36th on Saturday, breaking a tie with Ron Kittle, who had 35 in 1983.
RBIs: This was a Freeway Series double. Adrian Gonzalez had 116 and became the Dodgers' first RBI leader since Matt Kemp in 2011. Mike Trout became the Angels' second RBI champion with 111, the first since 1979, when current hitting coach Don Baylor had 139 in an (ahem!) MVP season.
Steals: With 64 to lead the Majors, Dee Gordon became the first Dodger to lead the league since coach Davey Lopes in 1976, outdistancing impressive Reds rookie Billy Hamilton (56). With his 56, Altuve led the AL by 17 over the Yankees' Jacoby Ellsbury.
Pitching
ERA: Kershaw became the first pitcher in MLB history to win a fourth straight Major League ERA title, posting a 1.77 ERA over his 27 starts -- just another bullet point on his MVP/Cy Young resume.
"This guy's the best in the game," Giants manager Bruce Bochy said of Kershaw after facing him last week. "I mean, look at his numbers. I don't know if there's a more deserving MVP [candidate]. Forget Cy Young, when you look at what he's done for them, their club, the year he's had. These are stupid numbers that he's put up."
The AL title went to Felix Hernandez of the Mariners, who pitched 5 1/3 innings of shutout ball Sunday to claim the title at 2.14 over Chris Sale of the White Sox (2.17). Remember, Hernandez had four earned runs taken off his tally earlier this week, so those came in handy.
Wins: Kershaw led MLB with 21 wins, one of three 20-game winners this season, joined by the Cardinals' Adam Wainwright and the Reds' Johnny Cueto.
Strikeouts: It was a record year for the whiff, as 37,441 batters struck out, surpassing last year's total of 36,710, the previous record. The Indians pitching staff set a Major League record with a total of 1,450 Ks, surpassing the mark of 1,428 set by the '13 Tigers.
Individually, Aroldis Chapman staked a claim as the strikeout king. In '14, he established Major League records (50.0 IP or more) in strikeouts per nine innings (17.67), strikeouts-to-hits ratio (5.05-to-1), and highest percentage of batters struck out (52.4 percent).
Cueto matched the Nationals' Stephen Strasburg with 242 Ks to lead the NL, and David Price leapfrogged to the top of the MLB standings with eight Sunday to give him 271.
One last K note: Twins right-hander Phil Hughes broke MLB's single-season strikeout-to-walk ratio, striking out 186 batters and walking just 16 for an 11.63 ratio to surpass Bret Saberhagen's 1994 mark of 11.00.
"I've always taken a lot of pride in not walking guys and throwing strikes," Hughes said. "So finishing that out today is a pretty cool way to do it. It's something I'm very proud of."
No-hitters: With Jordan Zimmermann's gem on the season's final day Sunday, the National League wound up with five no-hitters in a season for the first time, matching the AL's high, hit in 1990 and 1917.
CAREER
Jeter's final tally: When he walked off the field at Fenway Park on Sunday afternoon, No. 2 wrapped up as No. 1 on the all-time Yankees list in hits with No. 3,465 before his departure -- along with leading the storied franchise in games played, singles, doubles and steals, among other categories.
Albert's milestones: The one major milestone achieved this season came on April 22, when Pujols hit his second homer of the night vs. the Nationals for No. 500 of his career. At 34 years and 96 days, he's the third youngest player to reach the mark. He also surpassed 1,600 RBIs this past week, and got his 2,500th hit and 1,500th run in the same game earlier in September. Get used to Albert, milestone watchers.
Dunn in: It took until the final day of the regular season and the 2,001st game of his career, but Adam Dunn is finally going to the postseason. The A's clinched a spot at the very last opportunity, and now Dunn gives up his title as the player waiting the longest for the playoffs. The new active leader: Alex Rios, at 1,586 -- still a long way from all-time leader Ernie Banks, whose 2,528 games as Mr. Cub never led to the postseason.
For Dunn, that first taste of champagne certainly made up for that big number of games before he finally made it to the postseason.
Said A's manager Bob Melvin: "He's not drinking Dom Perignon in there, but it certainly tastes like it for him."
John Schlegel is a national reporter for MLB.com. You can follow him on Twitter at @JohnSchlegelMLB. This story was not subject to the approval of Major League Baseball or its clubs.