Leading men: Dodgers rack up season titles
Kershaw first pitcher to win four consecutive ERA crowns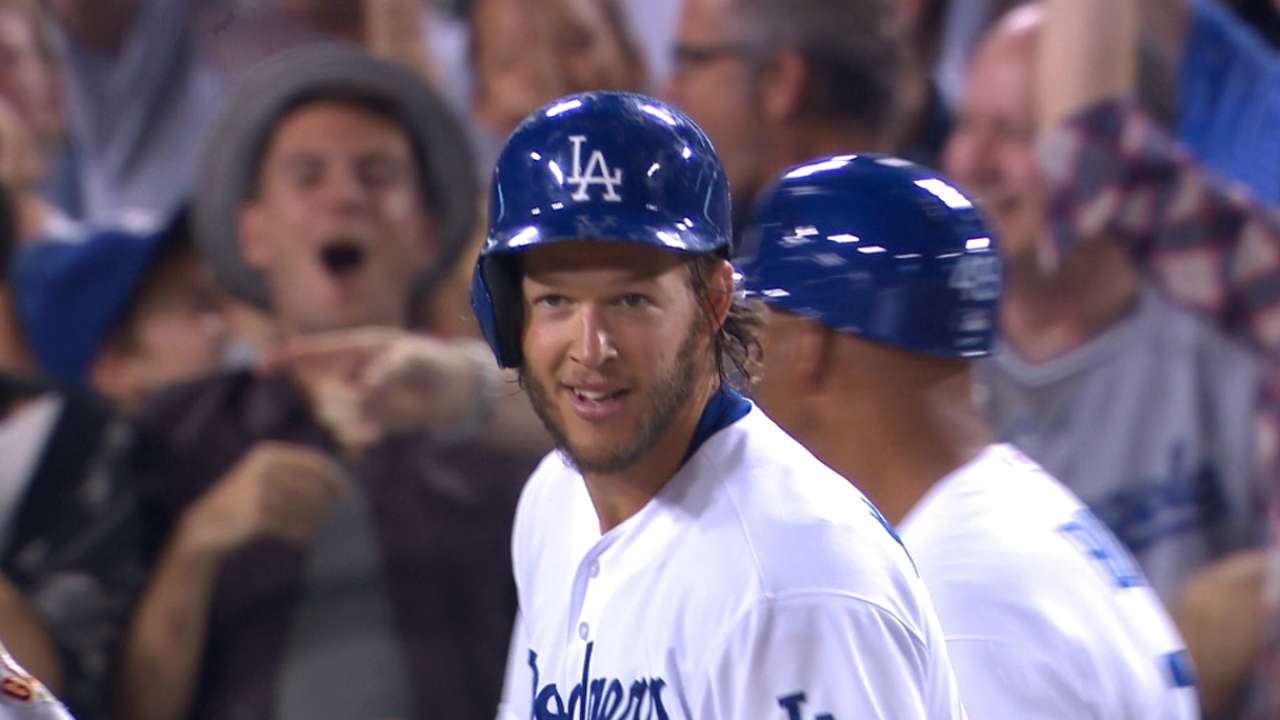 LOS ANGELES -- Led by the incomparable Clayton Kershaw, the Dodgers had their share of record setters and league leaders this year.
Kershaw became the first pitcher ever to win four consecutive ERA titles (1.77) and also led the league with 21 wins (as he did in 2011), an .875 winning percentage, six complete games and a ratio of 10.8 strikeouts per nine innings. He missed a strikeout title and second pitching Triple Crown by three strikeouts. He is the first MLB pitcher to win 21 games in as few as 27 starts since at least 1901.
Dee Gordon became the first Dodger to lead the league in stolen bases (64) since Davey Lopes in 1976 and the first to lead the league in triples since Brett Butler tied for the lead in the strike-shortened 1994 season.
Adrian Gonzalez became the first Dodger to lead MLB in RBIs (116) since Matt Kemp in 2011.
Yasiel Puig led the league with 15 outfield assists, the most since Kemp tied for the league lead with 16 in 2008.
The Dodgers offense led the league in on-base percentage (.333) for the first time in Los Angeles history, led the league in team stolen bases (138) for the first time since 1970 and was shut out five times, the lowest total since five in strike-shortened 1981.
The pitching staff set a franchise record with a league-leading 1,373 strikeouts.
Ken Gurnick is a reporter for MLB.com. This story was not subject to the approval of Major League Baseball or its clubs.