Ishikawa likely to start in left field vs. former team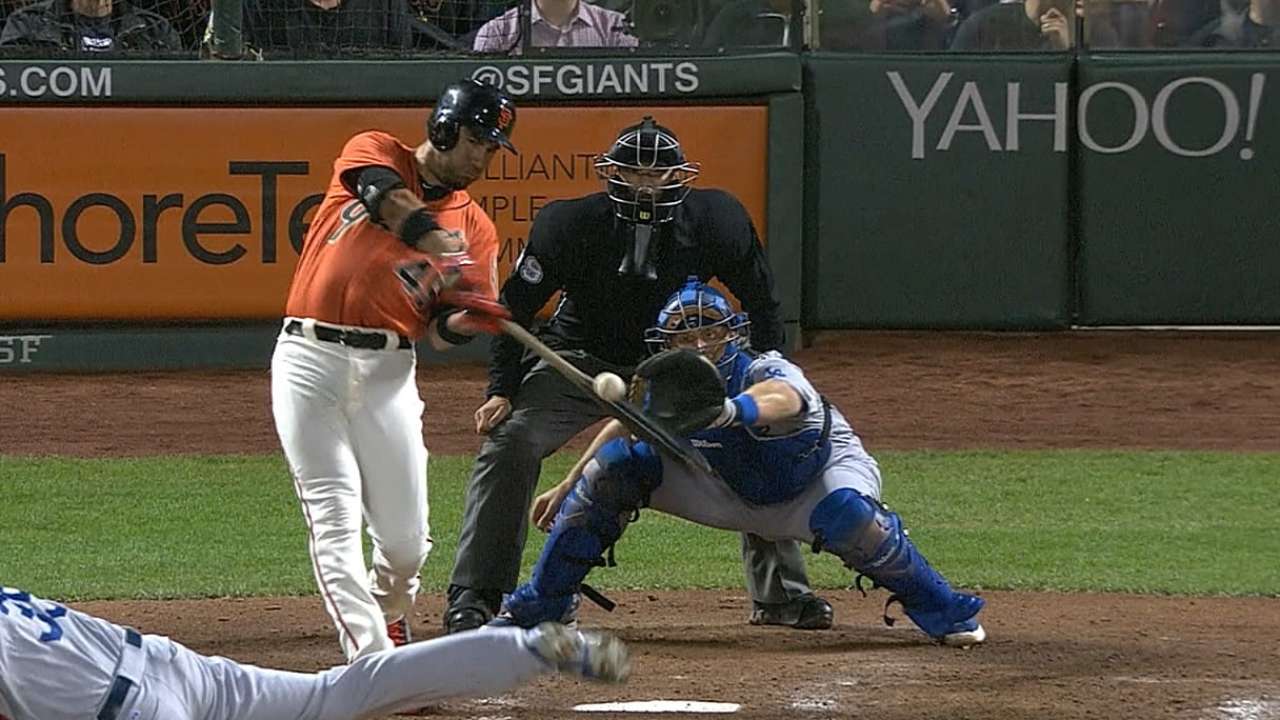 SAN FRANCISCO -- Travis Ishikawa started at first base for the Pirates on Opening Day. He'll likely be patrolling left field at PNC Park for the Giants in Wednesday's Wild Card Game.
"If you would have told me that," Ishikawa said Sunday, "I would have called you crazy."
Ishikawa was cut after he hit just .206 in 15 games with the Pirates. Thanks to an improved mindset in San Francisco and because of injuries to Michael Morse and Angel Pagan, Ishikawa will likely start in left field Wednesday, manager Bruce Bochy said Sunday.
"When I made the club in Pittsburgh, I was obviously looking forward to coming back here and playing against these guys," Ishikawa said. "As soon as they let me go and I signed a Minor League deal, all I could think about was getting back here and play against those guys.
Hopefully I can make them think twice about the decision they made. I understand the business side of it, but it sure will feel good if we're celebrating Wednesday night."
His experience in left field is minimal, but so far, so good. He hasn't committed any errors, and his comfort level is increasing, which has increased Bochy's faith in Ishikawa's ability to play left field.
"I don't know if I'll ever feel as comfortable as I do at first, with it being such a new position and having a decade's worth of time at first, but with every play I make it definitely helps," Ishikawa said. "Hopefully I can continue my hot streak of making every play."
Ishikawa has talked about his struggles accepting a reserve role in his prior stint with Giants, but he returned to the club this summer just happy to be there at all, and has embraced his role, no matter its size. In 47 games with the Giants this season, he hit .274 with two home runs and 15 RBIs.
Ishikawa hit .265 with 15 homers and 80 RBIs in 281 games with the Giants in 2006 and from 2008-10. His biggest moment of the 2010 postseason occurred in Game 3 of the Division Series at Atlanta, where he coaxed a key ninth-inning walk from Craig Kimbrel during a two-run rally that propelled San Francisco to a 3-2 win.
Ryan Hood is an associate reporter for MLB.com. Follow him on Twitter @ryanhood19. This story was not subject to the approval of Major League Baseball or its clubs.