Coming playoff run will add to Tigers' rich history
Though without a title since 1984, club has reached October four straight years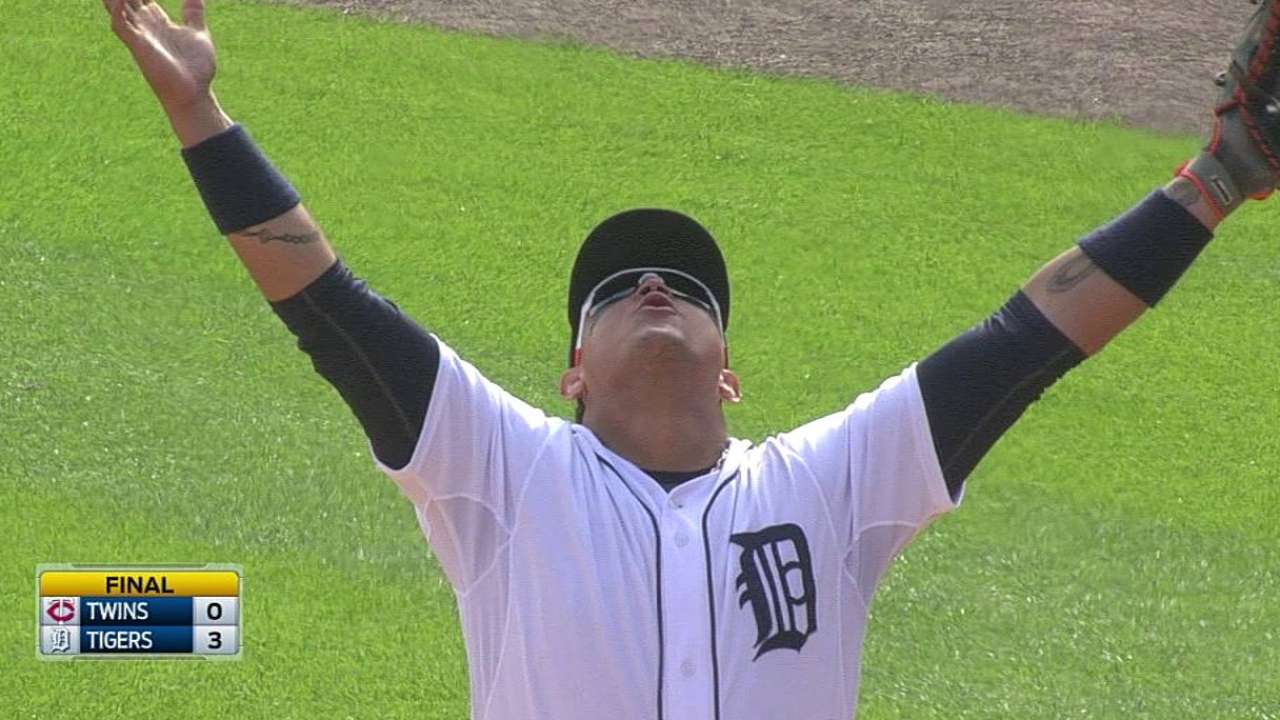 On one hand, the Tigers are tied for the longest active streak of postseason appearances in the Major Leagues, now at four consecutive years. On the other hand, they haven't won a World Series in 30 years.
That's the dichotomy of history they're fighting as they head into another run of October baseball. With Max Scherzer and Victor Martinez about to enter free agency, the Tigers are about to battle the market, too.
Many believe last year was the Tigers' best chance at the World Series title that owner Mike Ilitch has spent the last decade pushing to win. The roster was stacked, the schedule was favorable and the competition was tailored well to their strengths. Two game-changing home runs at Fenway Park turned their fortunes, though losing two of three at home to the Red Sox in the American League Championship Series didn't help, either.
A year later, this might be the Tigers' last great chance with this current group. The combination of a rising payroll and an ample market for Scherzer and Martinez makes it difficult to envision Detroit being able to keep both stars.
Here's a look at the Tigers' postseason history:
Last time made playoffs: This is the Tigers' fourth consecutive year in the postseason.
The Tigers have won a playoff series in each of their four trips to the postseason under team president/general manager Dave Dombrowski. Last year, they won their AL Division Series in five games over Oakland for the second time in as many years. Last time won playoff series:
Last time won ALCS: The Tigers swept the Yankees in 2012, a series marked by Derek Jeter's fractured ankle in Game 1. It turned out to be Jeter's last postseason game.
Last time won World Series: The Tigers went to the Fall Classic in 2006 and '12, but they haven't won it all since their historic season of 1984. They beat the Padres in five games that year.
Overall DS record: 4-0 in four series; 12-7 in 19 games, .632
Overall LCS record: 3-4 in seven series; 18-15 in 33 games, .545
Overall WS record: 4-7 in 11 series; 27-37 in 64 games, .422
Jason Beck is a reporter for MLB.com. Read Beck's Blog and follow him on Twitter @beckjason. This story was not subject to the approval of Major League Baseball or its clubs.