Pearce parlays Gamecocks career into an opportunity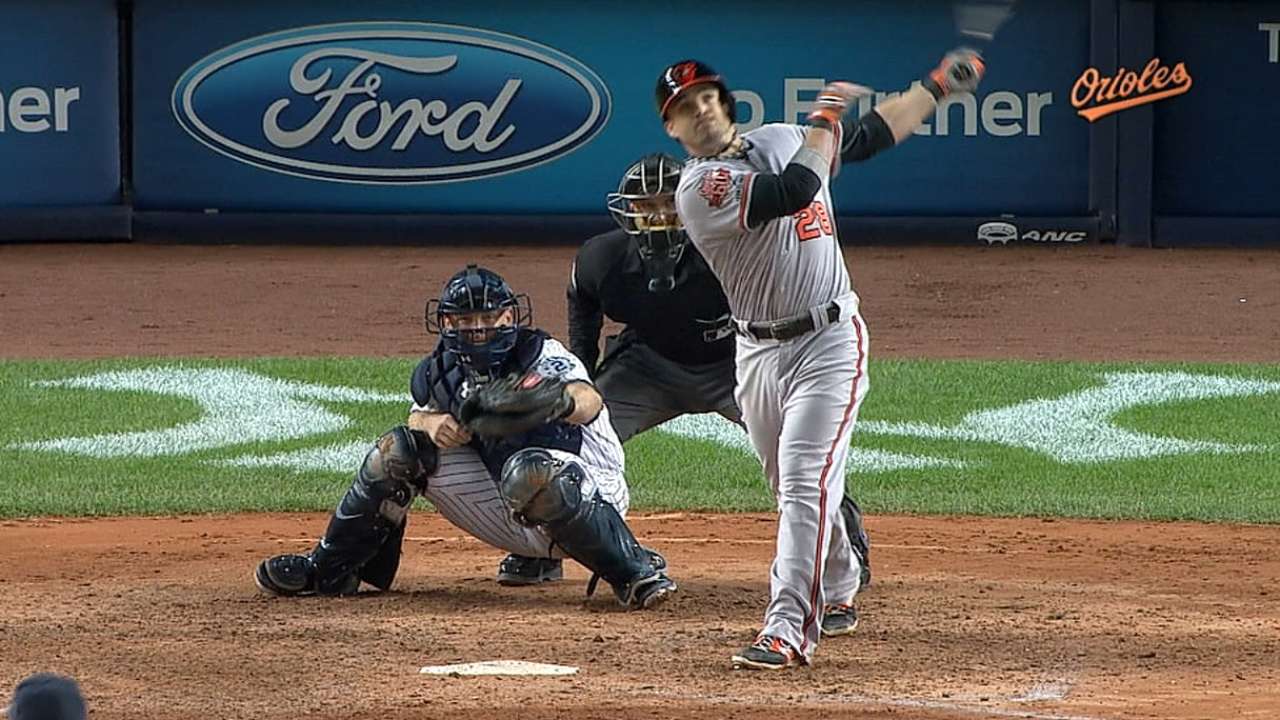 Steve Pearce, 1B/OF, Orioles
Hometown: Lakeland, Fla.
At Lakeland High School, Pearce began his rise to prominence as a four-year varsity player with a .400 career batting average. That success first led him to Indian River State College in Fort Pierce, Fla., and eventually to the University of South Carolina.
At South Carolina, he became a star. Pearce had been drafted once -- in the 10th round of the 2003 First-Year Player Draft out of Indian River -- but he joined the Gamecocks because of their rich baseball tradition.
Pearce batted .346 with 21 home runs and 70 RBIs during his first season at South Carolina, and he was named to the College World Series' All-Tournament Team. A year later, he hit .358, with 21 homers and 63 RBIs on the way to becoming the fastest player in South Carolina history to belt 40 home runs. He was also named a finalist for the Golden Spikes Award and Dick Howser Trophy.
After two historic seasons with the Gamecocks, Pearce was an eighth-round pick by the Pirates in the 2005 Draft.
David Wilson is an associate reporter for MLB.com. This story was not subject to the approval of Major League Baseball or its clubs.