Brewers pleased with season attendance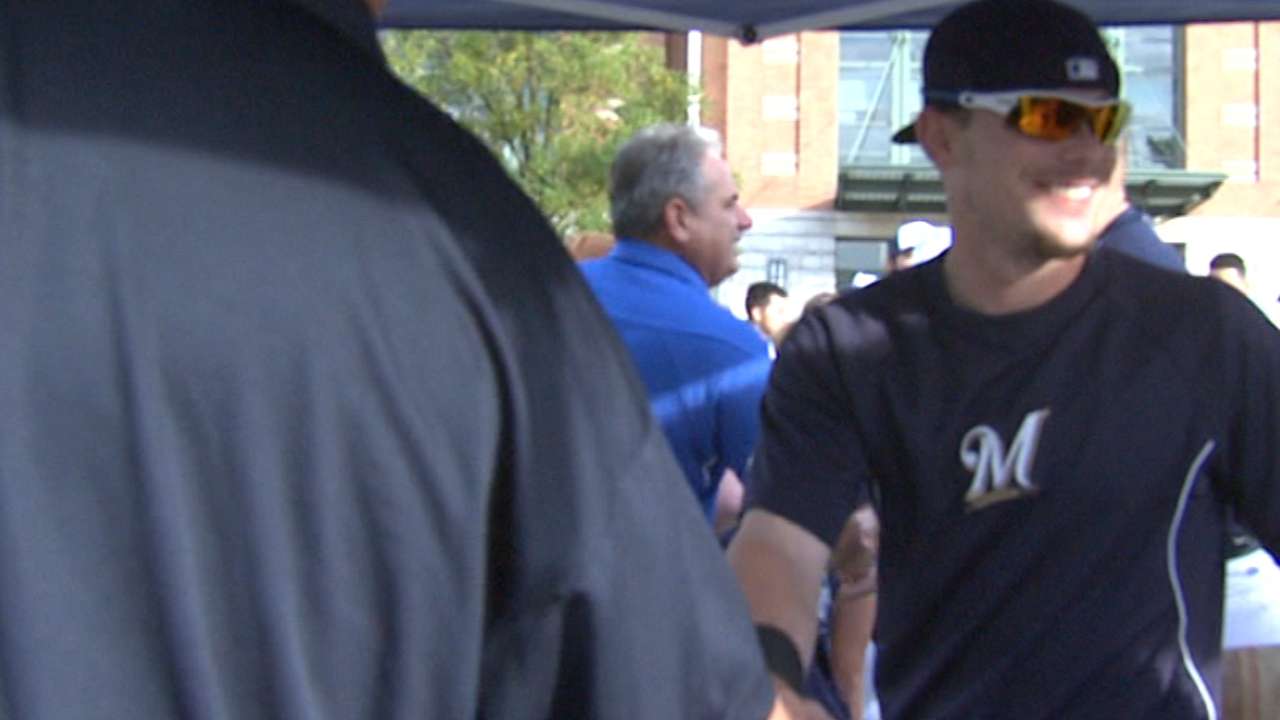 MILWAUKEE -- The Brewers' sensational April did not propel them to the postseason as they had hoped, but it did help at the box office. A crowd of 33,837 for Sunday's season finale pushed the season attendance at Miller Park to 2,797,384 -- the seventh-best total in franchise history, and within 14,000 fans of the inaugural season at Miller Park in 2001.
"My wish was a good start, and that was delivered, so that adjusted all of our thinking," said COO Rick Schlesinger. "I knew that we wouldn't be able to get to three million, no matter how well the team played, but I thought 2.8 million was attainable, and we're basically there.
"So overall, I'm very pleased. If you look at the support we're getting compared to other teams in bigger markets, this is a pretty great success story."
To be clear, Schlesinger was talking about the Brewers' success in terms of attendance. In terms of on-field performance, Schlesinger was just as disappointed as principal owner Mark Attanasio, who promised this weekend to review all aspects of the baseball operation.
Adam McCalvy is a reporter for MLB.com. Read his blog, Brew Beat, and follow him on Twitter at @AdamMcCalvy. This story was not subject to the approval of Major League Baseball or its clubs.