Giants turn to MadBum for Wild Card Game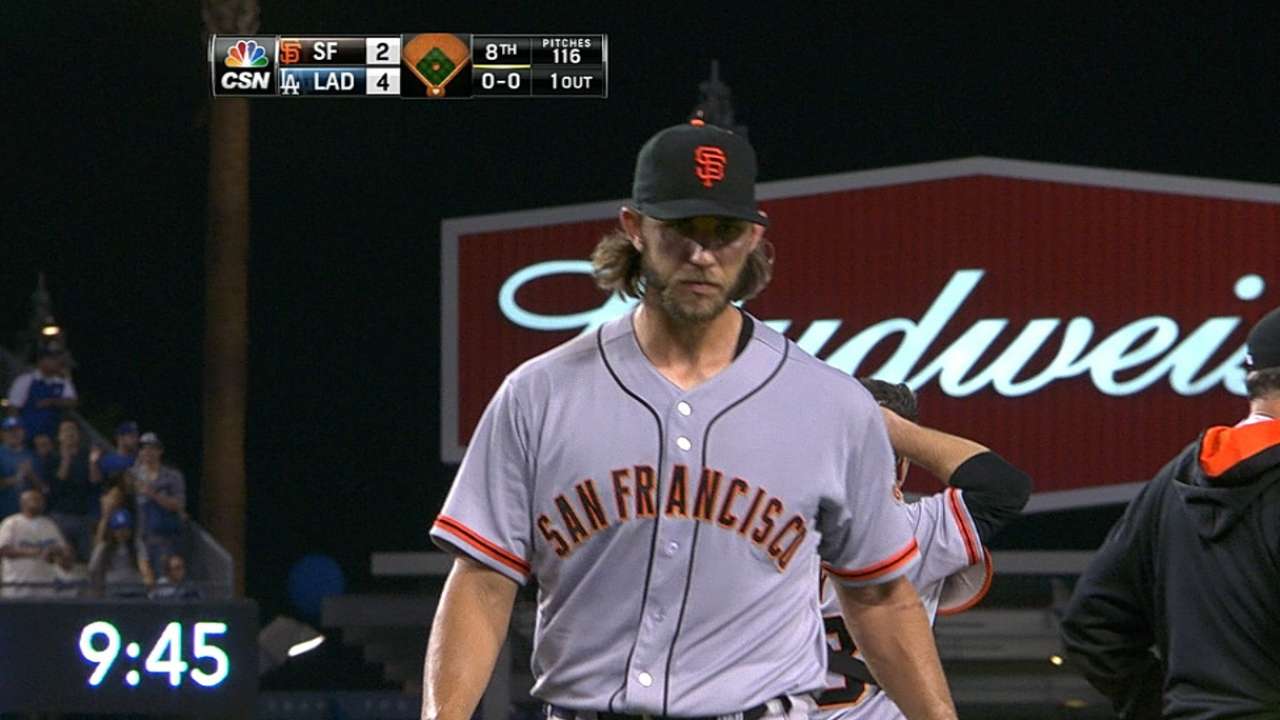 SAN FRANCISCO -- The announcement was nothing more than a formality, but Giants manager Bruce Bochy made it official Sunday morning: Madison Bumgarner will start Wednesday's Wild Card Game for the Giants in Pittsburgh.
Bumgarner was rocked to the tune of five earned runs on six hits in just four innings July 28 in his lone start against the Pirates this season. His only career start at PNC Park came in 2011, and he struck out seven while allowing one run on five hits in six innings.
Bumgarner is 18-10 with a 2.98 ERA this season. If history is any indicator, then the fact that Wednesday's game will be on the road for the Giants bodes even better, since Bumgarner is 11-4 with a 2.22 ERA away from AT&T Park.
The confidence level in the Giants clubhouse rises on days Bumgarner pitches.
"When the guy takes the ball, there's that feeling that we're going to win," right-hander Ryan Vogelsong said, sharing the sentiment a handful of teammates have also recently vocalized. "As a pitcher, that's one of the best feelings you can have. I've had it here in the past where you can tell when you walk in the room that the guys are excited that you're on the mound that day.
For me, the thing that stands out the most is the energy the team has when he takes the mound."
Ryan Hood is an associate reporter for MLB.com. Follow him on Twitter @ryanhood19. This story was not subject to the approval of Major League Baseball or its clubs.