Dodgers confident Gordon's hip issue not serious
MRI offers positive outlook; speedy 2B expects to be ready for postseason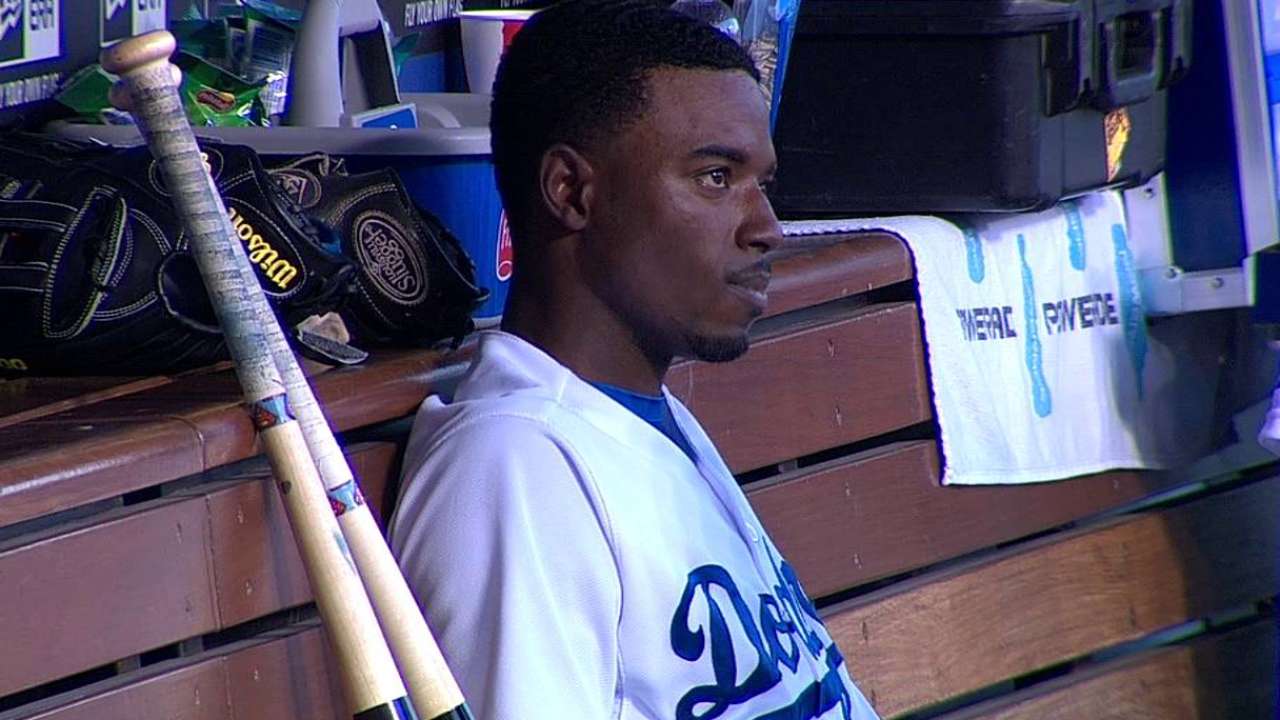 LOS ANGELES -- Dodgers second baseman Dee Gordon said he expects to be fine for the playoffs despite leaving Saturday night's game in the first inning with a recurrence of a right hip issue that has bothered him occasionally throughout his career.
Gordon was taken for an MRI during the game and said he was told it came out negative, although it has not been studied yet by a radiologist or Dr. Neal ElAttrache. The symptoms -- a sharp jolt of pain that quickly dissipates -- are consistent with an impingement. The Dodgers have revealed no diagnosis for the cause of the resulting inflammation.
"We're not 100 percent clear, but we're confident he'll be fine," said manager Don Mattingly. "Stan [Conte, VP medical services] said the MRI was negative. No real alarms today about changing the roster."
Gordon, who was on base three times Friday night with two runs scored, said he woke up with leg pain Saturday, it was gone by game time, but when he leaped for Rafael Ynoa's lined single in the first inning, he felt the sharp pain. He took his at-bat in the bottom of the first inning, grounded out and pulled up sore as he hit the first-base bag.
Gordon said the discomfort is identical to what he felt during a game in Colorado in June, one night after reaching base four times and scoring twice. That time, he missed two games but said he was ready to play after missing one game and hadn't felt it again until Saturday. He said he's noticed the discomfort occurs the day after games in which he does a lot of baserunning.
"It's the same thing [as Colorado]. I don't know why," he said. "I'm just really not flexible, so sometimes it happens."
Ken Gurnick is a reporter for MLB.com. This story was not subject to the approval of Major League Baseball or its clubs.