Walker likely to start Game 163 if needed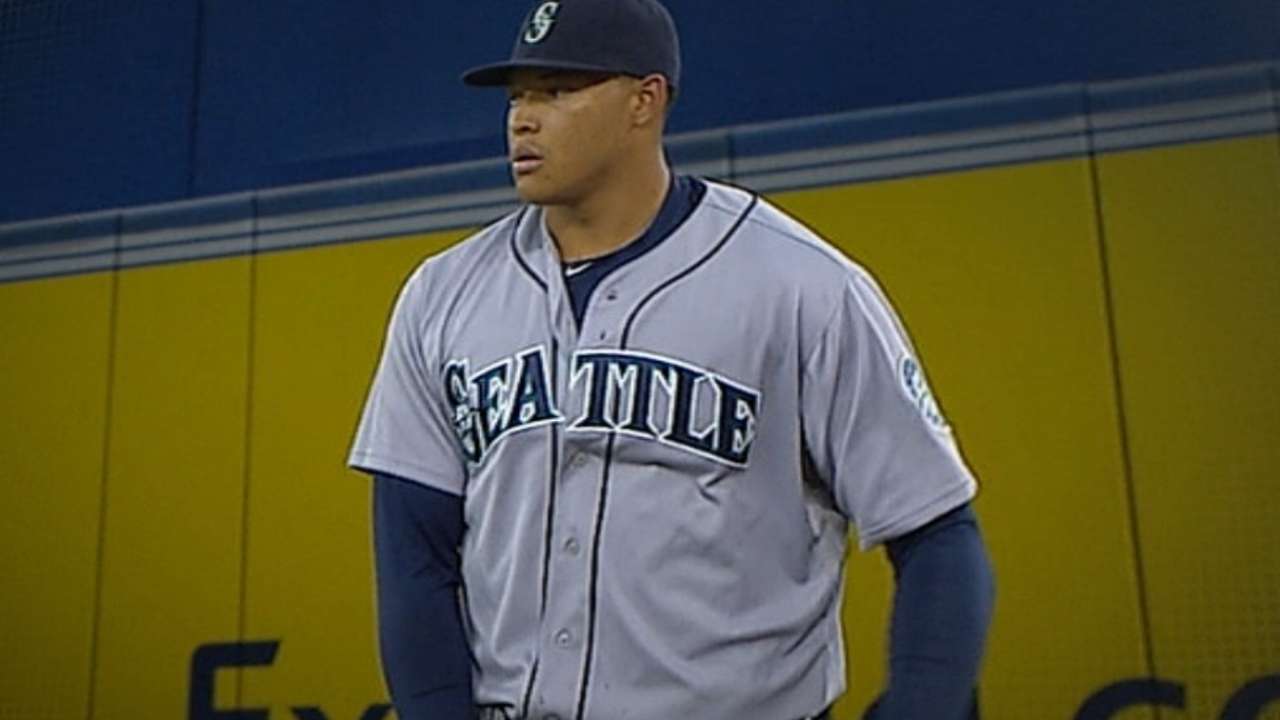 SEATTLE -- Manager Lloyd McClendon didn't want to talk about his potential pitching plan for Monday if Seattle forces a Game 163 tiebreaker with Oakland when he met with the media prior to Sunday's regular-season finale, but by all logic, that start would fall to 22-year-old rookie right-hander Taijuan Walker.
Walker would be pitching on his normal fifth day after throwing a career-high eight innings of one-run ball in a 1-0 loss on Wednesday in Toronto. The A's would definitely go with ace Jon Lester, who would pitch on normal rest. If needed, that game will be at 1:07 p.m. PT at Safeco Field.
A Game 163 tiebreaker will only be needed if the A's lose to the Rangers on Sunday and the Mariners win their finale against the Angels.
Seattle's top three starters -- Felix Hernandez, Hisashi Iwakuma and James Paxton -- all pitched in the three-game series vs. the Angels and thus won't be ready to throw again unless the Mariners make it to the American League Division Series, which starts on Thursday.
That's all conjecture at this point, obviously, but it's interesting conjecture. Most interesting would be how McClendon handles the Wild Card Game on Tuesday in Kansas City should his team keep advancing.
The Mariners went with a bullpen day, with Tom Wilhelmsen starting, in that spot in the order in Toronto on Thursday. Veteran Chris Young might be the best option for Tuesday, as he hasn't pitched since Sept. 20, after which he was pulled from the rotation following some late-season struggles that McClendon believes were a sign of fatigue in his first year back from shoulder issues.
Iwakuma would only be available on Tuesday if he was brought in a day early, and that seems unlikely given he was pulled from his previous start after feeling something in his side after 80 pitches.
But first things first, which is definitely the approach McClendon was taking prior to Sunday's game.
"I'm worried about today," he said. "That's it. All hands on deck, and we'll see what happens. Tomorrow we'll worry about tomorrow."
Walker knows that his turn could come on Monday if the cards fall right, however, and he's eager and ready.
"After my last start, I was, 'OK, two days and then a bullpen. Just be ready,'" Walker said. "Be ready for anything that happens. I kept my same routine just in case of something like this. I'm ready to keep going. I don't want to stop pitching. I want to keep rolling."
Greg Johns is a reporter for MLB.com. Follow him on Twitter @GregJohnsMLB as well as his Mariners Musings blog. This story was not subject to the approval of Major League Baseball or its clubs.