Longo focused on improving at plate in '15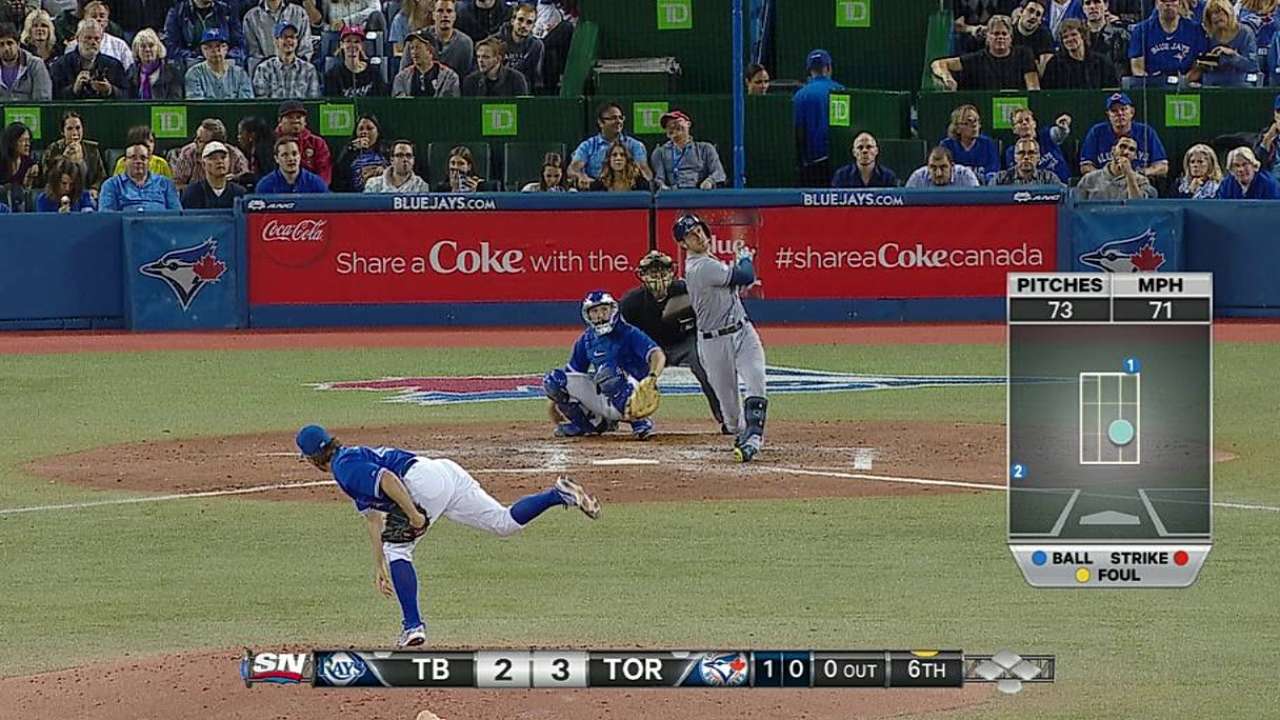 CLEVELAND -- Rays manager Joe Maddon has talked a lot lately about the lack of offense in baseball and that the Rays are looking to uncover something new to help give them an offensive edge.
Evan Longoria did not have the offensive season he hoped for in 2014, despite managing to play in all 162 games for the first time in his career. He smiled when asked if he had any thoughts about what the team needs to do to be better on offense.
"I could hit better," Longoria said. "That's pretty much my focus. I think when we talk so much that baseball is a team game, but at the end of itself, it's kind of selfish. You, yourself, you have to produce and do what you're capable of doing. And at times, I didn't do what I was capable of doing.
"I think we all need to take a look in the mirror during the offseason and understand what kind of players we are and be able to come back next year and try and fulfill those obligations, or what we're expected to do offensively, individually. I think if we can do that, then as a team we'll be better."
Many believe hitting is harder now than ever before given a lot of different factors. Longoria was asked if hitting seems harder than when he first got to the Major Leagues in '08.
"There's just a lot more information," Longoria said. "I think that any time there's more information out there it becomes more difficult. And the pitching is getting better. I don't think there's any doubt about that."
Longoria did not hesitate when answering when asked if he thought any one thing on offense needs to get better in '15.
"The runner at third with less than two outs," Longoria said. "We were really bad at it the first half of the year and we have looked at the numbers from time to time. We picked it up the second half, and you could see that in terms of wins and losses.
"I think that we were better the second half in that middle portion, and it was because we were getting those guys in or at least moving the ball and not striking out. Putting the ball in play and giving ourselves an opportunity to get the guy in."
Longoria accepted responsibility for some of the club's inability to score runners from third with less than two outs.
"For a good part of the first half, I couldn't even put the ball in play with a runner at third and less than two out," Longoria said. "It's an ongoing topic with an offensive unit.
"What do you have to do to get the job done? Put a bunt down, or if the infield's in, hit a fly ball. Just put the ball in play in general. ... I think mentally we need to do a better job in those situations."
Bill Chastain is a reporter for MLB.com. This story was not subject to the approval of Major League Baseball or its clubs.