Braun optimistic procedure will fix thumb issue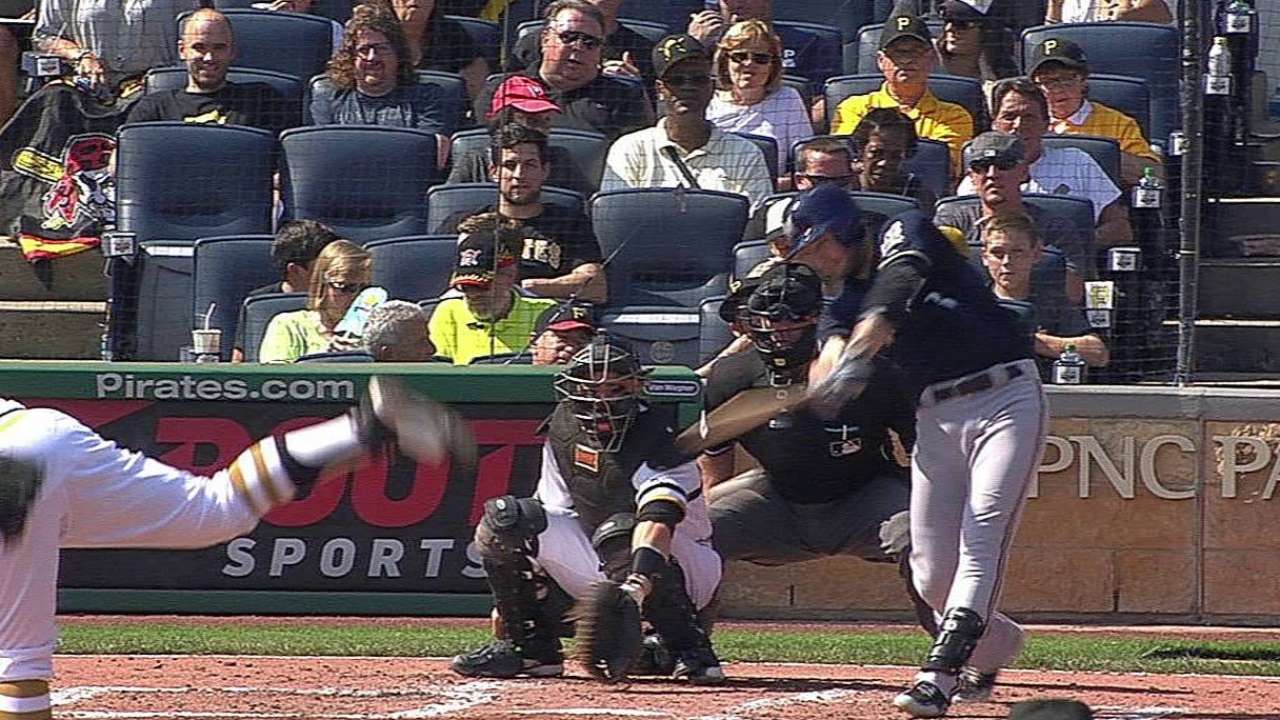 MILWAUKEE -- After months of mulling their options, Ryan Braun and the Brewers have settled on a surgical procedure to address the nerve issue that has contributed to his drop in production over the past two seasons.
Braun said he would undergo a procedure on Thursday morning at the Kerlan-Jobe Orthopaedic Clinic in Los Angeles to deaden the pain receptors around a troublesome nerve near the base of his right thumb. It has prevented him from properly gripping the bat, but Braun did not schedule a fix until now because of the rare nature of the injury and uncertainty surrounding surgical options.
"It's far less invasive than what the other options were [because] we're not removing the nerve," Braun said. "I'm optimistic. We've obviously tried rest, we've tried to use all types of different technology, we've tried everything we have here to treat it in as many ways as you could possibly imagine, with very little success. So I'm very optimistic and I think the trainers are very optimistic."
The winner of the National League Most Valuable Player Award in 2011 and runner-up for the award in '12, Braun began sitting out games because of the thumb issue in May 2013 and was struggling before he was suspended in July for violations of Major League Baseball's Joint Drug Prevention and Treatment Program.
The belief was that two extra months without swinging a bat would help the nerve calm down, but the issue returned during 2014 Spring Training. Braun entered Sunday's season finale batting .268 with 19 home runs and 81 RBIs, and he will post the lowest batting average, on-base percentage and slugging percentage of his career. In an extended interview with MLB.com last week, Braun was adamant that his diminished production was because of the thumb, dismissing the notion that he was affected by boos at road ballparks, or that he was paying a physical price for taking a banned substance in 2011.
Braun is signed through 2020. He will earn $12 million in 2015 before a five-year, $105 million extension kicks in beginning with the '16 season.
"I've kind of known [that I would have an offseason procedure] the whole time, but based on where the team was at, I thought I had a chance to succeed and hopefully find a way to get through it," Braun said. "It's not like I can't play. I can play. I think the longer I've dealt with it, I've learned to deal with it. The pain, physically, is not so much the issue, it's the body's reaction to not being able to use the top hand in my swing for the majority of the year.
"It impacts my bat speed, it impacts my bat path, it impacts everything I'm trying to do as a hitter. And then mentally, knowing where I'm at physically is difficult, too. I have to change my swing, I have to start my swing earlier, I have to do a lot of things that I'm not used to doing.
"None of these things are an excuse. We play a results-oriented game, and at the end of the day, I didn't perform up to the level I expected to perform, regardless of where I'm at physically."
Adam McCalvy is a reporter for MLB.com. Read his blog, Brew Beat, and follow him on Twitter at @AdamMcCalvy. This story was not subject to the approval of Major League Baseball or its clubs.