Colon rejoins Royals, reinstated from disabled list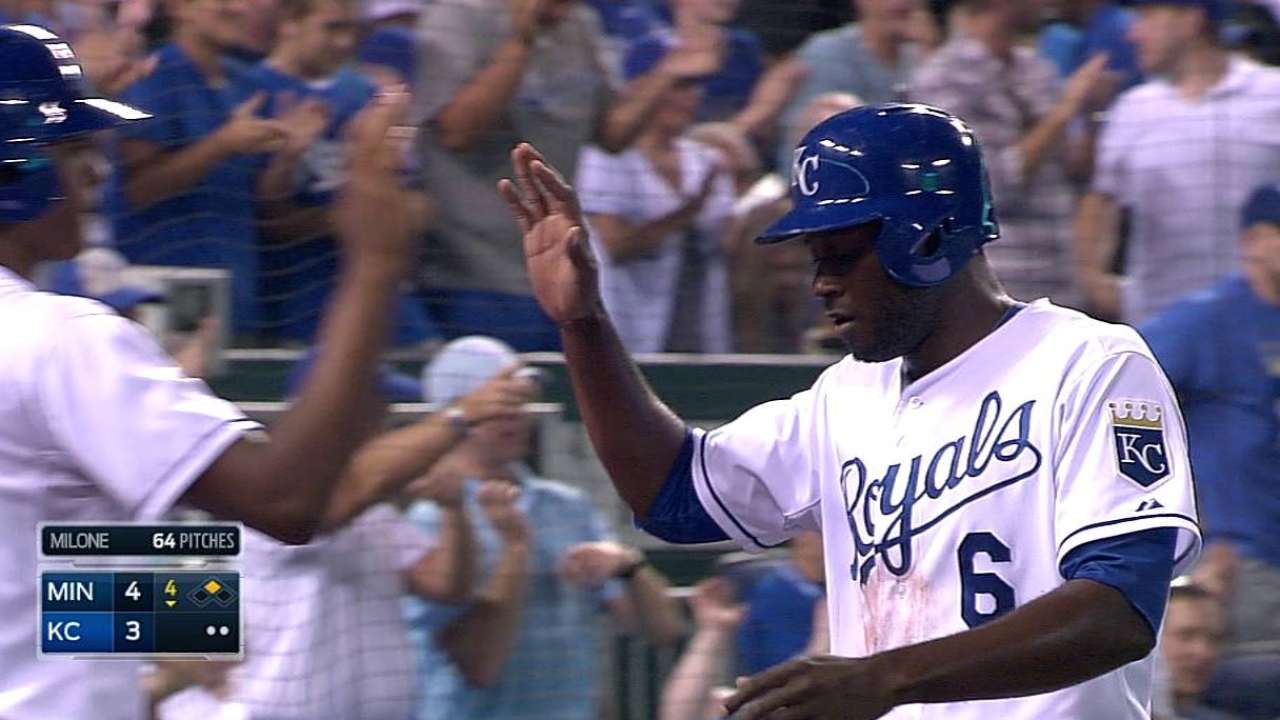 CHICAGO -- Infielder Christian Colon rejoined the Royals on Sunday and was reinstated from the disabled list.
Colon. recovering from a fractured finger tip on his right hand sustained Sept. 2, had been working out in the Instructional League in Arizona.
His return puts him in line for a possible postseason roster spot.
Dick Kaegel is a reporter for MLB.com. This story was not subject to the approval of Major League Baseball or its clubs.