Shields to start AL Wild Card Game against A's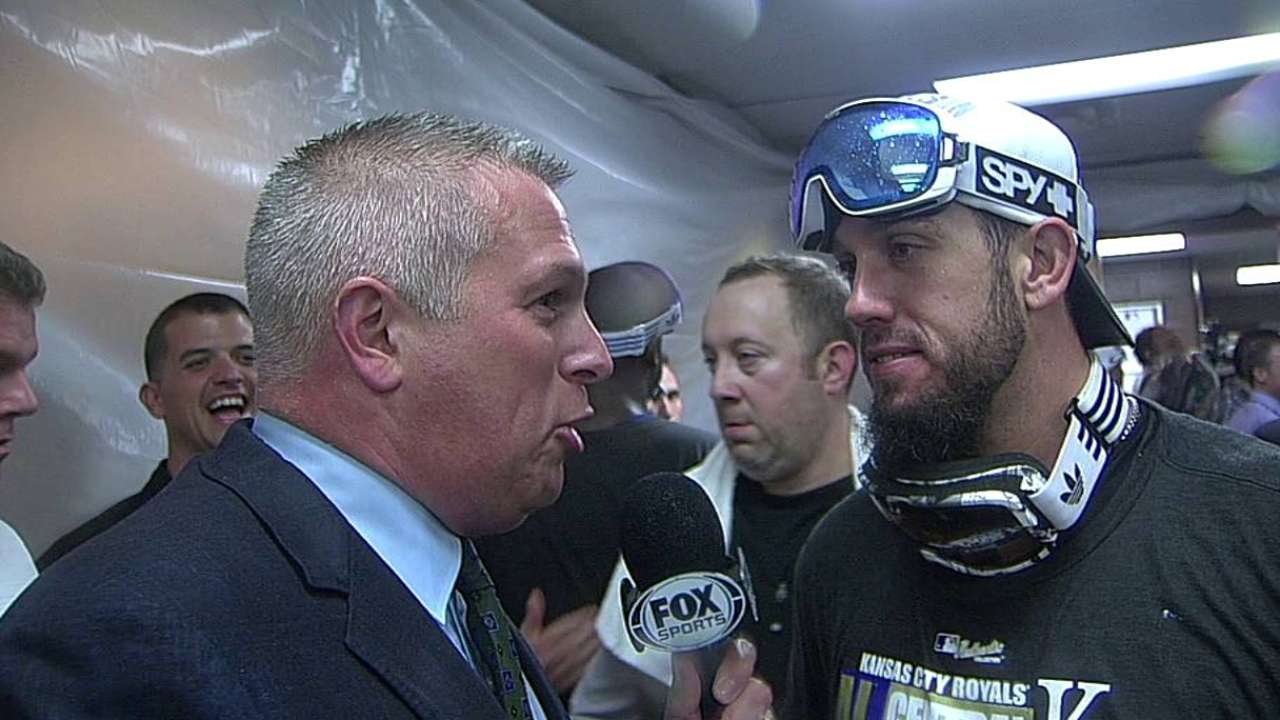 CHICAGO -- James Shields will be pitching for the Royals in the American League Wild Card Game against the A's on Tuesday night (7:07 CT, TBS), in Kansas City.
That was settled at 2:50 p.m. CT on Sunday when the Tigers clinched the AL Central with a 3-0 win over Minnesota.
Earlier in the day, Royals manager Ned Yost had said that Shields would pitch against the Tigers on Monday at Detroit if the Royals had tied them for the division title. But it would have taken a Tigers loss plus a Royals win for that to occur.
Shields is having a good September; the Royals have won four of his five starts and his ERA is 2.31.
If the Monday game had come to pass, Shields would have been starting with just three days' rest. Now, though, the Tuesday start gives him his normal four days' rest.
"This is what it's all about, it's what playoff baseball is all about. You've got to push aside some of your aches and pains and go after it," Shields said.
If the Royals and Tigers had tied for first place, Yost wanted to use his ace, Shields, to go for the title and thus ensure the Royals a five-game AL Division Series against Baltimore.
Then, if the Royals had lost to Detroit, he would have started Jason Vargas in the Wild Card Game. Now that's all academic.
They'll have to win the Wild Card Game to advance into a five-game ALDS series against the Angels.
Anyway, Yost was thinking about another aspect besides pitching for the Royals' foray into postseason play.
"You know what, we've got to hit. If we don't hit, it doesn't matter who you pitch," he said.
Dick Kaegel is a reporter for MLB.com. This story was not subject to the approval of Major League Baseball or its clubs.