Gordon gets MRI after exiting in second with hip irritation
Ramirez also leaves early after fouling ball off knee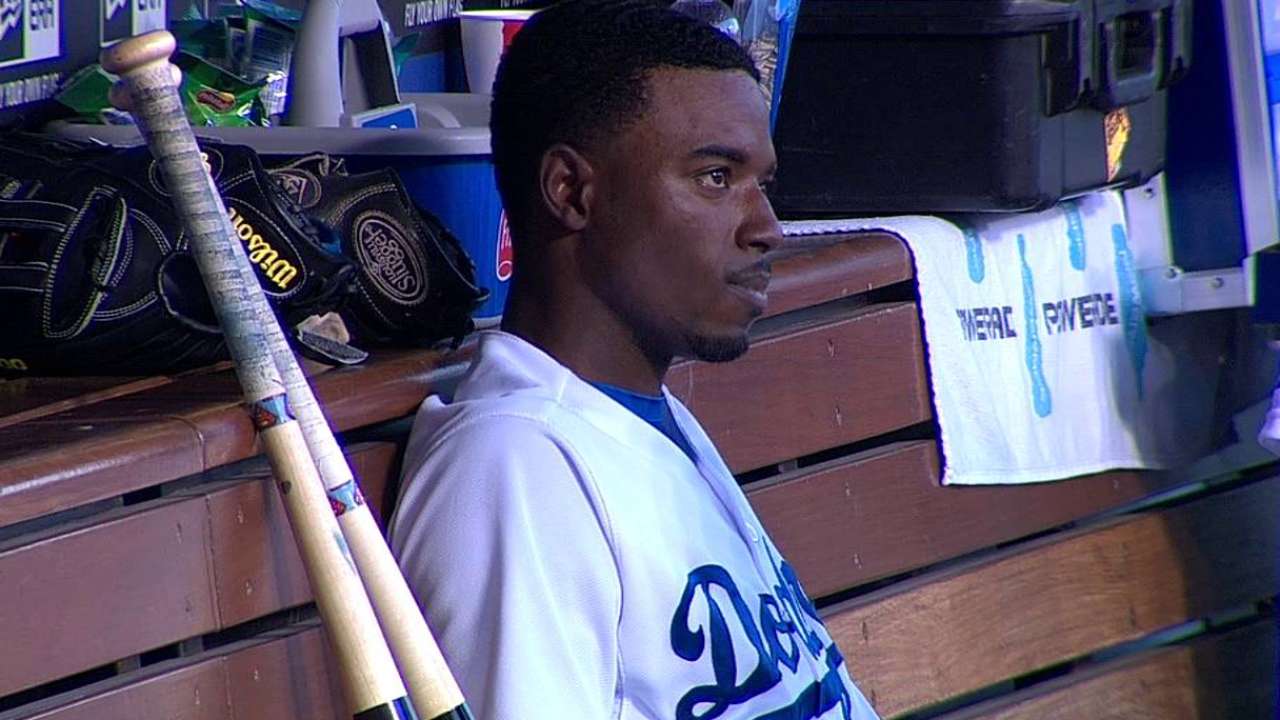 LOS ANGELES -- Dodgers second baseman Dee Gordon had a precautionary MRI on his right hip after leaving Saturday night's game against the Rockies, but said he was feeling fine afterward.
"I felt it a little just like I did in Colorado and they were freaking out, but I'm not concerned," Gordon said after returning from the hospital.
Gordon left a game on June 7 in Denver with the same irritation in his hip, one day after reaching base four times and scoring two runs. He returned to the lineup three days later. On Friday night, Gordon reached base three times and scored twice. Gordon said in June he has dealt with occasional hip problems since early in his career.
"We feel like it's nothing major, but sent him for an MRI to make sure," manager Don Mattingly said.
Shortstop Hanley Ramirez also left Saturday night's game shortly after fouling a pitch off his left knee in the fourth inning, but Mattingly said Ramirez was fine. Neither is expected to play Sunday.
Gordon led off the bottom of the first inning with a groundout to shortstop and appeared to pull up just before hitting the first-base bag. When the Dodgers took the field for the second inning, Darwin Barney had replaced Gordon, who spoke to Mattingly in the dugout before heading for the clubhouse.
Gordon has been one of the most pleasant surprises for the Dodgers this year, batting .289 with an MLB-leading 64 stolen bases as the starting second baseman after coming to Spring Training to fight for a bench job.
Gordon has played in 148 games, third-highest on the club.
Ken Gurnick is a reporter for MLB.com. This story was not subject to the approval of Major League Baseball or its clubs.