Ryu, Kershaw set for postseason tuneups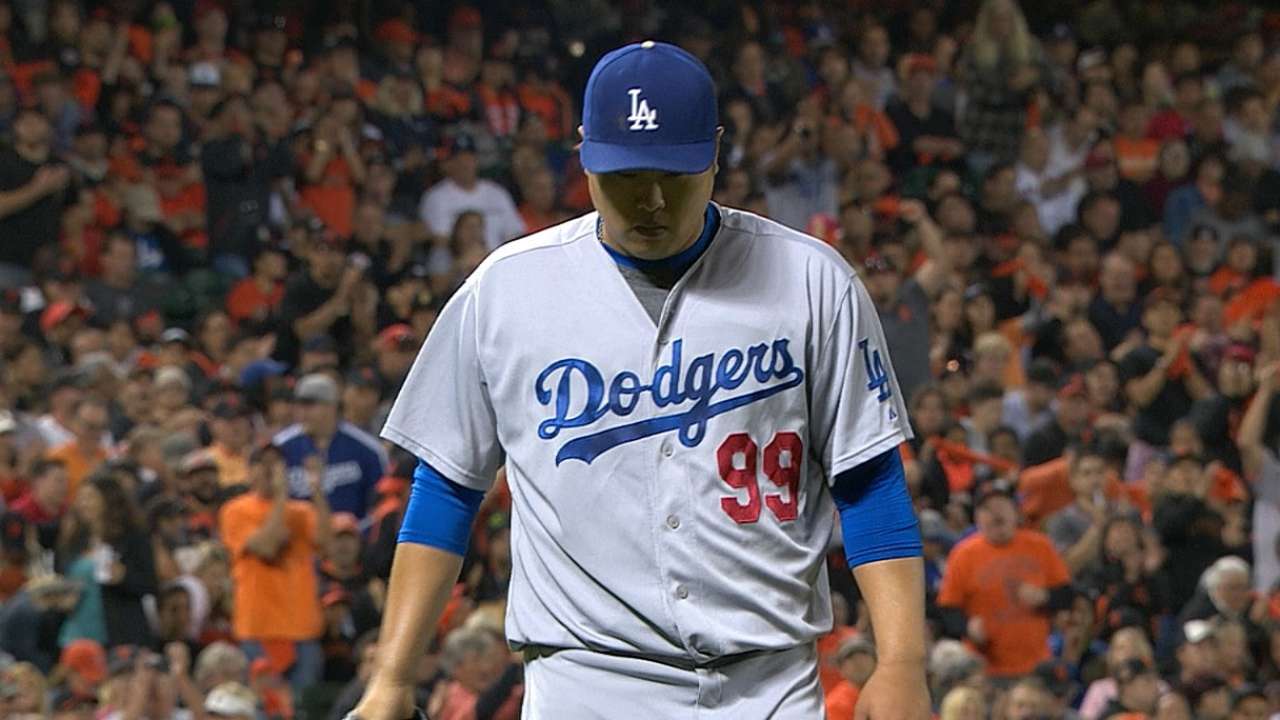 LOS ANGELES -- Zack Greinke won't be the only Dodgers starter throwing Sunday. Rehabbing left-hander Hyun-Jin Ryu will throw a bullpen session, and ace Clayton Kershaw will throw a simulated game as the Dodgers try to line up their starting rotation for the postseason.
Dealing with shoulder inflammation, Ryu threw off of a mound for the first time Friday, delivering 20 pitches in the bullpen. Manager Don Mattingly said Saturday that Ryu reported no problems from the mound session and will throw a full bullpen session Sunday.
The Dodgers are hopeful Ryu will be able to start the third game of the National League Division Series on Oct. 6, on the road.
"I think every time he crosses a hurdle, you get more confident," Mattingly said. "He was able to throw [Friday] with pretty good velocity, a little pop on the ball and didn't have any problems today."
This is the second time Ryu has dealt with shoulder inflammation this season. He was on the disabled list from April 28 to May 21 with a similar injury.
The left-hander typically doesn't throw as much as other starters between outings, which could work in his favor.
"He showed us that the very first time in Spring Training, where he basically didn't throw bullpens," Mattingly said. "And he's continued that and had success. And I think what happened earlier this year. He had the same type thing. He threw a sim game, and he was ready to go."
For Kershaw, Sunday's simulated game is an attempt to stay sharp for the postseason. The left-hander last started Wednesday against the Giants and is the likely starter for Game 1 of the NLDS on Friday.
Mattingly said he expects Kershaw to throw two innings in the sim game.
"A little more than bullpen, a little less than a game," he said.
Michael Lananna is an associate reporter for MLB.com. This story was not subject to the approval of Major League Baseball or its clubs.