Dodgers forgo BP, may try that tactic in postseason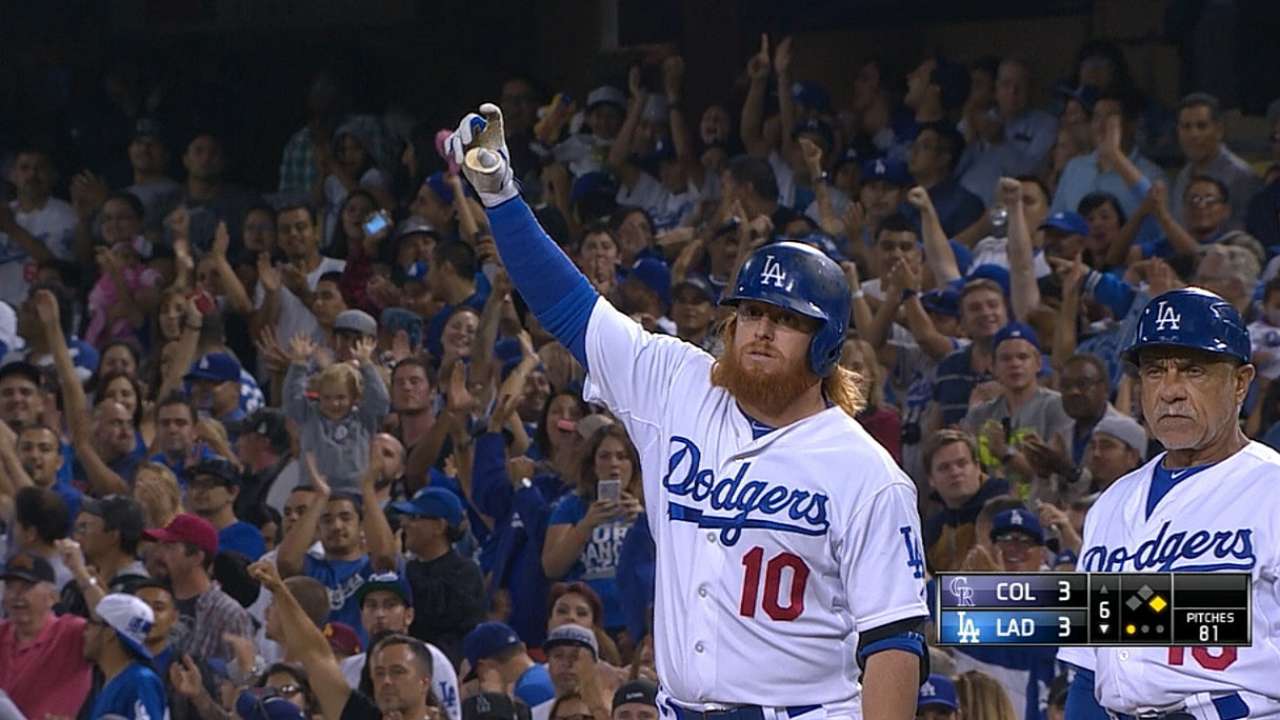 LOS ANGELES -- With just two games remaining in the regular season, the Dodgers didn't taking batting practice Saturday -- a trend that could extend into the playoffs.
The Dodgers have taken batting practice sporadically down the stretch, skipping it twice during a three-game set with the Cubs in Chicago last week. Manager Don Mattingly said he noticed a boost in energy from his team during the Chicago trip.
"We had pretty good success in Chicago with our energy, I felt like, without the BP," Mattingly said. "The BP gets to be one of those things that you do every day, every day, every day, and it kind of wears you down mentally. So really no BP has kind of been a mental break for us, I feel like."
Mattingly said he also took into account the four days the Dodgers will have between the end of the season Sunday and the beginning of the Division Series on Friday -- a stretch in which plenty of batting practice will take place.
Mattingly said it's possible the team will skip batting practice at times during the playoffs as well and not for superstitious reasons.
"If you're not ready now, you're not going to be ready," Mattingly said "Ten more swings in BP or 15 more swings in BP is not going to change anything at this point."
Michael Lananna is an associate reporter for MLB.com. This story was not subject to the approval of Major League Baseball or its clubs.