Abreu sets White Sox rookie home run record
Sets mark with No. 36, surpassing Kittle's 1983 total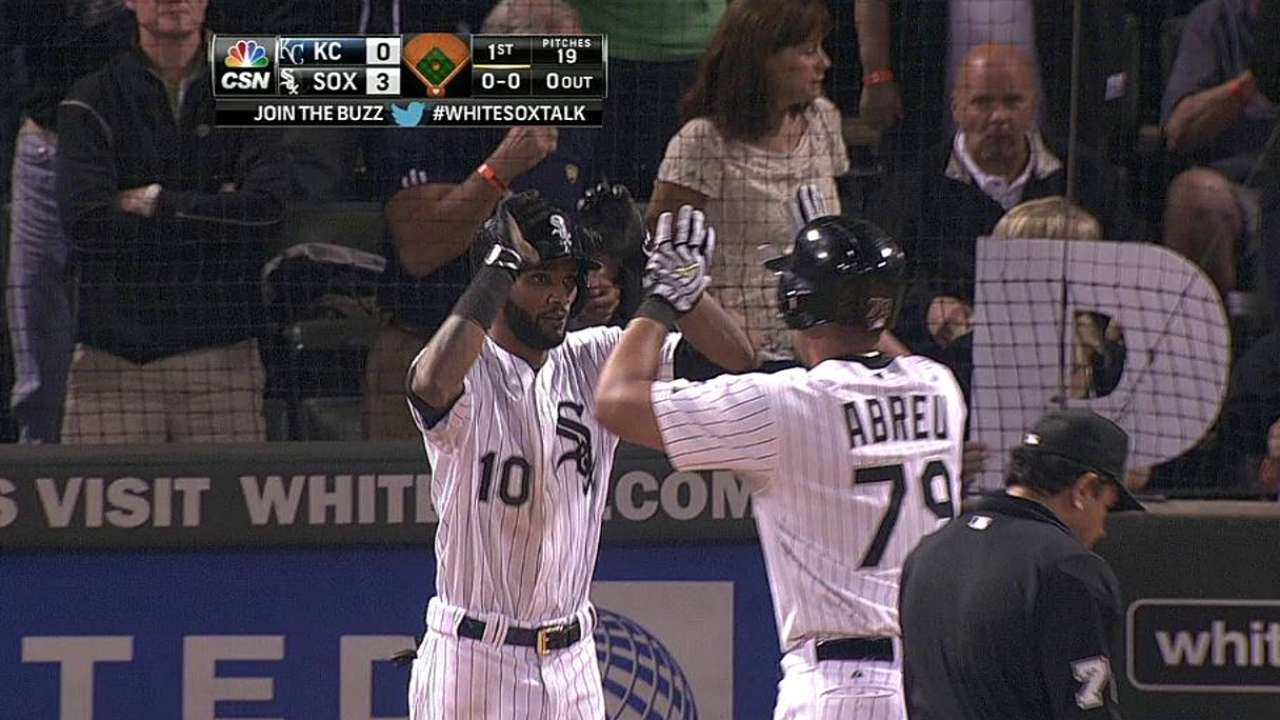 CHICAGO - Jose Abreu set the single-season White Sox rookie home run record with his 36th blast to right-center off of Kansas City starter Danny Duffy in the first inning of Saturday night's 5-4 White Sox victory on Paul Konerko Day at U.S. Cellular Field.
Abreu connected on a 2-2 fastball, driving in Alexei Ramirez, to give the White Sox a 3-0 lead. He was previously tied with Ron Kittle, who hit 35 during the 1983 season.
Despite reaching this important milestone, Abreu shared the night's excitement with the White Sox captain.
"I'm very happy and grateful for the opportunity," said Abreu through interpreter Julio Vinas. "I'm extremely happy about everything that has happened for Paulie today. It's a special day for him. I want the attention on that. That's what I feel is the most important thing of today."
Saturday's blast marked Abreu's third homer in September and his first since Sept. 14 against the Twins. The two-run shot gave him 107 RBIs, and he finished the night with a .317 average and a .581 slugging percentage.
Some have suggested that Abreu could be the next White Sox leader with Konerko's 16-year-run coming to an end after Sunday's season finale. While Abreu is sad to see Konerko retire, he has learned a great deal from him in one season and seems ready to apply that knowledge as a veteran in '15.
"If the team feels that I should be the captain or the leader of the team, then I'll take that with great strides and much respect with everything that comes with that," Abreu said. "All I want to do is win as many ballgames to have a championship here."
Scott Merkin is a reporter for MLB.com. Read his blog, Merk's Works, and follow him on Twitter @scottmerkin. This story was not subject to the approval of Major League Baseball or its clubs.