Gibbons eyes ending October drought in '15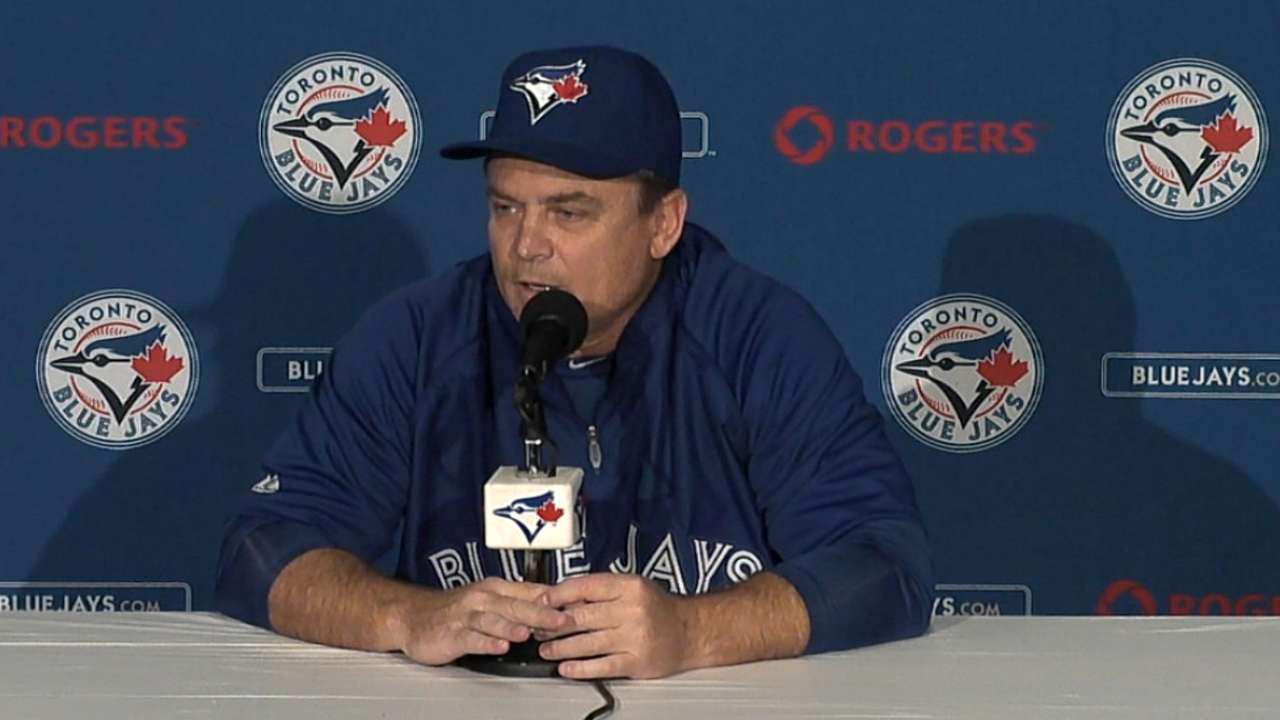 TORONTO -- The Blue Jays now own the dubious honor of being the team with the longest postseason drought in Major League Baseball.
Kansas City possessed the longest skid until it officially clinched a spot in the postseason for the first time since 1985 on Friday night. Toronto's last appearance in October baseball occurred when the Blue Jays put the finishing touches on back-to-back World Series championships in 1993.
The Royals' shot this season, combined with Pittsburgh's Wild Card berth last year, has left Toronto all by itself. Seattle has the second-longest drought, with its last appearance in the playoffs coming in 2001.
"Hey, third time's the charm," said Blue Jays manager John Gibbons. "We'll see. It's good to see [the Royals] have some success -- because it's a great group over there. But hopefully somebody ... can ask [Seattle manager] Lloyd McClendon that next year."
Gibbons knows about this type of streak all too well. Not only has he been the manager in Toronto for a pair of stints, but he was also the bench coach in Kansas City for three years. His time with the Royals started when they were still in the early stages of a rebuild. But the fruits of that labor are clearly evident now.
Kansas City was still three years away from contending when Gibbons left the organization. He thinks the Blue Jays are much closer to making an impact because of the way the current core is set up.
"This is a totally different team," Gibbons said. "We have a lot of veteran, proven players. They had a lot of can't-miss, young guys all at once. They knew it was going to take a few years, and they really had no pitching. The area they struggled with was young pitching coming up and filling the gaps, because they took a lot of chances with a lot of big picks over there.
"But the position players panned out, the pitching didn't. They went out and made some good acquisitions, [James] Shields, [Omar] Infante, Wade Davis. They do a good job over there, [there are] really good baseball people over there."
Gregor Chisholm is a reporter for MLB.com. Read his blog, North of the Border, and follow him on Twitter @gregorMLB. This story was not subject to the approval of Major League Baseball or its clubs.