Five reasons the Royals can win the World Series
Pitching, defense, speed and hard work may return crown to KC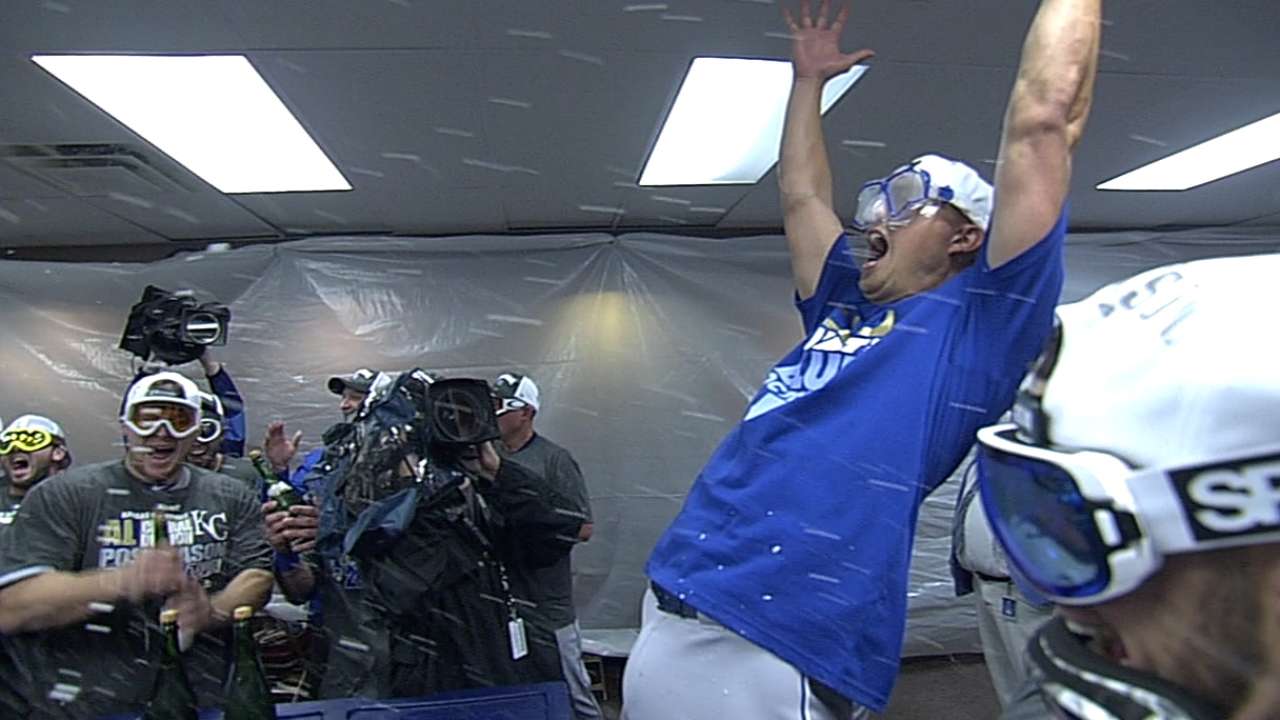 Hey, everybody figured St. Louis would win the 1985 World Series, didn't they? How could they miss with Joaquin Andujar, John Tudor, Ozzie Smith, Jack Clark, Willie McGee and that bunch?
Well, Bret Saberhagen, George Brett, Willie Wilson, Frank White, Jim Sundberg and Buddy Biancalana showed them a thing or two, didn't they? So why not again?
1. Rich starting pitching
That's the key to virtually every championship series and the Royals have five fine starters to choose from -- James Shields, Yordano Ventura, Jeremy Guthrie, Jason Vargas and Danny Duffy.
The bonus is that whoever doesn't start can play a crucial role in the bullpen as well.
2. Unbending backend of the bullpen
No late-inning trio has been as effective this season as the Royals' threesome of Kelvin Herrera (seventh inning), Wade Davis (eighth inning) and Greg Holland (ninth inning).
Manager Ned Yost has said it many times: These three guys are so tough that they make almost every game a six-inning game. Lead after six and you're home.
3. Dazzling defense
The team has three Gold Glove players from 2013 -- catcher Salvador Perez, first baseman Eric Hosmer and three-time winner Alex Gordon in left field. Two others were nominated -- shortstop Alcides Escobar and center fielder Lorenzo Cain. Third baseman Mike Moustakas was a 2012 nominee.
The rest of the cast ain't bad either. Second baseman Omar Infante teams well with Escobar and right fielder Nori Aoki is fine on his own. But backup Jarrod Dyson makes it better in the late innings, taking center with Cain going to right.
4. Dangerous speed
The Royals again are the basestealing kings of the Major Leagues. They've got go-power with Dyson, Escobar and Cain leading the way, but Aoki and Gordon can scoot, too.
They not afraid to take an extra base either, often forcing the opposition to make hurried, off-line throws. It'll be interesting to see if Terrance Gore, up from the Minors and promoted as the fastest runner in baseball, is on the postseason roster as a pinch-running weapon.
5. True grit
This team plays hard, plays aggressively and plays fearlessly. Gordon is their sterling example as he dives recklessly in the outfield, runs with effective daring on the bases and grinds out at-bats with many hits in the clutch.
The offense is probably the least feared element of the team's basic makeup, but when Yost put speed at the top of the order late in the season, it added some snarl to the lineup.
Dick Kaegel is a reporter for MLB.com. This story was not subject to the approval of Major League Baseball or its clubs.