McHugh returns to Citi a success story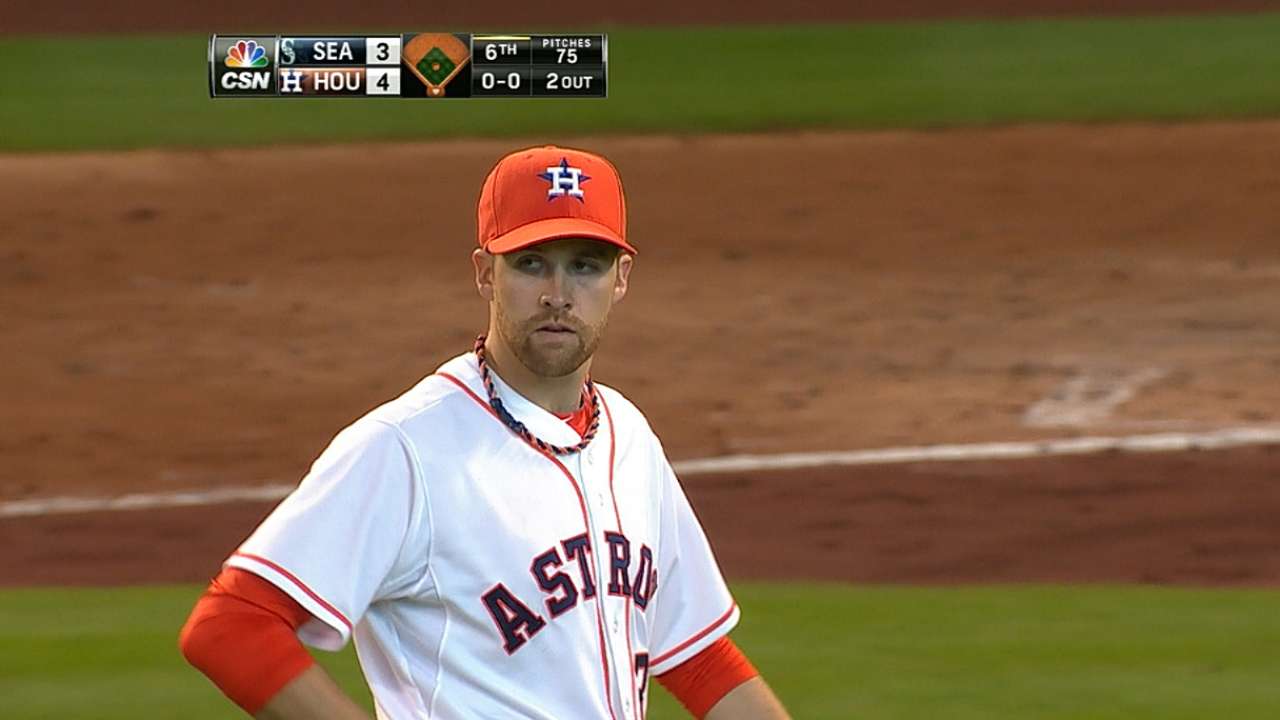 NEW YORK -- Handshakes and hugs awaited Collin McHugh when the Mets'-turned Astros' pitcher showed up at Citi Field this weekend, having just completed a breakout rookie season. Rising through the Minors alongside Zack Wheeler, Jacob deGrom and others, McHugh debuted at Citi in 2012 but struggled. The Mets later traded him to the Rockies, who ultimately designated him for assignment.
That led to a job with the Astros for McHugh, whose trip to Flushing gave him the opportunity to say hello to Josh Satin, Josh Edgin and other old friends.
"It's cool to see them have success and see this team kind of build from the roots up, too," said McHugh, who is not scheduled to pitch this weekend. "I feel like both organizations are moving in really good directions."
For the Mets, McHugh never entered the conversation of elite prospects, despite strong numbers climbing up the Minor League ladder. But he has blossomed into one of the game's best pitchers in Houston, posting a 2.73 ERA this season with 157 strikeouts in 154 2/3 innings. Despite being a flamethrower (his average fastball velocity jumped to approximately 91 mph this year), McHugh is one of only 17 big league pitchers with at least 150 innings and more than a strikeout per frame. Wheeler is another.
McHugh has, in short, looked nothing like the pitcher who posted an 8.26 ERA over five starts and six relief appearances with the Mets.
"I think everybody at some points hits a time where you either figure it out or you don't," McHugh said. "I feel like this year, I finally started figuring it out."
Anthony DiComo is a reporter for MLB.com. Follow him on Twitter @AnthonyDicomo. This story was not subject to the approval of Major League Baseball or its clubs.