Pain-free swings a goal for Hamilton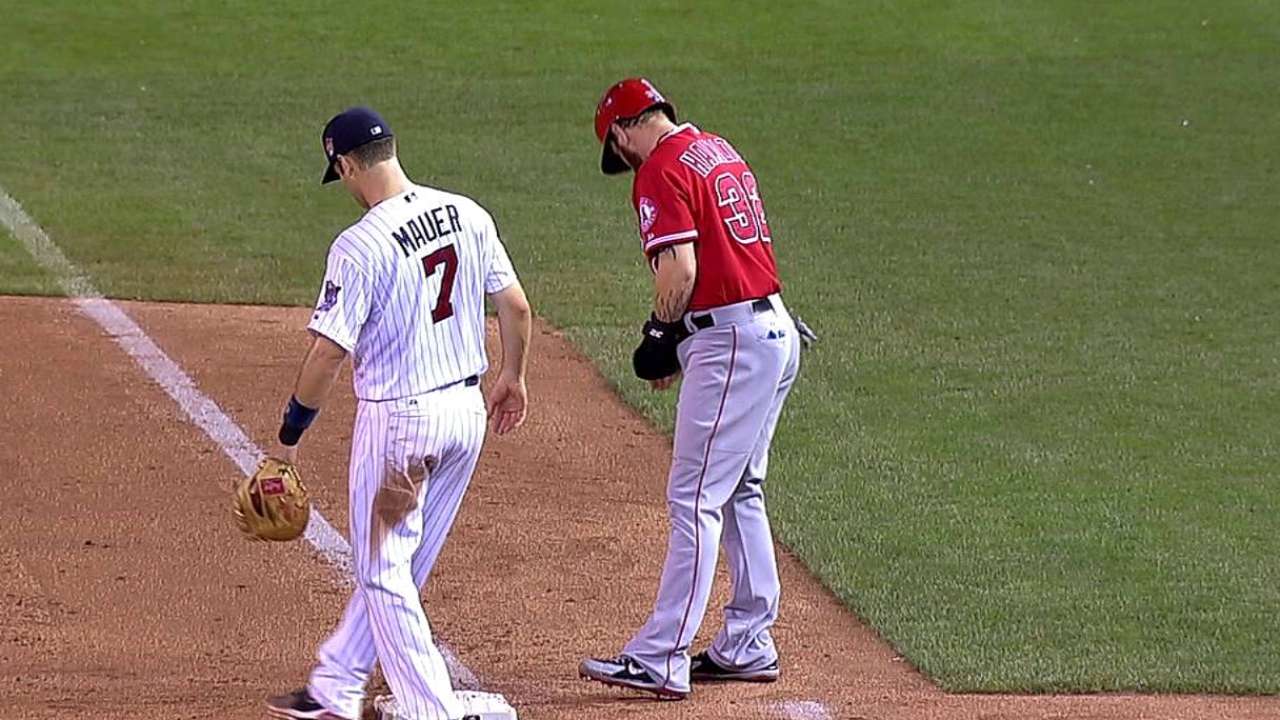 SEATTLE -- Josh Hamilton's availability for the American League Division Series could be determined by some Sunday-morning swings off a tee at Safeco Field.
That's what it's come to for the outfielder, who hasn't hit for four straight days because his backswing continues to trigger the stabbing pain near his right chest that makes it difficult for him to breathe. Hamilton has been limited to dry swings and cardio, though he threw for the first time in eight days on Friday and didn't feel any pain.
Hamilton is still eyeing a return to the lineup for Game 1 of the ALDS on Thursday, but he needs to clear several hurdles, the first of which is striking a baseball without pain.
"I have to do some things before I can even think about coming back," Hamilton said prior to Saturday's game against the Mariners. "I have to take [batting practice] and I have to [face pitching]. Tomorrow will be a big precursor, a telltale sign of whether it's going to respond or not, because the last two times I tried it off the tee, it's tightened up on me."
Hamilton, 33, has been limited to three at-bats as designated hitter over the last 23 days, a byproduct of pain that began near his right shoulder and now resides in the vicinity of his right chest/ribcage. When he took swings off a tee in Oakland on Monday and Tuesday, his chest "tightened up" and restricted his mobility for nearly an hour -- even though he took seven cortisone shots in his chest and back last Saturday.
"Feeling it is fine, when it stays like that or it lasts five or 10 minutes and it goes away -- that's cool," Hamilton said. "But I can't go out there and have one at-bat, two, three, and it turns into, 'I can't breathe,' and it's like that all night for an hour, hour and a half. So that's why we've taken it slower the last three or four days.
"I'll know tomorrow."
Who would have thought swings off a tee would be so important?
"I know," Hamilton said, shaking his head. "It's frustrating, man."
Alden Gonzalez is a reporter for MLB.com. Read his blog, Gonzo and "The Show", and follow him on Twitter @Alden_Gonzalez. This story was not subject to the approval of Major League Baseball or its clubs.