Gomes had prime seating for Kluber's Cy-caliber season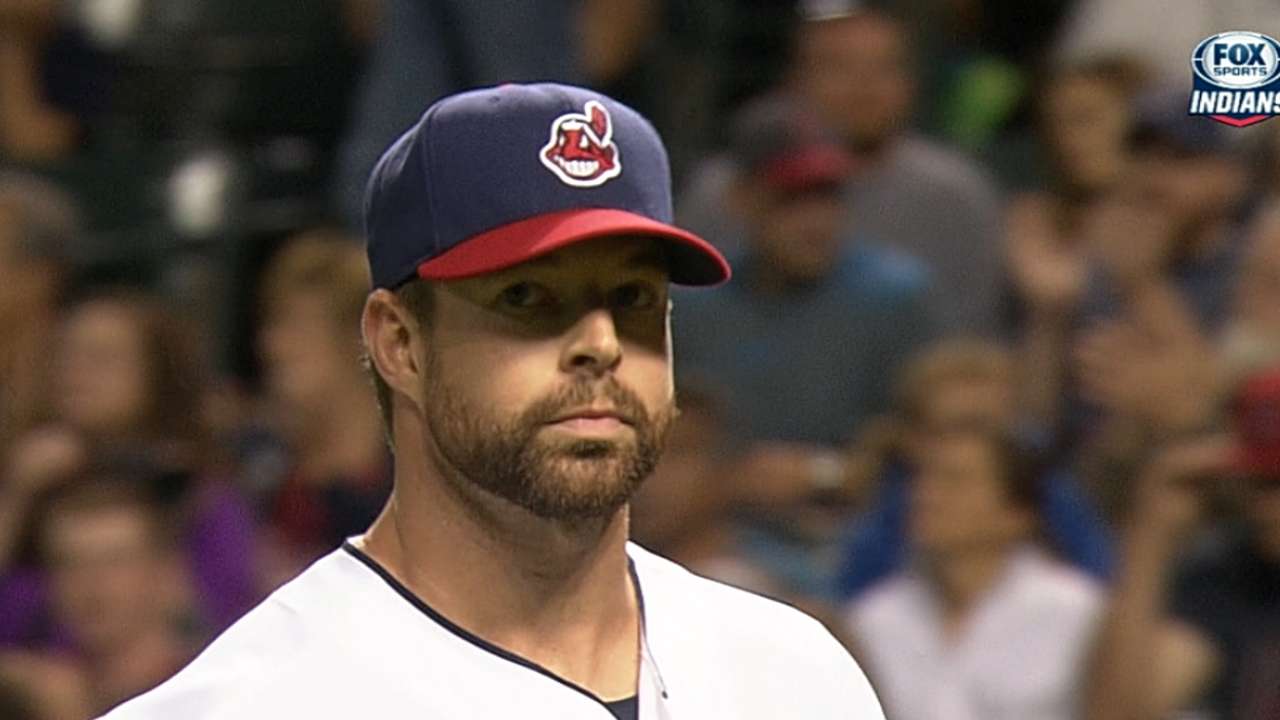 CLEVELAND -- Yan Gomes had the best possible view of Corey Kluber's incredible season for the Indians. From behind the plate, the young catcher helped guide the pitcher through brilliant outings and got to experience a firsthand look at an emerging ace.
"He made it pretty easy," Gomes said. "You see the hard work he puts in and how focused he is coming into a start. We have a pretty good game plan going in every day and it just shows how good of a communication level we had this year.
"What we took a lot of pride in this year was the adjustments we made, quick adjustments, throughout the games."
Kluber is quick to praise Gomes for those in-game tweaks. One example came against the Rays on Friday night, when Kluber spun eight scoreless innings, struck out 11 and improved to 18-9 with a 2.44 ERA this season in the process. In the middle of the game, Gomes noted that Tampa Bay was becoming more aggressive early in the count, leading to an adjustment on the pitcher's end.
"I think Yan's by far the best catcher in the league," Kluber said. "I don't think you can really put an amount on how much he helps us out as a staff, especially for it being his first full year back there. He's been back there almost every day. I think he does a lot more than he gets credit for back there."
Gomes rolls his eyes when told of such compliments.
"If people try to give any type of credit to me," Gomes said with a pause. "I just think it's all him and all his work he put into it."
Kluber finished the season with 269 strikeouts and is a clear-cut candidate for the American League Cy Young Award. With Gomes behind the plate, the right-hander turned in a 2.38 ERA in 219 1/3 of his 235 2/3 innings.
"Gomer really needs to get a pat on the back for what he's gone through with Klubes," Indians manager Terry Francona said.
Gomes added that he is hoping to see all the hard work result in the Cy Young Award for Kluber.
"Honestly, I think he's got the best shot," Gomes said. "[What he has done] is pretty unreal. It's a huge honor and I don't know if that's something catchers put in their book, but it'd definitely be something exciting."
Jordan Bastian is a reporter for MLB.com. Read his blog, Major League Bastian, and follow him on Twitter @MLBastian. This story was not subject to the approval of Major League Baseball or its clubs.