Cespedes reaches century mark in RBIs for first time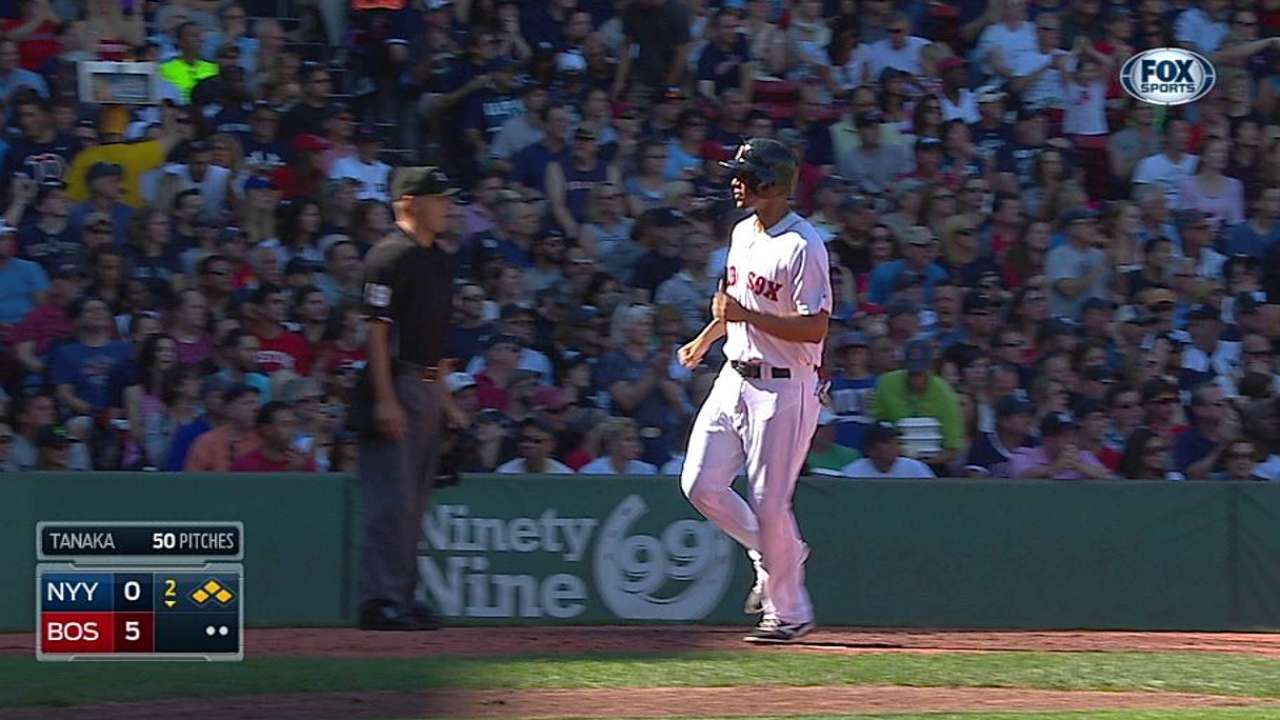 BOSTON --- Red Sox outfielder Yoenis Cespedes drove in his 100th run in Saturday afternoon's 10-4 win over the Yankees, reaching the century mark in RBIs for the first time in his three-year career.
"It's something very important for my career, and it's something very special to me to be able to get it in my third year in the league," said Cespedes, who is just one of 12 players to drive in 100 runs this season.
"To be a member of that group, is something pretty important to me and pretty special."
As Boston's designated hitter against Masahiro Tanaka, Cespedes hit a line-drive single to left in the first inning to score Mookie Betts, then grounded a single through the hole between short and third to score Xander Bogaerts as part of an eight-run second. His previous high in RBIs was 82 in 2012.
Those RBIs were his 32nd and 33rd with the Red Sox. The Cuban outfielder has played 50 games with Boston since being acquired July 31. He drove in 67 in 101 games with the A's before the trade.
Steven Petrella is an associate reporter for MLB.com. This story was not subject to the approval of Major League Baseball or its clubs.