Early development in DR paying off for Edinson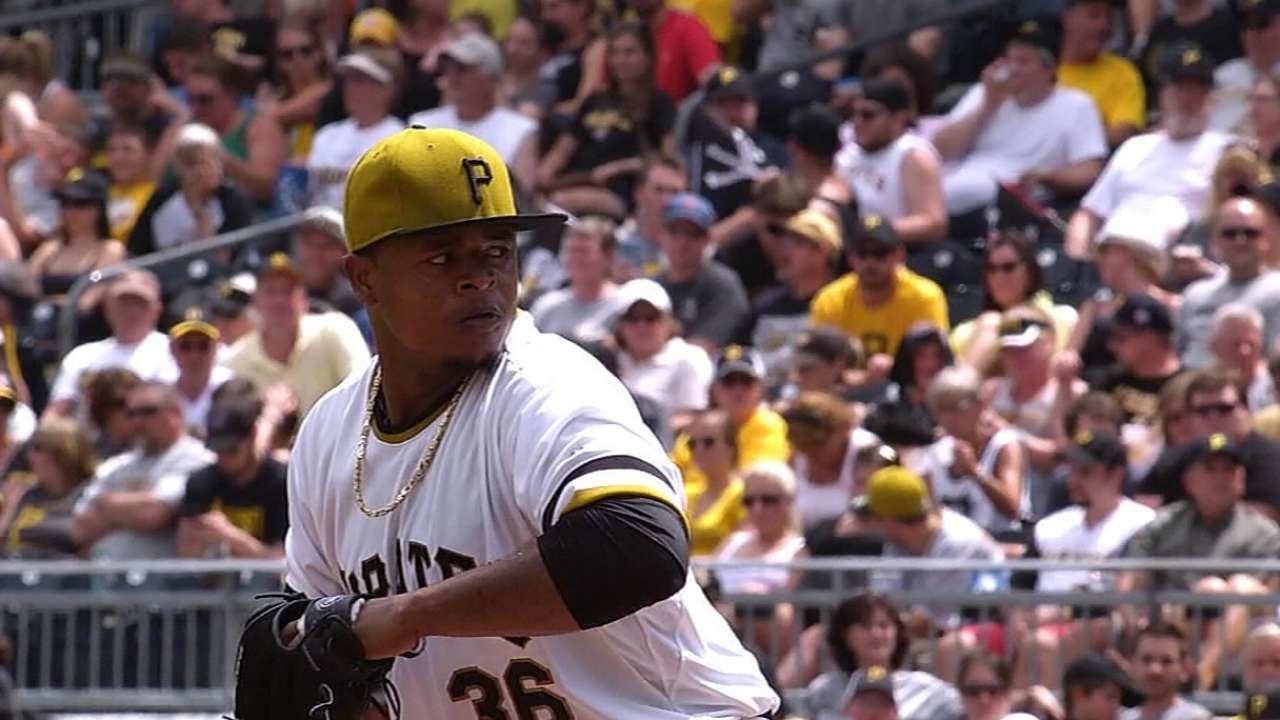 Edinson Volquez, RHP, Pirates
Hometown: Barahona, Dominican Republic
Originally from the coastal city of Barahona -- the city that is also the hometown of Julio and Ruddy Lugo -- Volquez still resides in the Dominican Republic, though he lives in Santo Domingo these days.
"It was good for me because my mom and dad always took care of me," Volquez told the San Diego Union-Tribune in 2012 of his upbringing in the Dominican Republic. "I started playing baseball when I was 9 or 10, and they took care of me."
Volquez was signed by the Rangers in 2001 and posted a 2.68 ERA in the Dominican Summer League in the '02 season. He then pitched in the Arizona Rookie League during the '03 season and made his Major League debut with the Rangers in '05 at the age of 22.
Stephen Pianovich is an associate reporter for MLB.com. This story was not subject to the approval of Major League Baseball or its clubs.