Royals front office celebrates postseason berth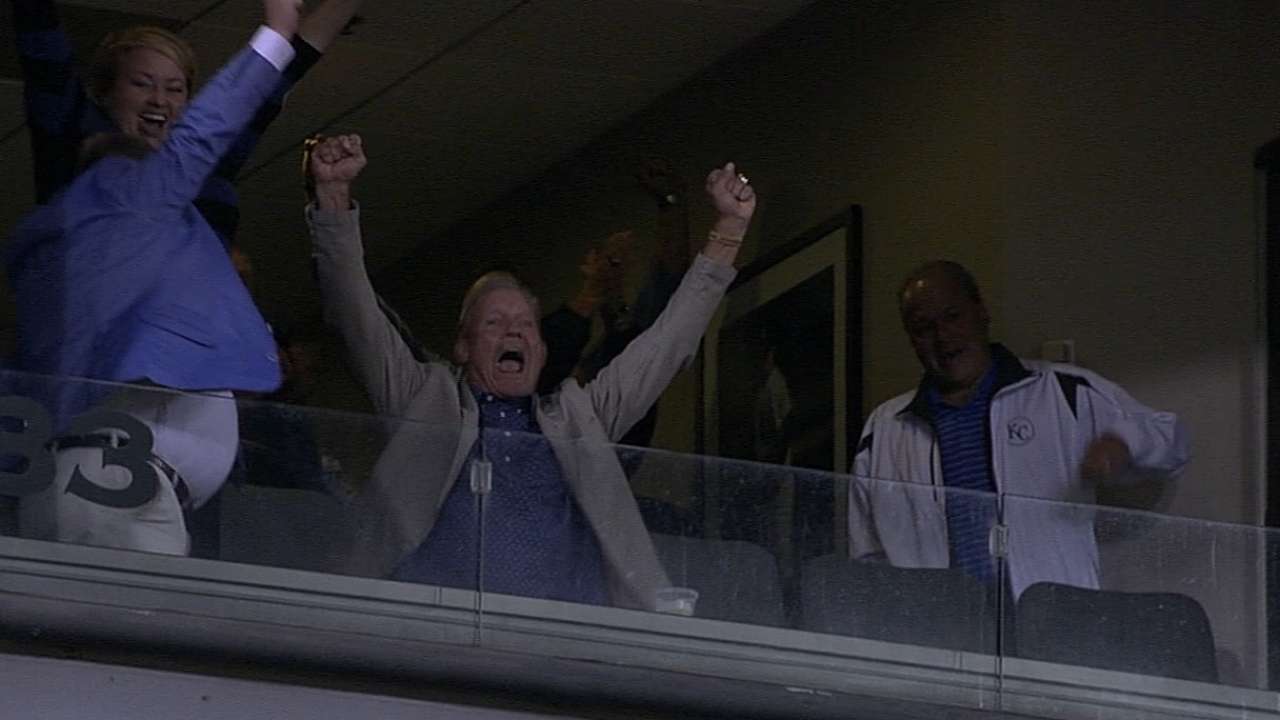 CHICAGO -- Typically unobtrusive and low-key, Royals owner David Glass and team president Dan Glass slipped into their team's celebration after Friday night's victory.
They stood quietly and smiled proudly as their players and staff noisily toasted their first entry into postseason play since 1985 with shouts of joy, singing and sprays of champagne.
"It is really exciting, it's been a long time in coming and fun that it's here, but tonight is really a night for the players," David Glass said. "They're the ones that made it happen."
Dan and his wife, Penny, joined in his sentiments.
"I can't quit crying -- they're tears of happiness," Penny Glass said.
Manager Ned Yost, who got a good soaking in the impromptu party, greeted David Glass.
"I just hugged him and told him this is what we've been working so hard for, for a long, long time," Yost said.
"I'm really proud for Dayton [Moore] who's put the team together and has lived and died with these players for the last five or six years. It's just a testament to his vision and Mr. Glass supporting us, and letting us do what we needed to do to become winners."
Moore, the general manager, and members of the front office staff joined in the celebration. Moore, in fact, was doused with bubbly by the players as well.
"We came here knowing that this was going to be a great challenge," Moore said. "Mr. Glass has been very supportive of everything that we've done. All of our scouting and all of our development people have put a special thing in place here. ... We're not where we want to be yet but this is a good first step."
Hall of Famer George Brett, a club vice president, came to the clubhouse, too. He was in the center of the 1985 celebrations that culminated with the World Series win over the Cardinals. But he was impressed with the way the 2014 team cut loose after their historic win.
"It was just really a neat, neat experience for David Glass, for Dayton Moore," Brett said. "Dayton told me Wednesday, 'I want you to come here.' I said, 'Well, I'll come if you want me to.' I didn't think it would be anything like this."
Dick Kaegel is a reporter for MLB.com. This story was not subject to the approval of Major League Baseball or its clubs.