Cardinals, D-backs lose challenges on bases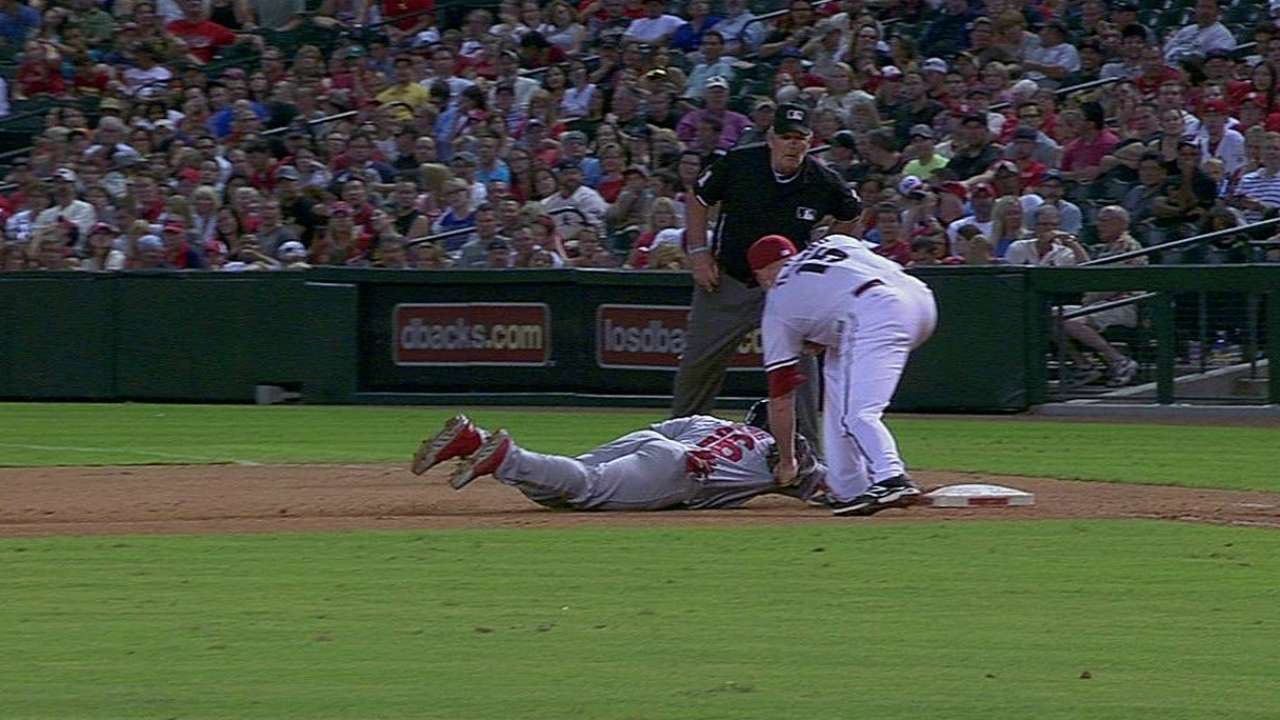 PHOENIX -- Alan Trammell lost his first challenge as acting D-backs manager in Friday night's 7-6 loss in 10 innings to the Cardinals at Chase Field.
With the D-backs trailing, 6-3, and Kolten Wong on first base after a two-out single, left-handed reliever Eury De La Rosa attempted a pickoff play. Wong dove headfirst back to the bag, and first-base umpire Bob Davidson called him safe.
After a short review, the play was ruled as stands. Peter Bourjos then flied out to left to end the inning.
The D-backs went on to score three runs in the bottom half to tie the game on a two-run single by Didi Gregorius and a ground-rule RBI double by Ender Inciarte.
After the Cardinals took a 7-6 lead in the 10th, manager Mike Matheny tried to give his team a chance to score again with a challenge of his own.
With runners on first and second and two outs, Bourjos hit a ground ball into the hole at shortstop that Gregorius backhanded and side-armed to second baseman Nick Ahmed.
Second-base umpire Jordan Baker ruled Wong, who had been on first base, out on the play. After a brief review, the call was confirmed.
Adam Lichtenstein is an associate reporter for MLB.com. This story was not subject to the approval of Major League Baseball or its clubs.