Gausman proud to represent home state in bigs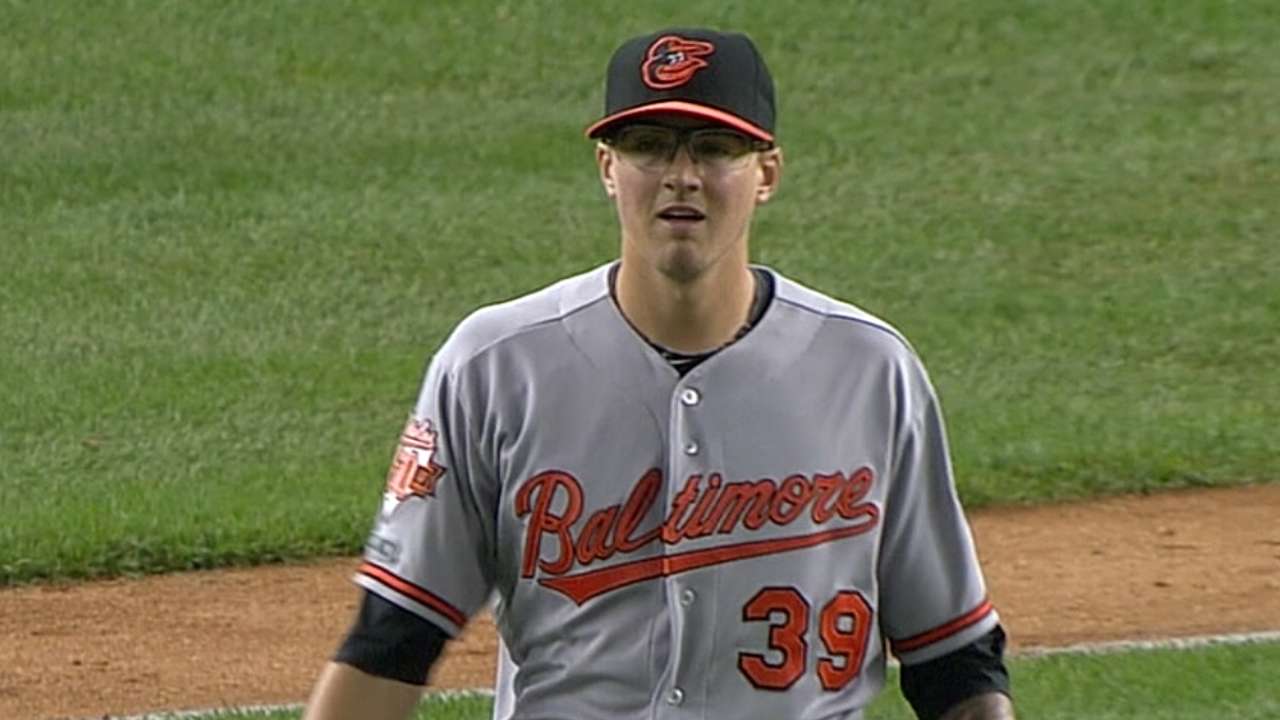 Kevin Gausman, RHP, Orioles
Hometown: Centennial, Colo.
It makes sense that Colorado isn't exactly an area rich with baseball talent, especially pitching talent. With the cold weather, it's tough to play the sport for more than a handful of months each year. With thin air at high altitudes, it's just downright difficult to pitch.
Even so, Colorado has had a couple pitchers make a mark in the Majors. Roy Halladay and Brad Lidge are both natives of the Centennial State, and right now, Gausman is one of only 11 active players from Colorado -- a list which includes Orioles relief pitcher Brian Matusz.
"It's definitely huge," Gausman said to The Denver Post after being selected in the first round out of Louisiana State University. "It's definitely helping put Colorado baseball on the map. We don't get the opportunities of guys down south or from California; they play baseball year-round."
David Wilson is an associate reporter for MLB.com. This story was not subject to the approval of Major League Baseball or its clubs.