O's Johnson developed skills in natural setting
Utility man took advantage of Austin's 'great outdoors' to hone athletic talent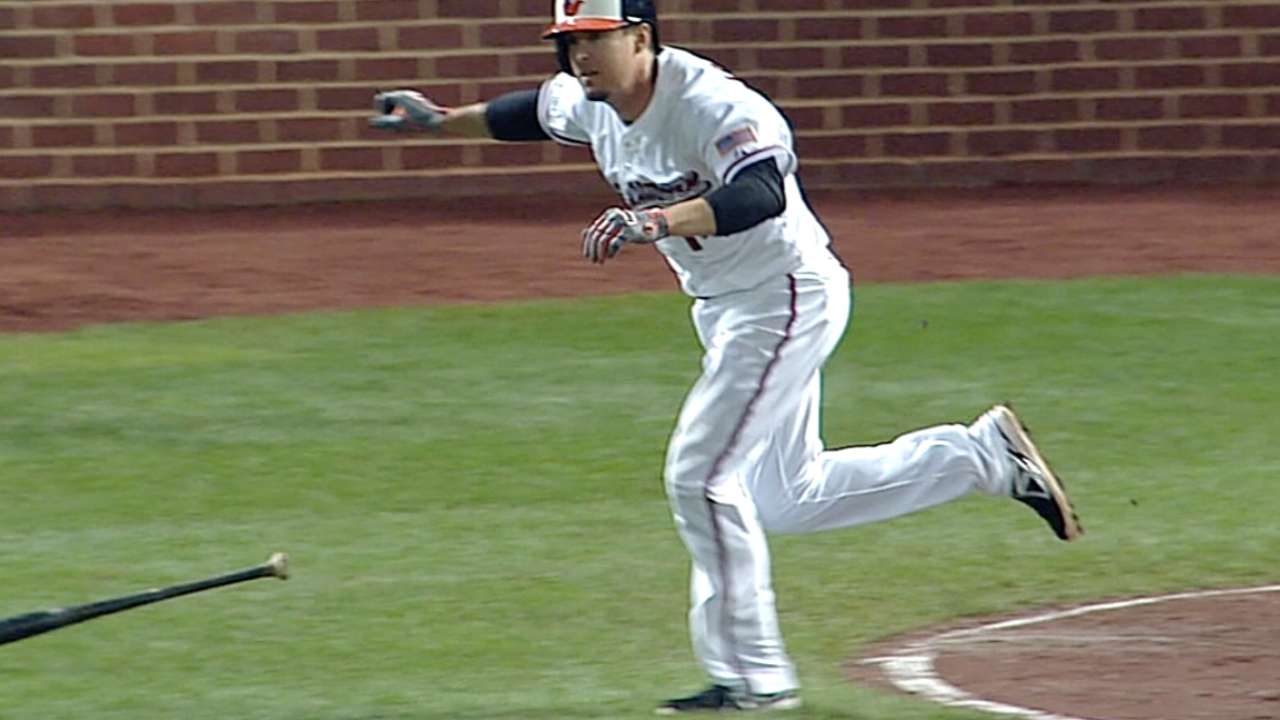 Kelly Johnson, Util, Orioles
Hometown: Austin, Texas
Johnson's hometown high school hasn't been around for long, relatively speaking. Westwood High School opened in 1981, and until this year, it had only had one coach in its history.
Still, Texas is rich with baseball talent, and Westwood is no exception. In less than 35 years, 17 Warriors have at least reached the Minors, and two are currently active in the Majors.
It makes sense that a town like Austin could produce baseball talent and players like Johnson. As he put it to The Tampa Bay Times, Austin is a "a great outdoors place." With good weather for most of the year and a variety of outdoor activities to do, Johnson could grow as an athlete.
One day, Johnson wants to get back to Austin and reconnect with his hometown roots.
David Wilson is an associate reporter for MLB.com. This story was not subject to the approval of Major League Baseball or its clubs.