Country provided bond for De Aza on new club
After joining Orioles via Aug. 30 trade, outfielder sought out familiar faces from D.R.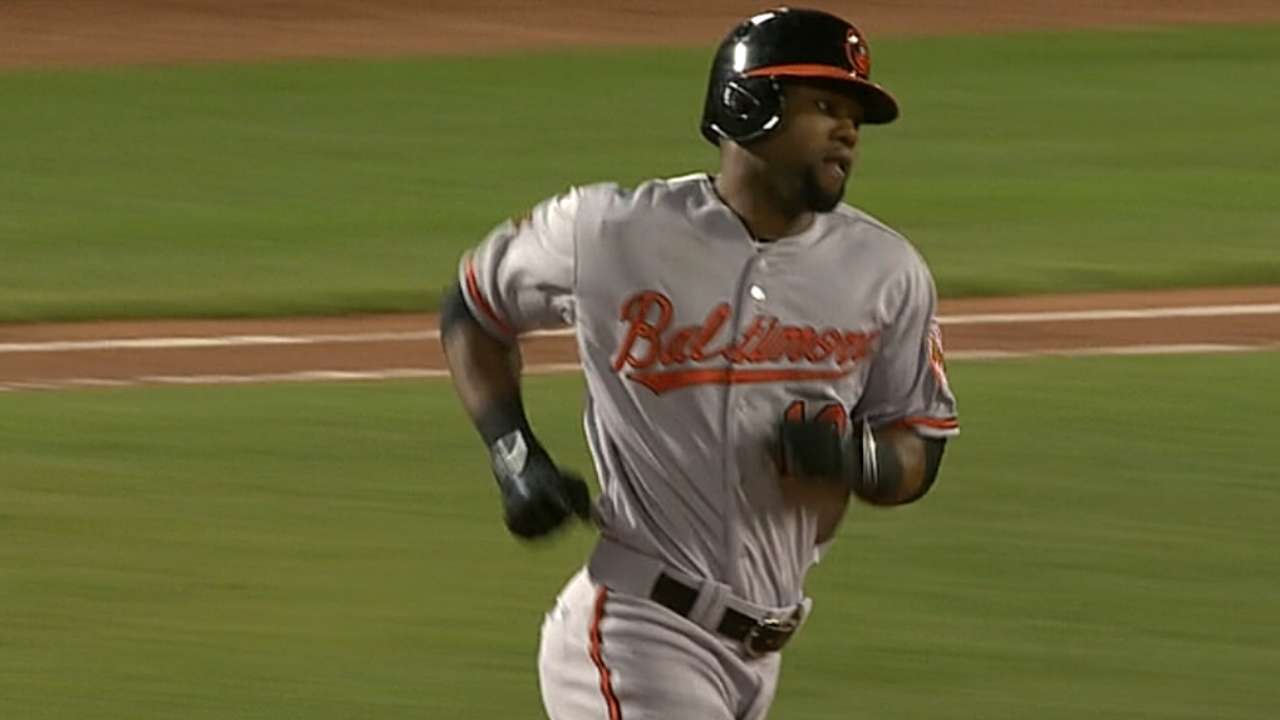 Alejandro De Aza, OF, Orioles
Hometown: Guaymate, La Romana, Dominican Republic
When De Aza was traded to the Orioles on Aug. 30, he joined an unfamiliar clubhouse in an unfamiliar division. He did, however, have some familiar faces to lean on.
After temporarily occupying a locker on the other side of the room, De Aza moved to the corner of the clubhouse where fellow countrymen Nelson Cruz and starting pitcher Ubaldo Jimenez were set up.
Cruz, in particular, was the one who De Aza had a relationship with that was forged through more than a common homeland. The outfielders played together on the Dominican Republic's gold medal team at the 2013 World Baseball Classic.
Despite the Dominican Republic's reputation as a baseball hotbed, De Aza comes from areas less rich with talent. Only one other player from Guaymate has played in the Major Leagues, and De Aza is the only player from Hicayagua High School to reach the big leagues.
David Wilson is an associate reporter for MLB.com. This story was not subject to the approval of Major League Baseball or its clubs.