Schoop part of baseball boom in Curacao
Orioles infielder part of young group that marked sport's growth on small island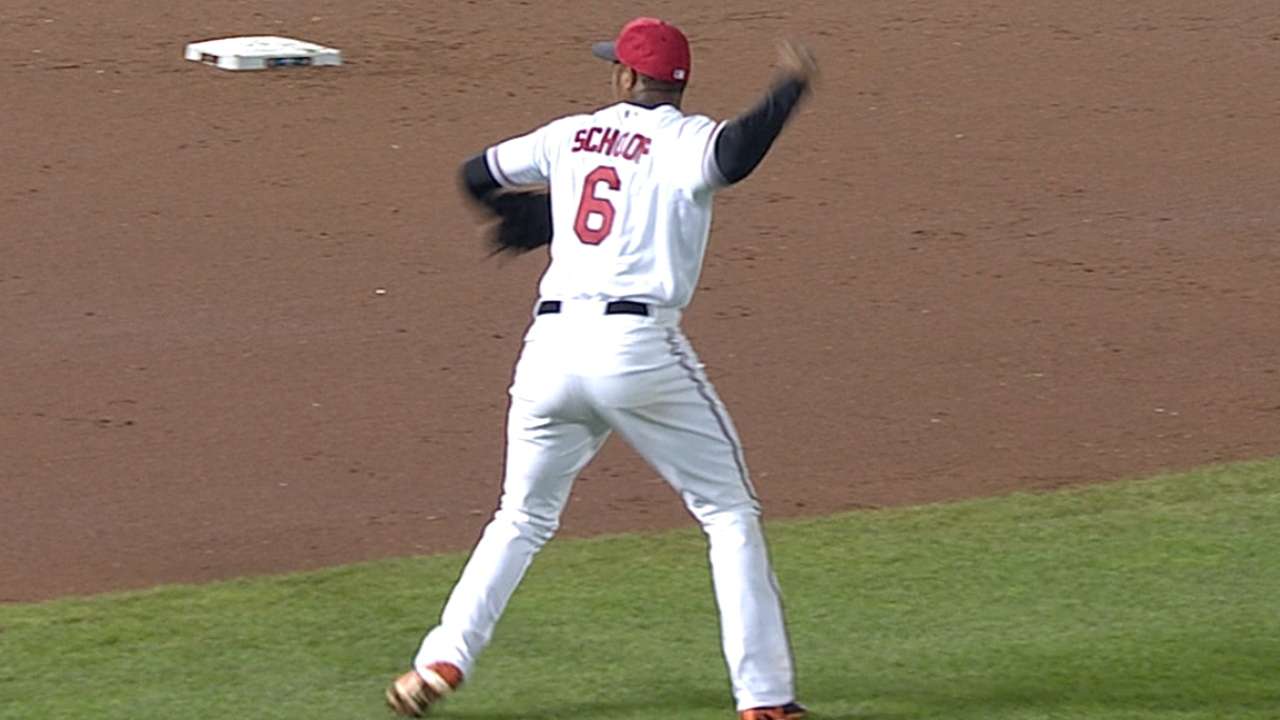 Jonathan Schoop, 2B/3B, Orioles
Hometown: Willemstad, Curacao
Schoop got into baseball right around the time that the sport was booming in Curacao. As Andruw Jones began to make his mark in the Majors as a frequent All-Star for the Braves, Schoop was leading the Willemstad team to the 2004 Little League World Series championship, where he went 2-for-3 and earned a save in the finale.
The tiny island of about 150,000 residents has become a baseball hotbed, beginning with players about Schoop's age. He played with Rangers infielder Jurickson Profar on that LLWS team and is close with Red Sox infielder Xander Bogaerts and Braves shortstop Andrelton Simmons.
David Wilson is an associate reporter for MLB.com. This story was not subject to the approval of Major League Baseball or its clubs.