Facing hometown club, Achter picks up first victory
With friends, family at Comerica Park, Twins reliever calls feeling 'unbelievable'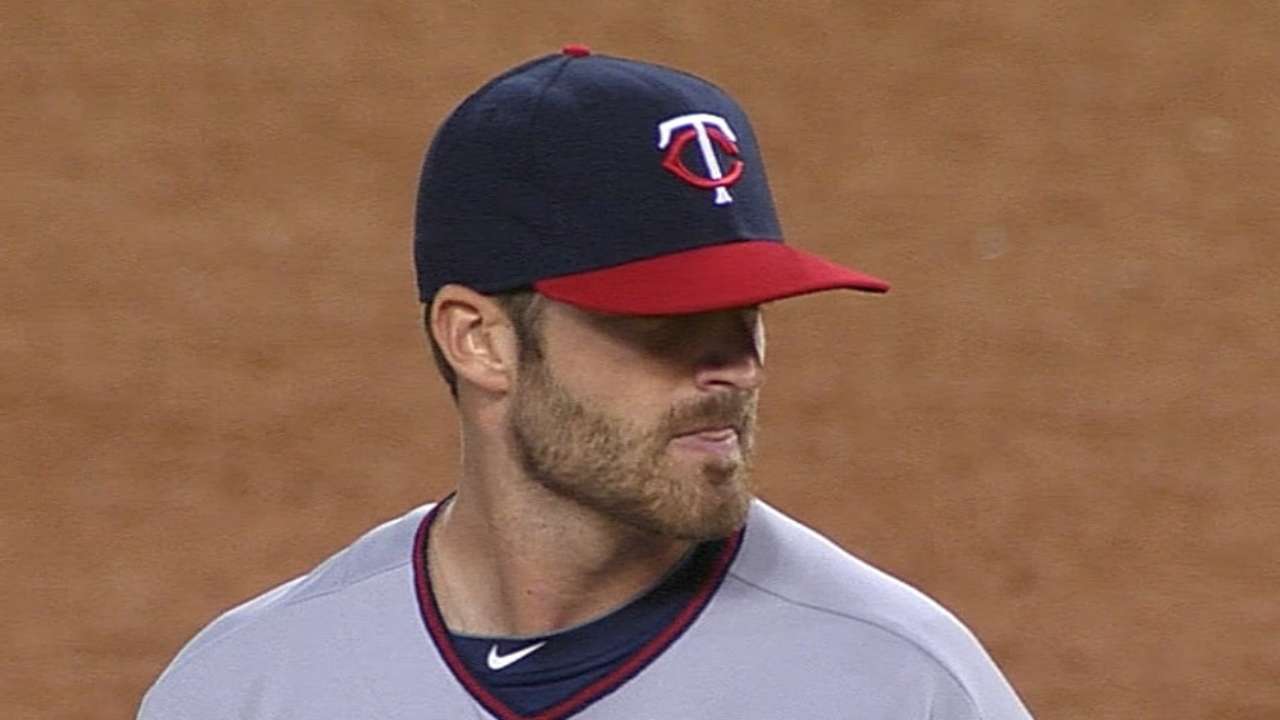 DETROIT -- Twins reliever A.J. Achter couldn't have scripted his first Major League win any better.
Achter, who grew up in nearby Toledo, Ohio, and played at Michigan State, tossed two strong innings in relief against his hometown Tigers to get his first victory in front of roughly a dozen family members and friends Friday night at Comerica Park.
With the Twins clinging to a three-run lead in the fifth with two on and one out, Achter got Victor Martinez on a flyout to deep right field that died at the warning track before J.D. Martinez flied out to center. He gave up a solo homer to Miguel Cabrera in the seventh, but it came after the Twins rallied for four runs in the sixth to put the game away in an eventual 11-4 win.
"It was definitely the loudest environment I'd ever pitched in and the two biggest outs of my career," Achter said of the fifth inning. "It was pretty cool. Thankfully, with Kurt [Suzuki] behind the plate as an All-Star catcher, he calmed my nerves down pretty good."
Achter, 26, said it was even more special because he was able to give the game ball to his mother, Cindy, who beat breast cancer last year and made it to the game. Achter's father, Rod, wasn't able to make it because he was coaching high school football in the Toledo area.
Achter, who was taken in the 46th round of the 2010 First-Year Player Draft, said there will be even more family members and friends coming this weekend, including a party bus with more than 40 people coming to Sunday's season finale. But it'll be a tough act for Achter to follow after getting his first win just 60 miles north of where he grew up.
"The Tigers are the team I grew up rooting for and I think that's pretty well known," Achter said. "For it to happen here, it's just another thing in my career that's been pretty unbelievable."
Rhett Bollinger is a reporter for MLB.com. Read his blog, Bollinger Beat, and follow him on Twitter @RhettBollinger. This story was not subject to the approval of Major League Baseball or its clubs.