Hamilton's legend began in North Carolina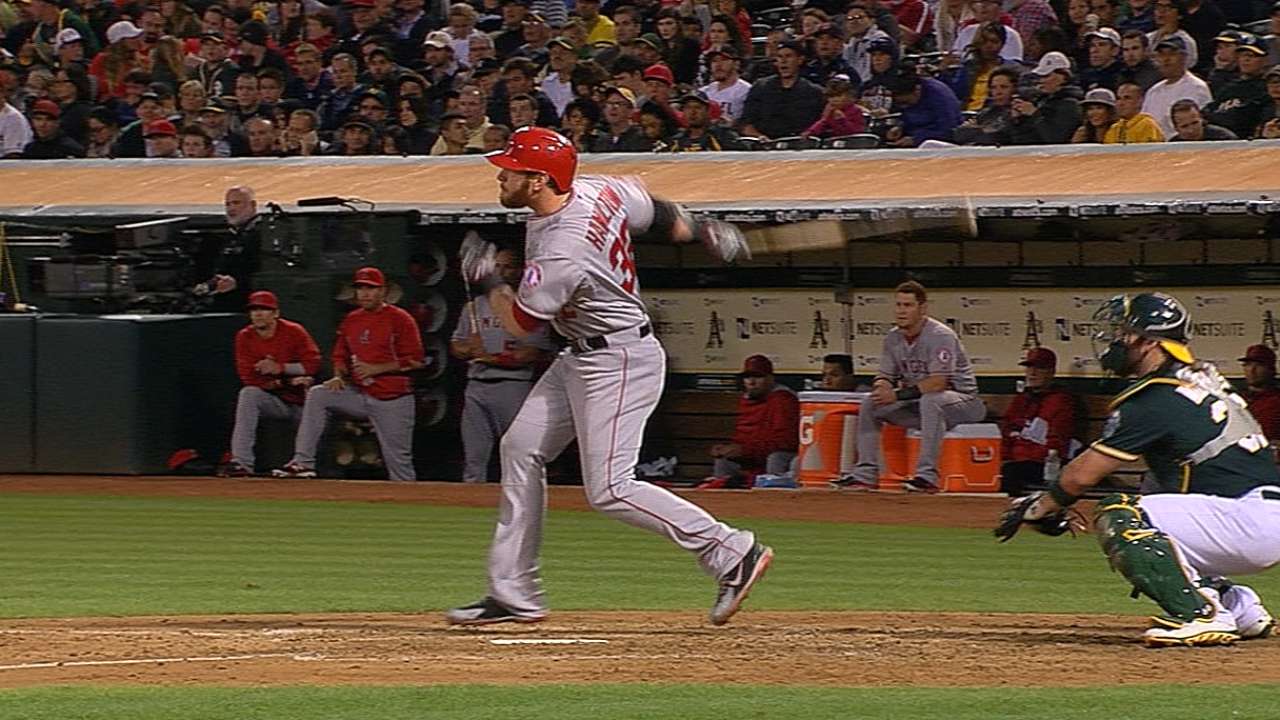 Josh Hamilton, OF, Angels
Hometown: Raleigh, N.C.
The legend of Josh Hamilton started during his childhood in Raleigh. It was there where Hamilton wowed teammates and coaches by hitting balls seemingly over highways and wooded forests. It was there where Hamilton projected as a top prospect -- as a flame-throwing left-handed pitcher. It was there where he displayed his arm strength by throwing from foul pole to foul pole as part of a warmup routine.
Hamilton blossomed from a legendary high school baseball star at Athens Drive High School into the No. 1 overall pick of the 1999 First-Year Player Draft by Tampa Bay. As a 6-foot-4, 200-pound high school senior, Hamilton hit .529 with 35 RBIs and 34 runs scored in just 25 games.
Matthew DeFranks is an associate reporter for MLB.com. This story was not subject to the approval of Major League Baseball or its clubs.