Small hometown embraces Bumgarner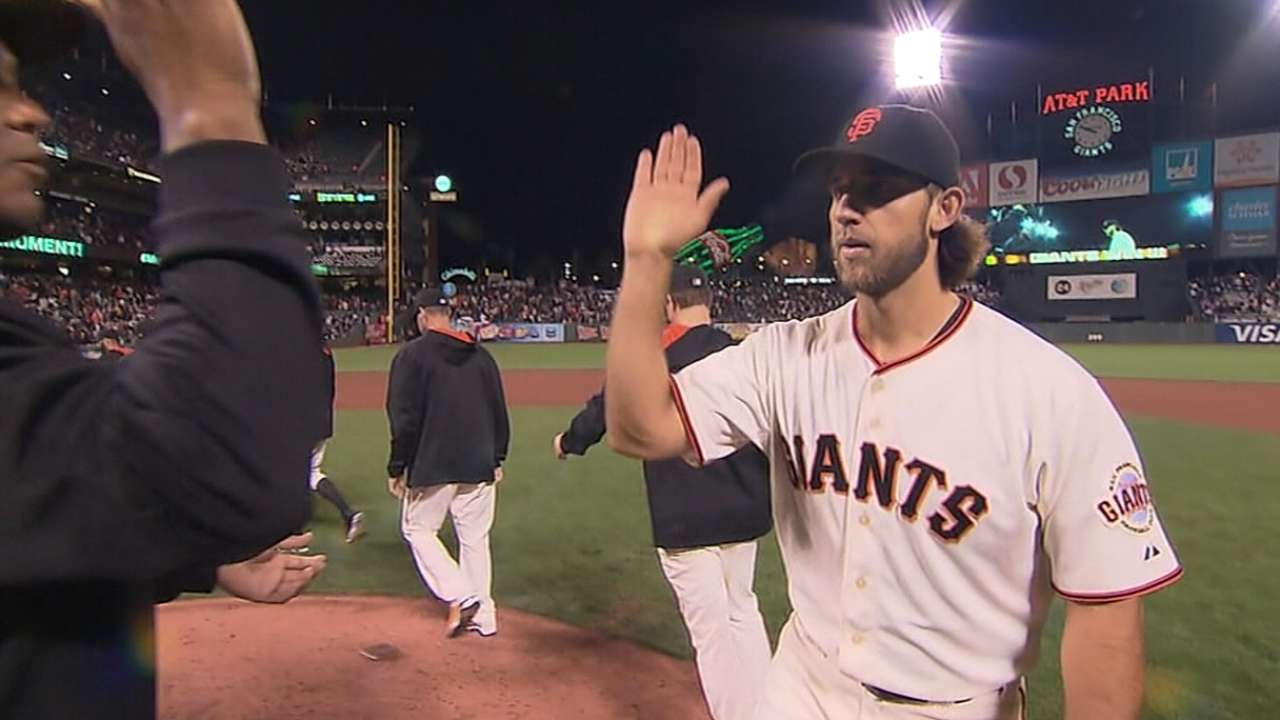 Madison Bumgarner, LHP, Giants
Hometown: Hudson, N.C.
Madison Bumgarner's hometown couldn't be much more of a contrast from San Francisco than it is.
Hudson, N.C., is a town of 2,800 people.
"You wave at everybody you see, pretty much," Bumgarner says.
He's held lots of those people he waved at throughout his life.
Bumgarner followed the 2007 First-Year Player Draft in the main administration office of South Caldwell High School along with his coaches, entire baseball team and some classmates.
After being taken 10th overall by the Giants, he and his family celebrated at a Mexican restaurant, where people congratulated him all night and took pictures.
"I didn't have a whole lot of time to eat," he says. "I'll remember that day for a long time."
With his $2 million signing bonus, he paid off his mother's house and bought himself and then-fiance Ali new trucks.
Oh, and Ali? She was his high school sweetheart.
Ryan Hood is an associate reporter for MLB.com. This story was not subject to the approval of Major League Baseball or its clubs.