Mixed results in challenges in Mariners-Angels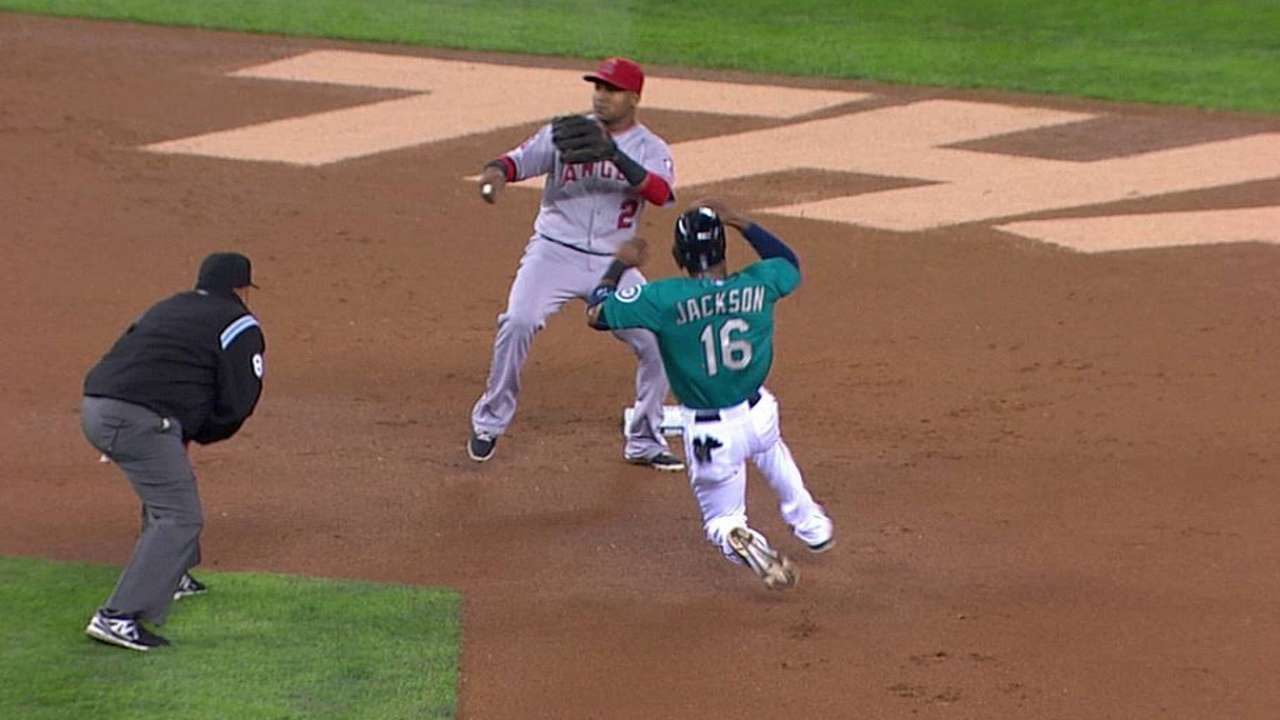 SEATTLE -- An out call on Austin Jackson's steal attempt was overturned via instant replay in the first inning of Friday's series opener between the Mariners and Angels, a 4-3 Seattle victory.
With one out and Robinson Cano batting, Jackson broke for second and appeared to beat the throw from catcher Chris Iannetta, but umpire Adrian Johnson called him out.
Manager Lloyd McClendon quickly exited the dugout to challenge, and after a brief review, Jackson was ruled safe and awarded his 20th stolen base of the season.
Jackson found himself in the middle of another replay in the bottom of sixth inning. With two outs and a runner on second, he hit a pop fly down the right-field line that drifted toward the stands.
As right fielder Kole Calhoun drifted over, a fan reached over the railing and made an impressive catch, prompting Angels manager Mike Scioscia to challenge the ruling that there had been no fan interference.
After a review, the call stood, and the ball was ruled foul.
Adam Lewis is an associate reporter for MLB.com. This story was not subject to the approval of Major League Baseball or its clubs.