Mattingly reflects on Jeter's career, walk-off hit
Dodgers manager a former teammate, coach of retiring Yankees great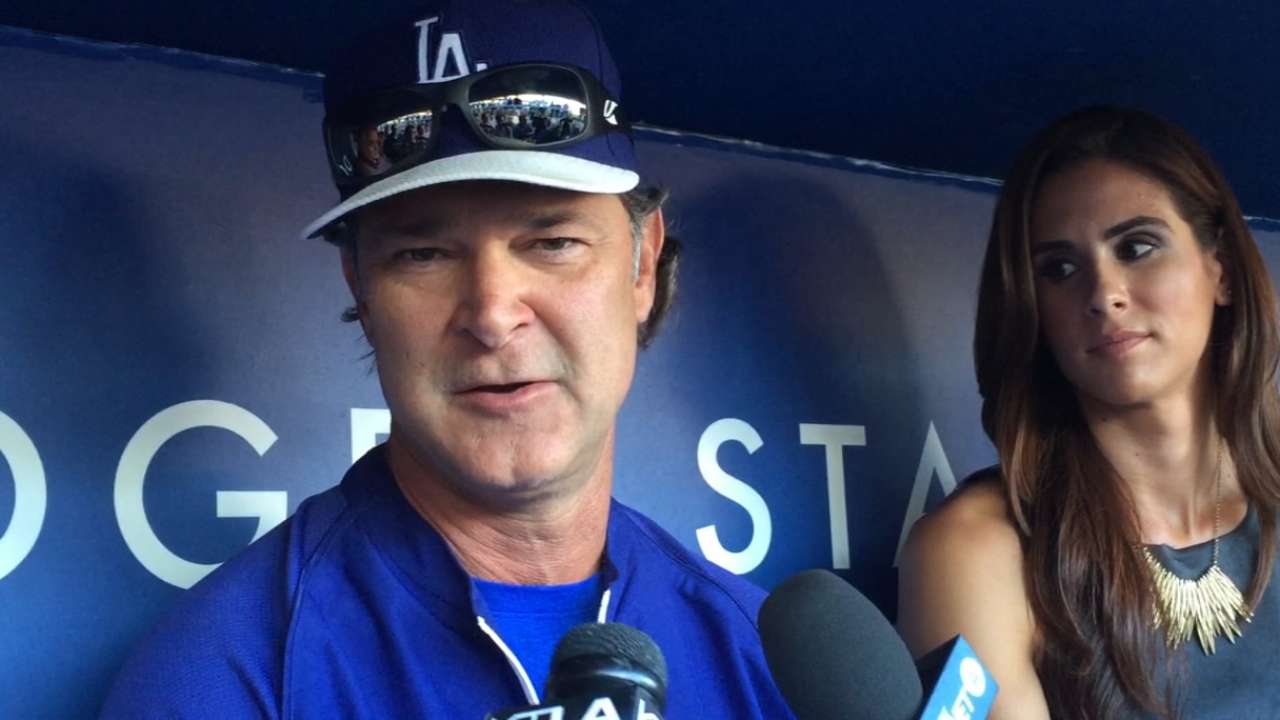 LOS ANGELES -- Dodgers manager Don Mattingly was like many people on Thursday night -- glued in front of the TV, watching Yankees icon Derek Jeter take his final swings in pinstripes.
And like most people, he reacted to Jeter's walk-off single with disbelief.
"I was at my wife's nephew's house, having dinner, and we're kind of watching the game, and they're up 5-2," Mattingly said Friday. "I caught the at-bat before and thought that was going to be the last one. And then the two-run homer and then the other homer, and I'm like, 'Really?' And then he's the third hitter, and it's like, 'Is this really happening?'
"It was perfect."
Mattingly, a Yankees icon in his own right, texted Jeter earlier in the week, telling him he was proud of him and his career. The former Yankees first baseman and coach said he still remembers when Jeter first came up to the Major Leagues as a highly touted prospect. Their careers briefly intersected in 1995, when Jeter played the first 15 games of his career and Mattingly played his final season.
"I kind of think about Derek as a young kid, seeing him in Spring Training ... and just seeming so far from the big leagues at that moment, and then just kind of seeing him in the years to come, how he changed so fast," Mattingly said. "And really, as the years go on, I feel like I helped bring him along, and then at the end of it, he's really the one doing the teaching.
"He's had an amazing career, and I'm just really happy for him."
Michael Lananna is an associate reporter for MLB.com. This story was not subject to the approval of Major League Baseball or its clubs.