Mattingly, Colletti collaborating on NLDS roster
Dodgers skipper plans to balance workload in final series of regular season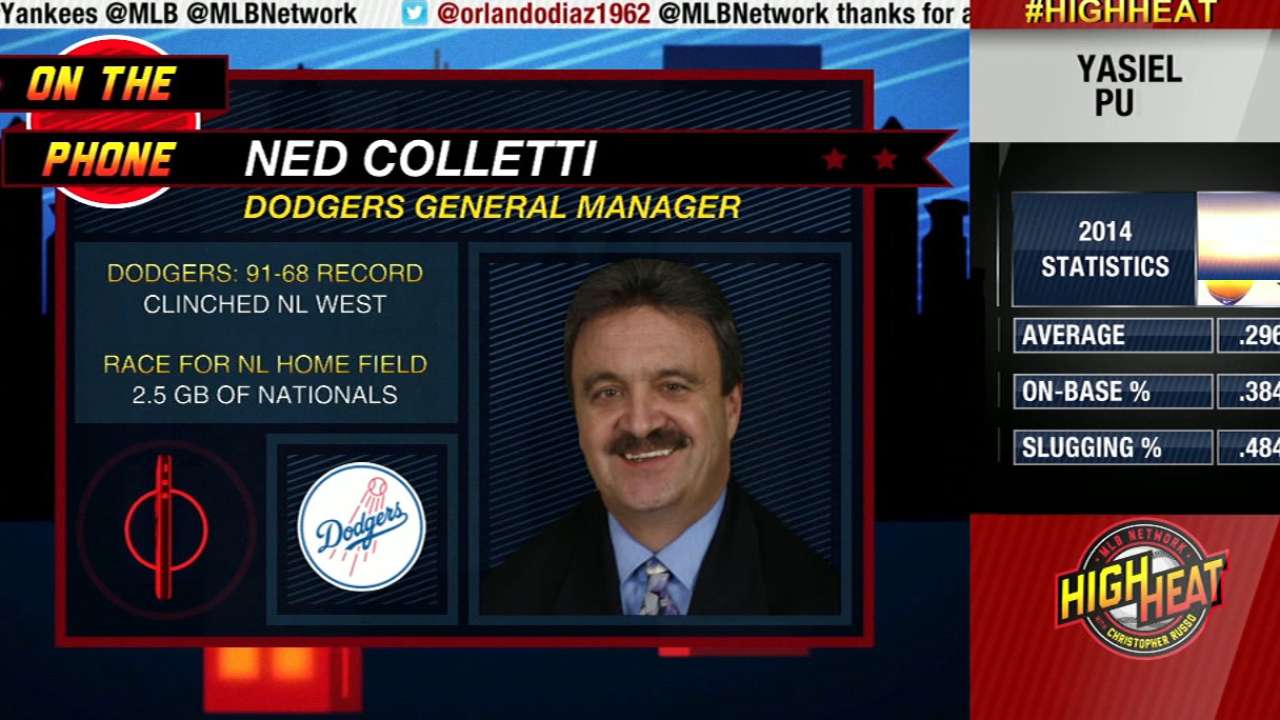 LOS ANGELES -- Dodgers manager Don Mattingly arrived about 30 minutes later than usual to his pregame media session Friday. He was busy trying to put together a postseason roster.
Mattingly and his staff met with general manager Ned Colletti and his staff to discuss possibilities for the roster. The Dodgers open in the National League Division Series next Friday, having clinched the NL West with a win against the Giants on Wednesday night.
With three games remaining in the regular season this weekend against the Rockies, the Dodgers have some time before finalizing a 25-man squad.
"The roster's definitely not decided," Mattingly said. "We're having discussions, going over different scenarios and things that the coaching staff was able to talk about. Wanted to share that with Ned and his group, so they can kind of mull over some of our thoughts. And they have their own thoughts also."
In the meantime, Mattingly said he's looking to balance the workload for his starting lineup, giving breathers to Hanley Ramirez, Juan Uribe and other veterans, while also giving at-bats to key bench options Andre Ethier, Justin Turner and Scott Van Slyke. Both Ethier and Turner were in Friday night's starting lineup.
As for the starting staff, right-handers Dan Haren and Zack Greinke are still scheduled to start Saturday and Sunday, respectively, but Mattingly said both will be on pitch counts.
After Sunday, the Dodgers will have four days to prepare for the start of the NLDS.
"I feel like Monday should be off completely," Mattingly said. "And then we'll probably start lightly doing some stuff Tuesday just to keep everyone together and moving and then just kind of ramp it up a little as we go."
Michael Lananna is an associate reporter for MLB.com. This story was not subject to the approval of Major League Baseball or its clubs.