White Sox credited with double play following replay
Review overturns initial ruling of missed tag by Semien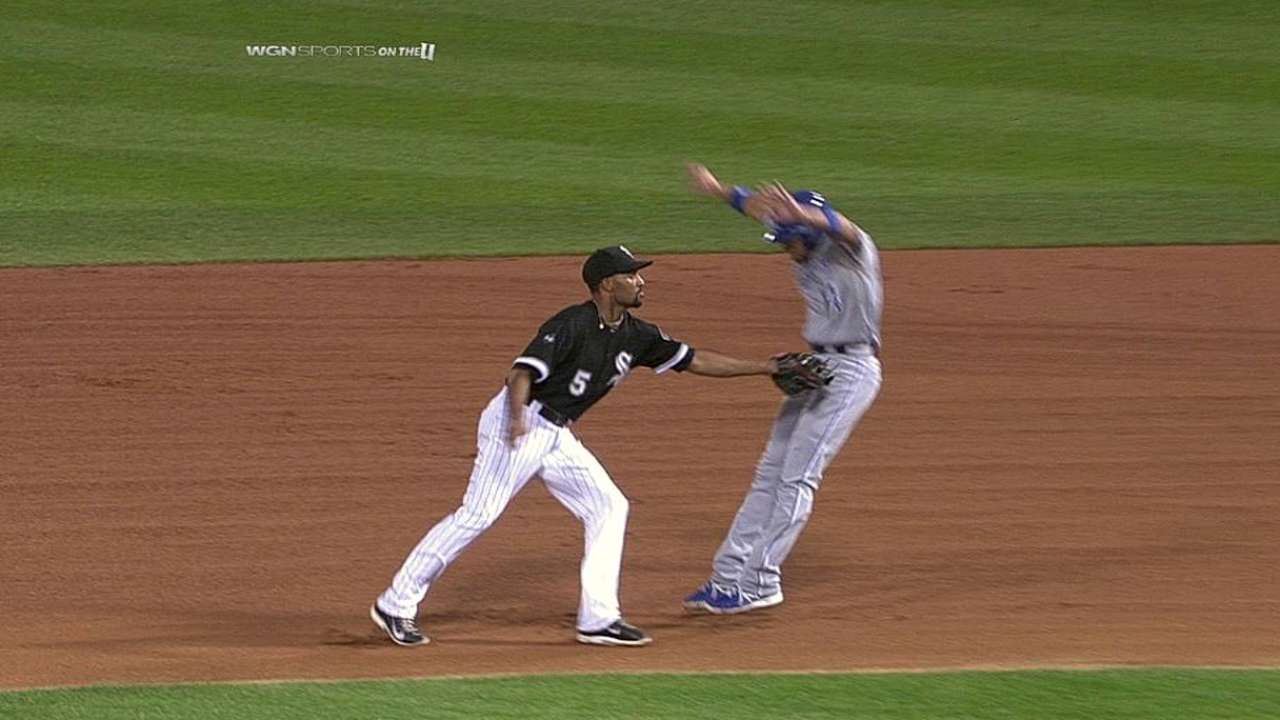 CHICAGO -- White Sox manager Robin Ventura won his 16th challenge of the season in 34 tries with an overturned call in the top of the fourth inning of Friday's game against the Royals.
Ventura's challenge overturned a call by second-base umpire Ted Barrett, who ruled Omar Infante safe while trying to get around a tag by second baseman Marcus Semien, who then threw to first.
After a one-minute and 44-second review, it was determined Semien's glove glanced Infante's jersey. The overturned call ended the half inning with the Royals leading, 3-0.
Daniel Kramer is an associate reporter for MLB.com. This story was not subject to the approval of Major League Baseball or its clubs.