Outlook encouraging after Ryu's mound session
Dodgers hope lefty can return from shoulder issue for Game 3 of NLDS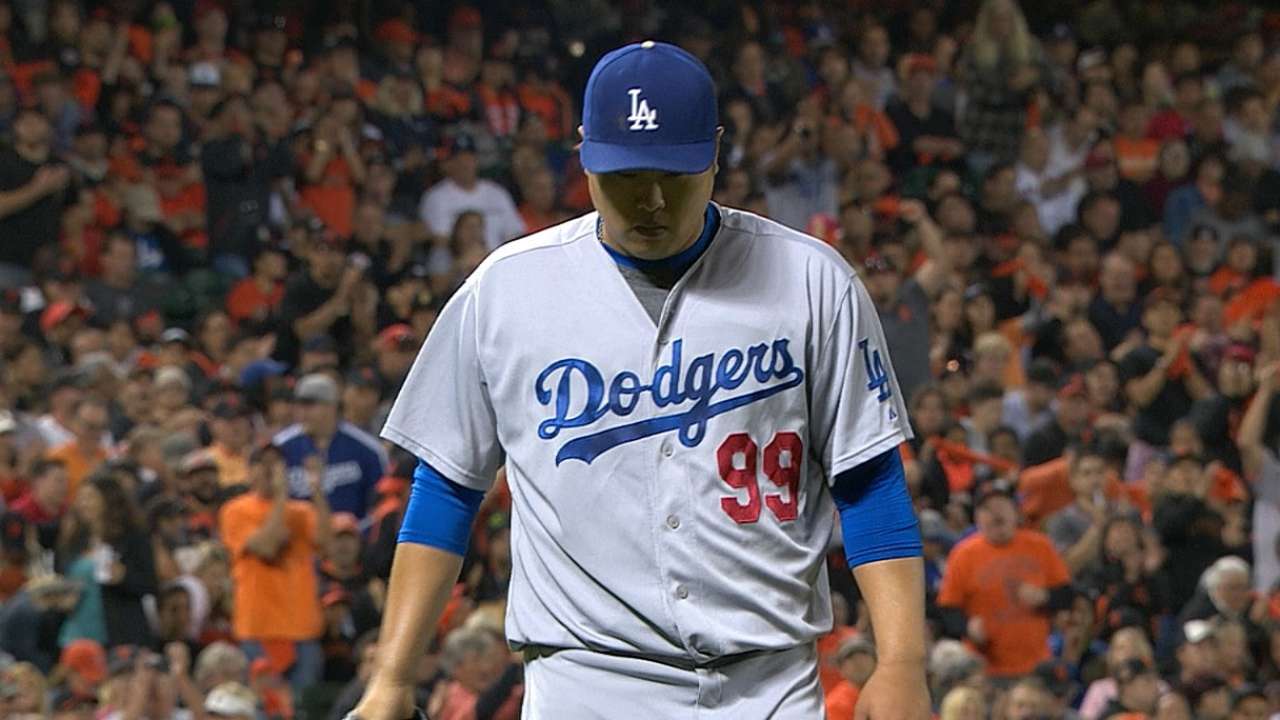 LOS ANGELES -- Dodgers left-hander Hyun-Jin Ryu threw off the bullpen mound Friday for the first time since injuring his left shoulder two weeks earlier.
Manager Don Mattingly said if Ryu has no setback -- and none is expected based on the way he felt Friday -- he will throw a full bullpen session Sunday.
Ryu appeared comfortable making 20 pitches as planned, and his fastball was livelier than might be expected considering the inflammation that resulted in a cortisone injection.
The club is cautiously optimistic Ryu will be able to start Game 3 of the National League Division Series on Monday, Oct. 6, on the road. Clayton Kershaw and Zack Greinke are expected to start Games 1 and 2 at home, but Mattingly would not confirm that on Friday.
Ryu missed three weeks with similar inflammation earlier this year.
Ken Gurnick is a reporter for MLB.com. This story was not subject to the approval of Major League Baseball or its clubs.