Giants play it safe with Posey's sore back
MRI comes back negative, but catcher sits as a precaution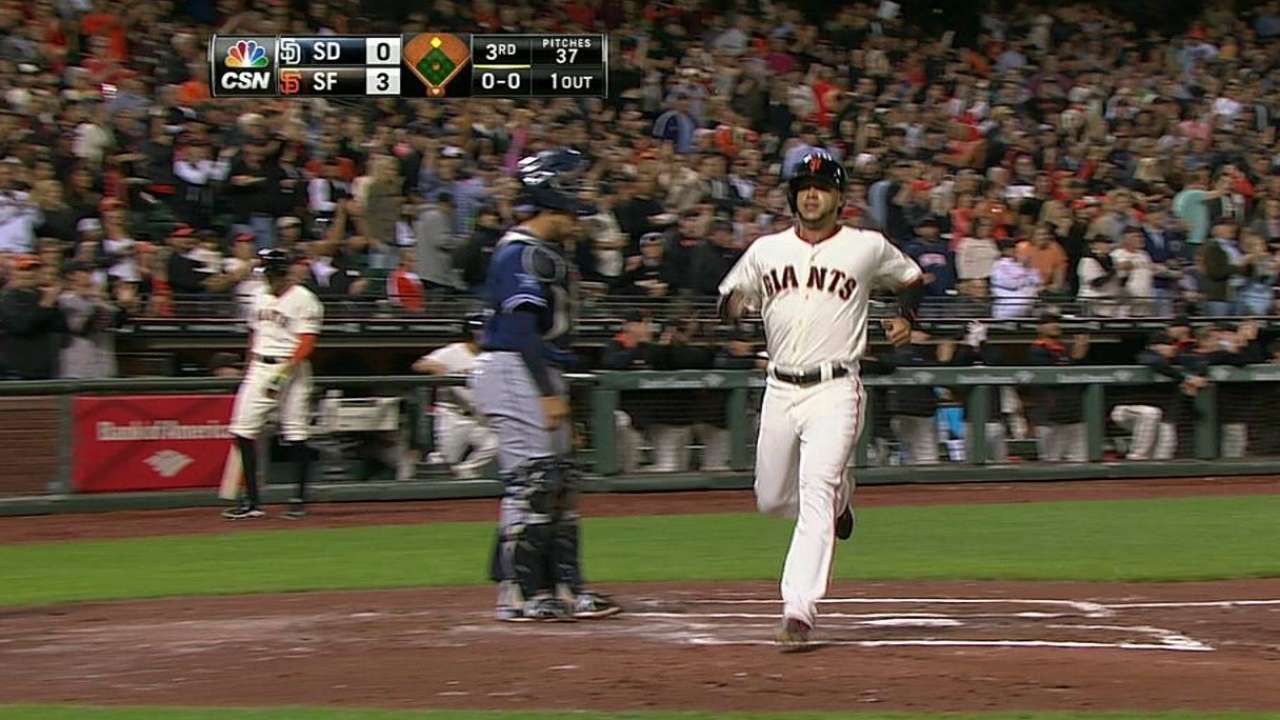 SAN FRANCISCO -- There's no reason to sound the Buster Posey injury alarms just yet, manager Bruce Bochy said before the Giants' Friday night game.
A sore back forced Posey to leave Thursday night's game after the sixth inning and kept him out of Bochy's lineup Friday night. Bochy said Posey underwent an MRI, but the results came up clean.
"Basically we're just being very cautious," Bochy said.
Since recovering from a hip injury that plagued him throughout the summer, Posey has put up MVP-caliber numbers. He leads the Majors in batting average (.413) and slugging percentage (.690) and is tied for second in RBIs with 29 since Aug. 21.
Posey returning to MVP form and raising his average 30 points to .310 -- fourth highest in the National League -- was a key factor in removing the Giants from their two-month tailspin.
Ryan Hood is an associate reporter for MLB.com. Follow him on Twitter @ryanhood19. This story was not subject to the approval of Major League Baseball or its clubs.