Ellsbury won't play in Yanks' final two games
Center fielder's strained right hamstring improving, but club doesn't want to risk it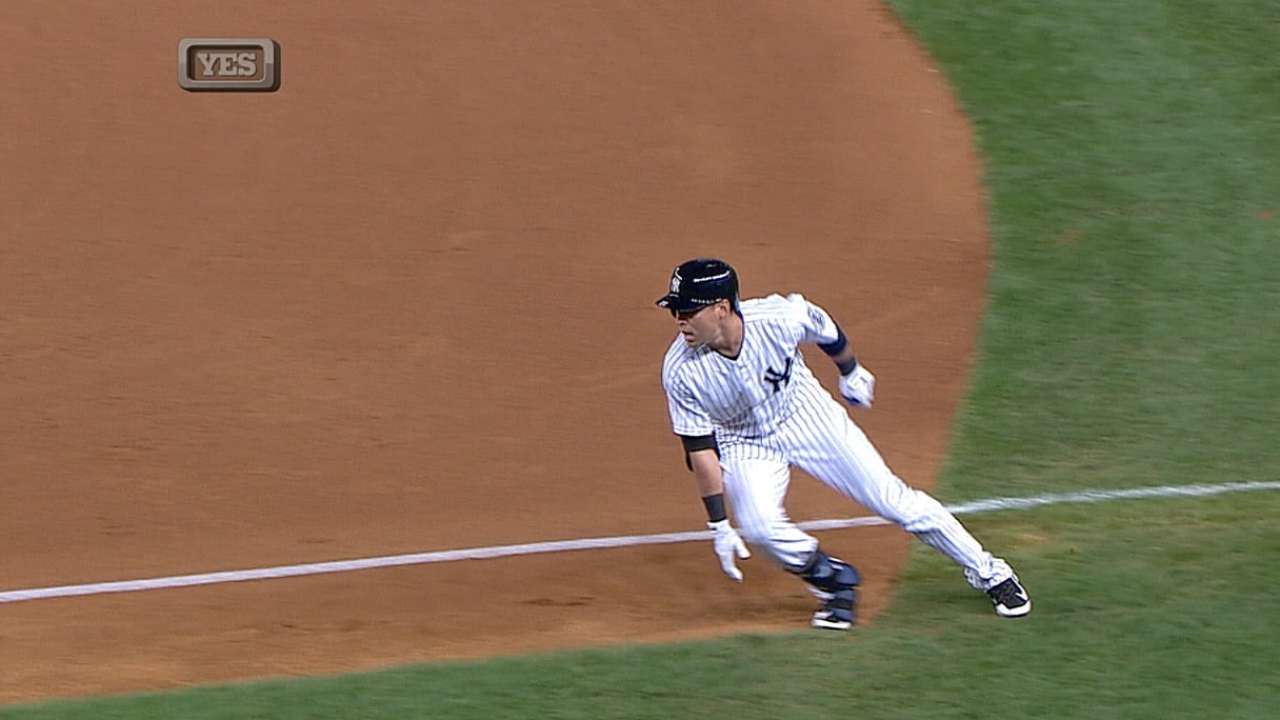 BOSTON -- Jacoby Ellsbury's strained right hamstring has been improving, but rather than push him into a pair of games that will have no impact on the standings, the Yankees would prefer to know that he will be ready for the 2015 season.
"He's done. I am not going to use him," Yankees manager Joe Girardi said after Friday's 3-2 win over the Red Sox. "I would think it would be silly for him to re-injure himself at this point in the season and have to deal with it in the offseason. So, let's send him home a healthy player, and we don't have to worry about it over the offseason."
Ellsbury strained his hamstring running to first base in the fourth inning on Sept. 19 against the Blue Jays. He completes his first season of a seven-year, $153 million contract having batted .271 with 16 home runs, 70 RBIs, 71 runs scored and 39 stolen bases in 149 games.
"I just like playing. It isn't really fun watching," Ellsbury said. "When you aren't playing, you don't really feel as much a part of the team. I just like being out there, regardless of where we're at in the standings."
Bryan Hoch is a reporter for MLB.com. Follow him on Twitter @bryanhoch and read his MLBlog, Bombers Beat. This story was not subject to the approval of Major League Baseball or its clubs.