Rays chasing Tribe for strikeout mark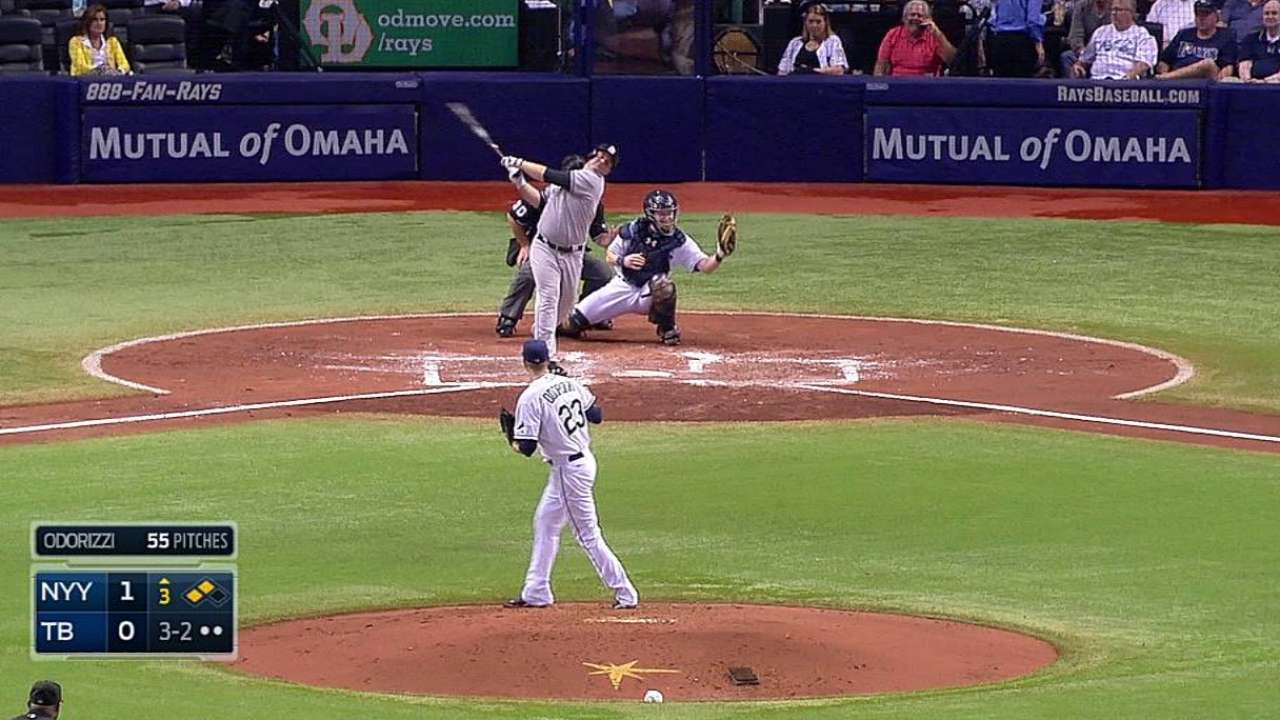 CLEVELAND -- The Cleveland Indians struck out 12 in their 1-0 win Friday night over the Rays to set a Major League single-season strikeout record with 1,431. Tampa Bay sits behind them at 1,419.
The 2013 Tigers held the record with 1,428 strikeouts. The Indians went into Friday night's game with 1,419, and the Rays had 1,413.
Rays manager Joe Maddon said before the game that it is a unique situation to have two teams playing each other during the last weekend of the season with each having a chance to set the record.
"It also speaks to what's going on in baseball these days with all the strikeouts," Maddon said. "Two teams vying for that spot. It is unusual. I haven't looked at the real breakdown as to why. Of course we're missing David [Price], who was a big part of that earlier this season. Maybe that's why we fell behind just a little bit. Then we shut down Drew [Smyly]. That might be part of the reason we fell behind just a little bit.
"Strikeouts are really on the rise in Major League Baseball. Offense is down. Maybe the length of the game is tied into the strikeout a little bit too."
The Rays led the Major Leagues in strikeouts every day since June 19 until the Indians passed them on Sunday.
"It will be interesting," Maddon said. "They have good guys. We have some really good guys going out there every day. Then when you combine that with the bullpens, it could be very interesting."
Bill Chastain is a reporter for MLB.com. This story was not subject to the approval of Major League Baseball or its clubs.