Papi appreciates all that Jeter has done for baseball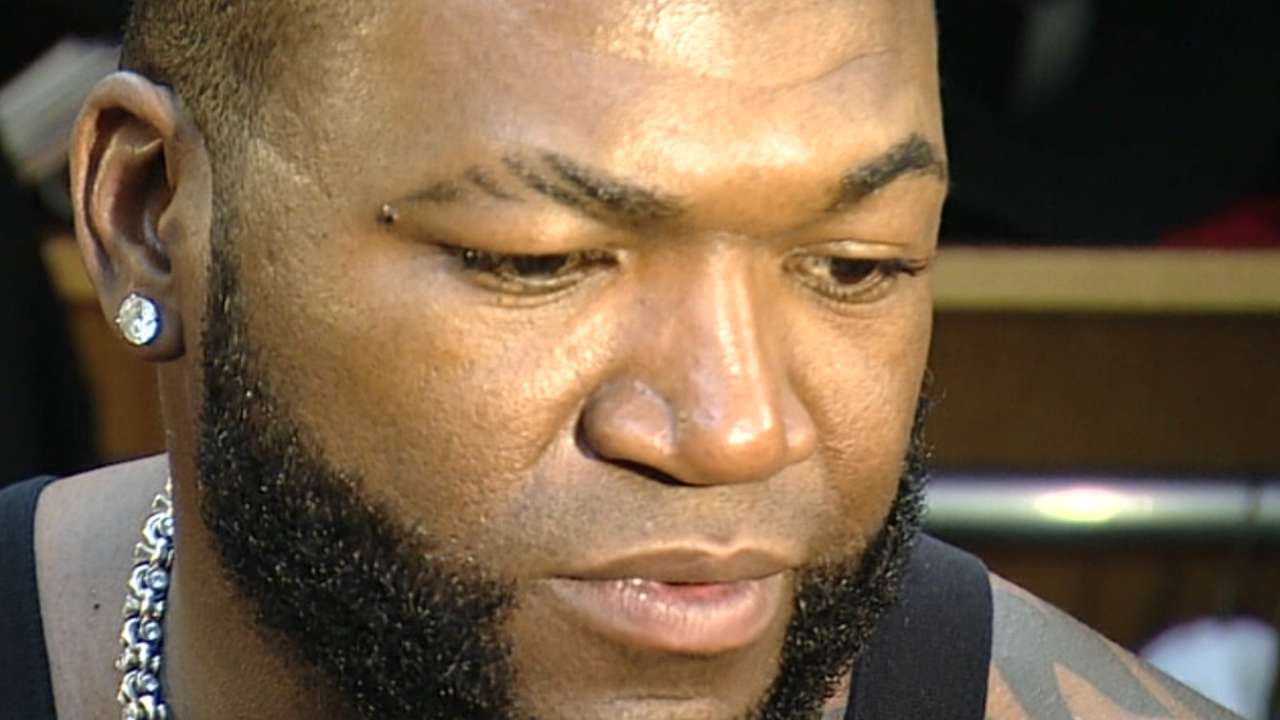 BOSTON -- One day, David Ortiz will have his emotional sendoff from the game. For now, he will enjoy watching the way Derek Jeter is going out.
Ortiz was glued to the television on Thursday night, when the Yankees' captain ended the home portion of his career with -- what else? -- a walk-off single.
"That's him," said Ortiz. "Money time."
Though Jeter took Friday night off, he's likely to DH or pinch-hit on Saturday and/or Sunday.
If Jeter's last career game can't be in New York, perhaps it's only fitting it would be in Boston.
"I think it's perfect," said Ortiz, who likely won't play this weekend due to a left wrist issue. "This rivalry is a rivalry that, what can I tell you, the fans are involved in it but it's not like the fans personally hated him. It was like, 'This is my team, that is yours.' But everybody has much respect for Jeter. Everybody knows he's the face of baseball. Everybody would love to watch him play."
That includes Ortiz, who lost to Jeter's Yankees in an epic American League Championship Series in 2003, only to return the favor a year later.
For three more days, Jeter will be the only active player in baseball who has more World Series rings (five) than Ortiz (three).
"He did whatever it took," Ortiz said. "That's why he has so many World Series rings. You're talking about a player that's hard to find and you don't see many Derek Jeters out there."
Ortiz looks up to Jeter, not just for what he has done between the lines, but the way he's carried himself as a professional.
"He's a professional, a guy that has had a heck of a career," said Ortiz. "Very special guy that through the years, he taught all of us how to do the right thing. We're going to miss him."
Next season, Ortiz will have the oddity of being part of a Red Sox-Yankees rivalry that doesn't involve Jeter.
"When you're talking about the Yankees, you're talking about Derek Jeter," Ortiz said.
Ian Browne is a reporter for MLB.com. Read his blog, Brownie Points, and follow him on Twitter @IanMBrowne. This story was not subject to the approval of Major League Baseball or its clubs.