MLB owners have been honored with retired numbers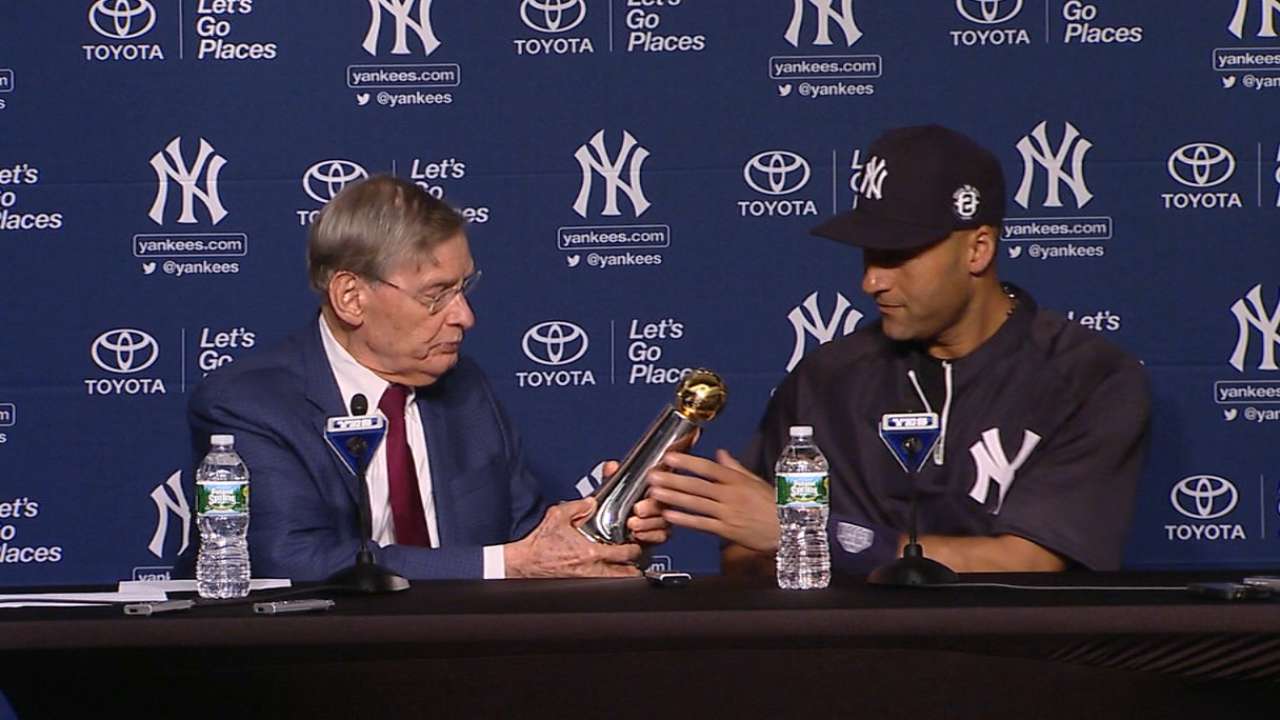 As Bud Selig concludes his final season as Major League Baseball's Commissioner, his hometown Brewers have elected to retire No. 1 in his honor. Selig is the first Commissioner in Major League history to have a number retired in his honor.
Selig, who has performed the duties of Commissioner since September 1992, is not the first executive to be honored in such a way as a few owners have earned similar treatment from their home clubs.
The Angels retired No. 26 in honor of former owner and "26th Man" Gene Autry, who presided over the club from 1961 to 1997, and the Cardinals retired No. 85 in honor of Gussie Busch Jr., who was the club's president from 1953 to 1989.
Charles Bronfman, who served as the majority owner of the Expos from 1968 to 1990, previously had his Spring Training jersey number of No. 83 posted on the wall at Olympic Stadium in Montreal.
Though he was not assigned a number, the Athletics placed the Old English A logo on the right-field wall at O.co Coliseum in honor of Walter A. Haas Jr. in 1995 in recognition of his purchase of the team in 1980 that helped keep the club based in Oakland.
Joe Morgan is an associate reporter for MLB.com. This story was not subject to the approval of Major League Baseball or its clubs.