Cishek calls Jeter's final NY heroics 'remarkable'
Closer, Marlins teammates watched shortstop's last home game from plane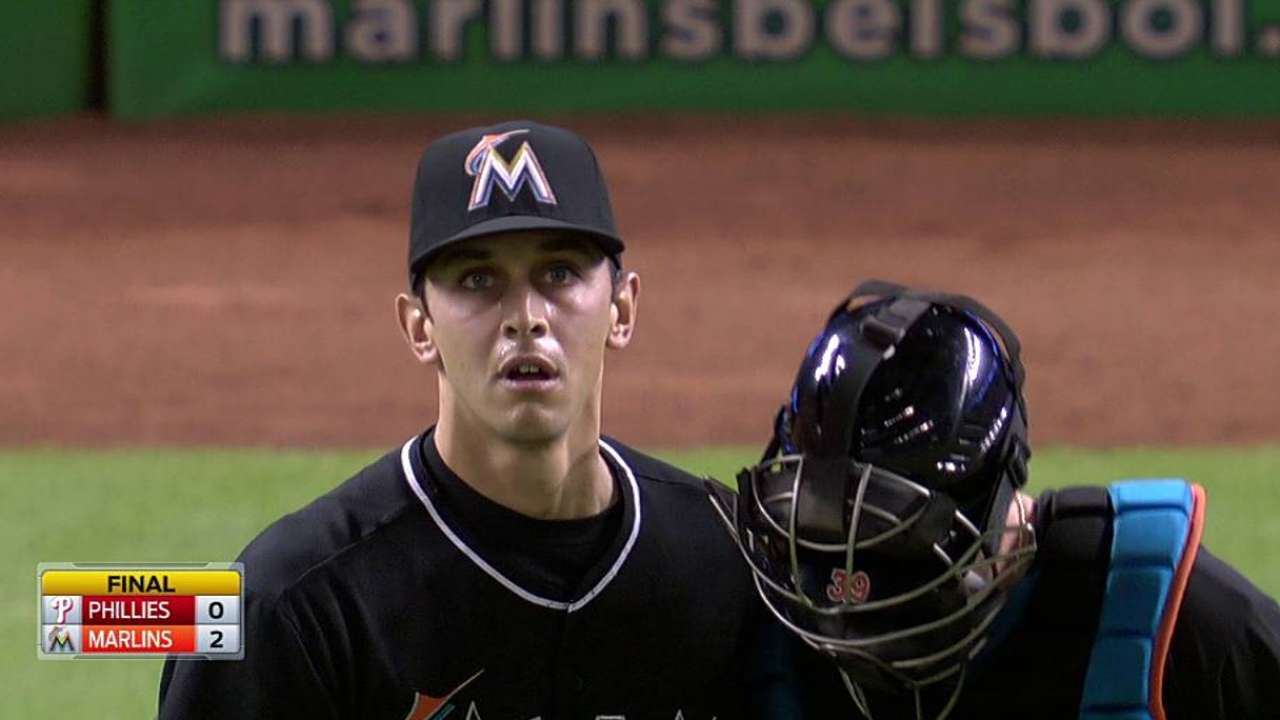 WASHINGTON -- From 30,000 feet in the air, Steve Cishek and a number of his Marlins teammates couldn't help but root on Derek Jeter.
The Marlins were in flight to Washington on Thursday night when Jeter went out in grand style at Yankee Stadium. In his final home at-bat, the Yankees' captain slapped a walk-off single to right in the ninth inning against the Orioles.
"It was remarkable," said Cishek, the Marlins' closer.
Cishek is from Falmouth, Mass., and he grew up a Red Sox fan. But the moment was too much to ignore.
"I tweeted something last night," Cishek said. "It was literally the first time I threw my hands up and cheered for the Yankees. I grew up a Red Sox fan and everything. You really couldn't have scripted it any better. That's why sports are so great. You can't plan for something like that."
"No one is trying to give up a hit," Cishek said. "[Yankees closer David] Robertson is not trying to give up three runs so Jeter could walk off. You could just see it all unfolding. You see a tie ballgame. You see Jeter was coming up third. We were like, 'Watch, he's probably going to do something crazy.'
"Sure enough, the leadoff guy singles, advances on a bunt, and Jeter is up. You just knew something awesome was going to happen."
Joe Frisaro is a reporter for MLB.com. He writes a blog, called The Fish Pond. Follow him on Twitter @JoeFrisaro. This story was not subject to the approval of Major League Baseball or its clubs.