Six important takeaways from the '14 Fantasy season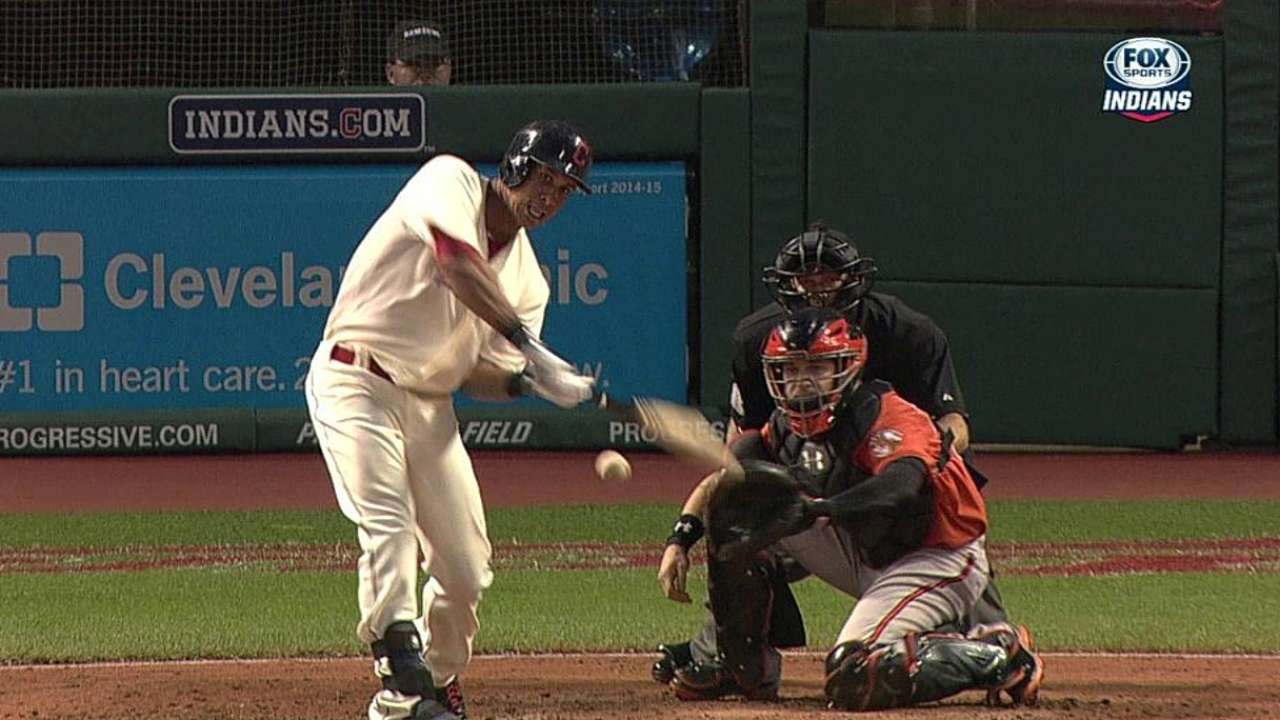 Another wacky, wild fantasy baseball season is nearly in the books. Fantasy owners dealt with as many injuries, surprises and disappointments as ever this year, and here are some of the top takeaways from 2014:
1. Clayton Kershaw has no peers. The Dodgers ace won 21 games, with a 1.77 ERA, a 0.86 WHIP and 239 K's. Those numbers would be impressive in any season, but they are utterly incredible when factoring in that he spent all of April on the disabled list. The 26-year-old made 27 starts, which is six short of his usual mark. Without the DL stint, Kershaw could have won 25 games this season, with close to 300 whiffs. It is not crazy to consider him with the No. 1 overall pick in 2015 drafts.
2. Catchers leave owners high and dry. The catcher position is always filled with risk due to its physical demands. But in 2014, fantasy backstops gave owners fits more than ever. Matt Wieters was supposed to be a top-10 catcher, but he missed most of the season. Joe Mauer moved to first base, but he hit poorly and had a lengthy DL stint. Wilin Rosario was supposed to hit for power, but he went deep just 12 times. Yankee Stadium was supposed to help Brian McCann, but he hit .235. Yadier Molina spent most of the summer on the DL. The list goes on and on. Fantasy owners in one-catcher leagues would be wise to wait until the late rounds and make a low-cost investment on a catcher next season. It will also be a huge bonus to be the owner who can skip all the risky veteran options and discover next season's Devin Mesoraco.
3. Starting pitchers grow on trees. Mixed-league waiver wires were littered with useful arms this season. Check out this list of starters who were on waivers in most leagues at the beginning or middle of the season: Garrett Richards (13-4, 1.04 WHIP), Jake Arrieta (2.53 ERA, 0.99 WHIP), Tanner Roark (15 wins, 2.85 ERA), Collin McHugh (2.73 ERA, 1.02 WHIP), Phil Hughes (16 wins, 186 K's), Matt Shoemaker (16-4, 1.07 WHIP), Carlos Carrasco (2.64 ERA, 0.99 WHIP), Dallas Keuchel (2.93 ERA, 1.18 WHIP), Danny Duffy (2.32 ERA, 1.09 WHIP) and Jacob deGrom (144 K's, 2.63 ERA). There are more, but the point has already been made, and it's a takeaway for fantasy owners regarding how to address starting pitchers in 2015. First, there's no need to select many starters in the middle rounds of drafts. Once roughly the top-30 starters are off the board, the next tiers do not offer a notable upgrade over those who can be found in the late rounds of drafts. Second, smart fantasy owners will not wait around for struggling starters next April and May. With all the talent waiting on waivers, it makes sense to pounce on surprising hurlers and send disappointing starters to free agency. If a starter does not live up to expectations, there will likely be another one coming along in a week or two.
4. Power hitters are in short supply. Entering Thursday, there were 55 hitters with 20 homers this season. Of those players, just 11 -- Lucas Duda, Chris Carter, Devin Mesoraco, Corey Dickerson, J.D. Martinez, Marcel Ozuna, Mark Reynolds, Mike Zunino, Dayan Viciedo, Yan Gomes and Steve Pearce -- started the season on waivers in most mixed leagues. There were just 34 players who swiped 20 bases. But of that group, 14 -- Dee Gordon, Jarrod Dyson, Rajai Davis, Denard Span, Alcides Escobar, Jordan Schafer, Eric Young Jr., Charlie Blackmon, Lorenzo Cain, James Jones, Emilio Bonifacio, Sam Fuld, Craig Gentry and Kolten Wong -- started the season on waivers. Thus, one can conclude there are a higher percentage of future base-stealing assets on waivers in April than future difference makers with power. Carter was the only hitter in the top-10 in homers who could be found on waivers in April, whereas five of the top-10 base stealers were sitting on waivers in many mixed leagues on Opening Day. Fantasy owners still need to draft some steals, but when weighing the decision between a speedster and a slugger, the answer should be obvious.
5. Good closers may be worth paying for. Using the 2014 MLB.com Player Preview as a guide, it seems that elite closers may be worth their price tag. Eight of the top-10 stoppers on our preseason list finished the season with at least 33 saves, and all 10 reached the 23-save mark. Closers in the 11-20 range on the preseason list had much less success, as just two of those stoppers reached 33 saves, and just three players from that group were full-time closers throughout the season. Of the players ranked below 20, there were a few such as Fernando Rodney and Huston Street who turned in terrific seasons, but most of the lower-ranked players were flops. Fantasy owners are often tempted to wait on closers and use the waiver wire to find saves. While this plan can work, it could be a better idea to anchor a fantasy bullpen with at least one or two stud stoppers and then fill in behind them with waiver-wire gems.
6. Five-category assets are getting hard to find. So far, there are just five players who posted 20-20 seasons: Todd Frazier, Ian Desmond, Carlos Gomez, Brian Dozier and Michael Brantley. That's right, barring a final-weekend surge from Mike Trout or Andrew McCutchen, there will be no 20-20 players from the first round of most 2014 drafts. Of the five 20-20 players, only Brantley hit over .281. In this era of pitching-dominated baseball, diverse hitting options are hard to find, and they are very valuable. Looking ahead to 2014, Brantley warrants a first-round selection because of his ability to exceed all others in five-category production.
Fred Zinkie is a fantasy baseball writer for MLB.com. This story was not subject to the approval of Major League Baseball or its clubs.