Light work gives Lincecum 100th career win
Giants hurler gets victory with two-pitch outing vs. Padres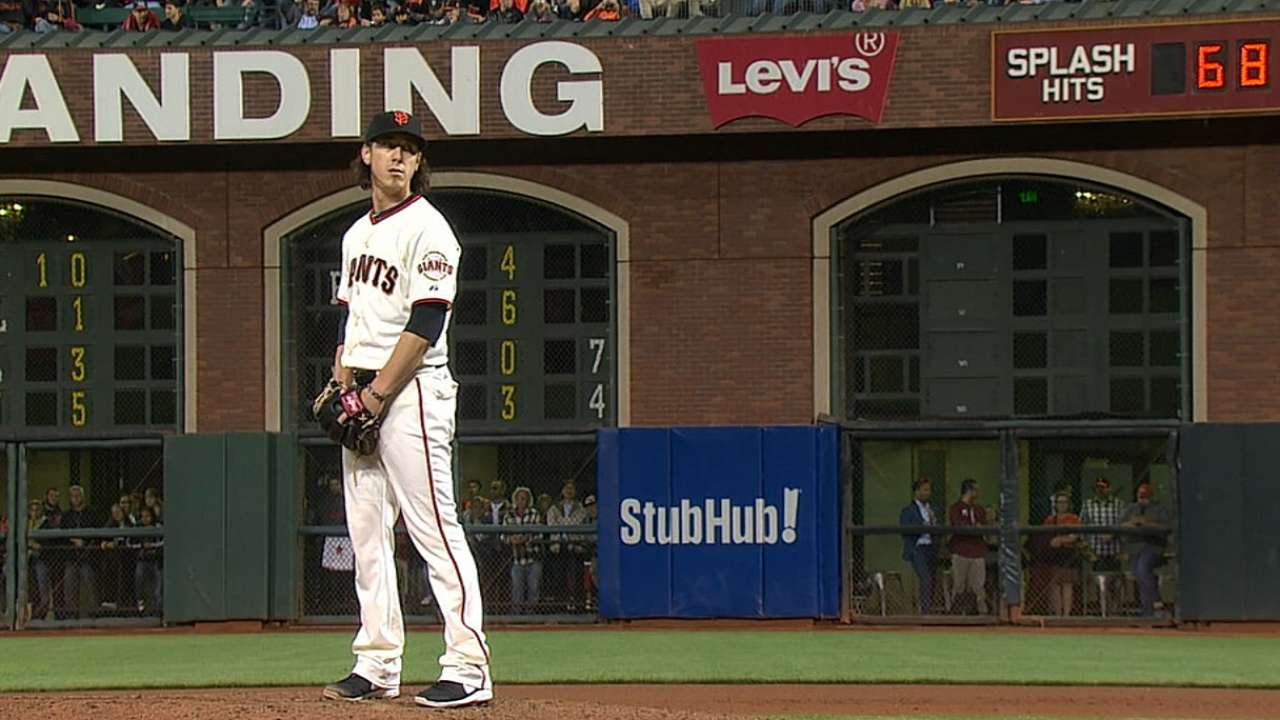 SAN FRANCISCO -- Tim Lincecum's newest personal achievement wasn't on his mind after the Giants' 9-8 victory against the Padres on Thursday night, but when the time for reflection comes, Lincecum said he'll be laughing.
Thanks to a three-run seventh by the Giants, Lincecum earned the win, the 100th of his career. So what's so funny? Lincecum threw just two pitches. Alexi Amarista was the only batter he faced, and only two pitches were necessary, as Amarista took a ball then lined out to end the seventh.
"It's great and all," Lincecum said of his 100th victory, "but with everything that's been going on today with getting into the playoffs, that's a bit more special. There is a time for individual accomplishment, but today's about the team, the team effort, and everything it took to get to this point.
"It's a very vulturish kind of win, but I'll take any kind of win I can get."
Lincecum joined Juan Marichal (238 wins), Gaylord Perry (134), Kirk Rueter (105) and Mike McCormick (104) as the only pitchers to record 100 victories with the Giants since the team moved West in 1958.
Ryan Hood is an associate reporter for MLB.com. Follow him on Twitter @ryanhood19. This story was not subject to the approval of Major League Baseball or its clubs.