Jeter's final home at-bat one for the books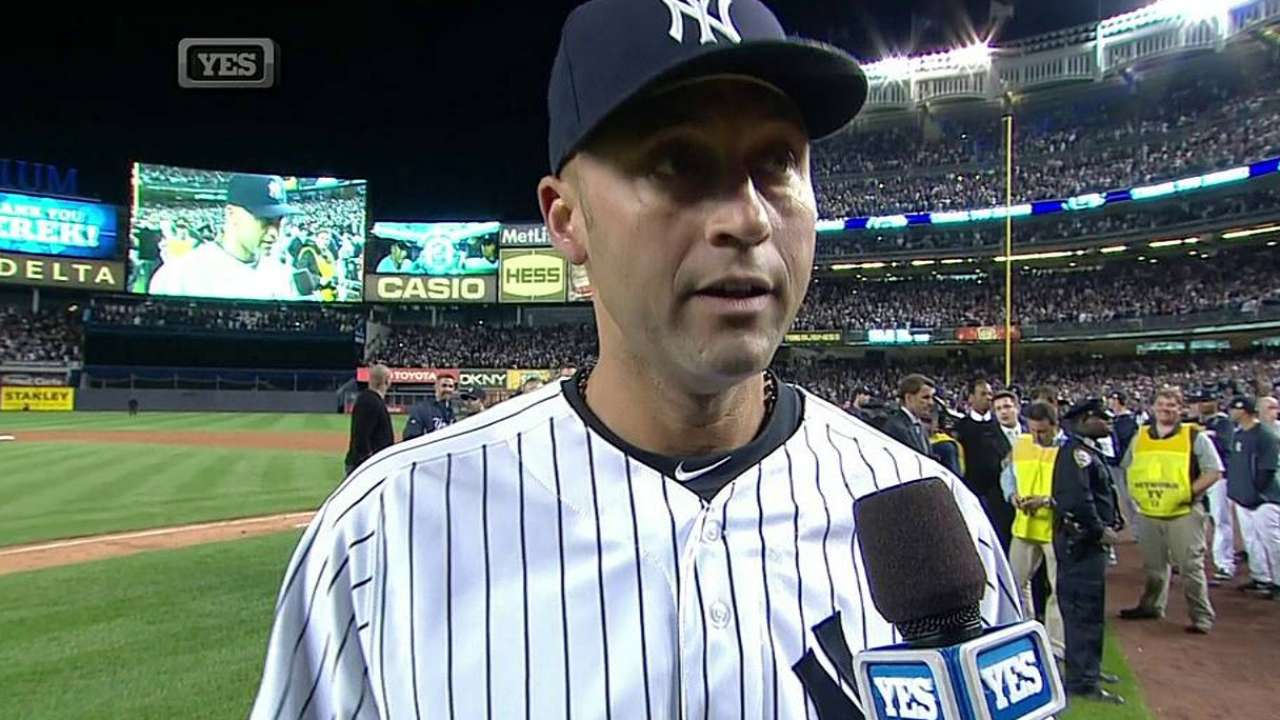 NEW YORK -- If, in the aftermath of watching Derek Jeter pick up a walk-off hit in his final career home game Thursday night, you thought something along the lines of, "Surely, that's never happened before," you would be wrong.
Since 1961 -- the start of Major League Baseball's Expansion Era -- one other player with a minimum of 10 seasons in the Majors collected a game-ending RBI in his final home game, according to the Elias Sports Bureau. It was Hal Morris of the Tigers, who, with a pinch-hit single on Oct. 1, 2000, gave his team a 12-11 win over the Twins.
That was the final of Morris' 3,998 at-bats in 1,246 games across 13 Major League seasons -- the first two of which came with the Yankees.
Jeter joined Morris in that exclusive club when he helped the Yankees finish off the Orioles, 6-5, at Yankee Stadium.
Tim Healey is an associate reporter for MLB.com. This story was not subject to the approval of Major League Baseball or its clubs.